New Era fitted caps are hands down one of the best on the market today. From their sleek design to their high-quality construction, these caps are a must-have for sports fans or fashion-forward individuals.
Today, they are celebrating 59FIFTY Day, which is in celebration of the iconic 59FIFTY – the most recognizable and successful cap in its 100-year history.
New Era sent me some of their exclusive 59Fifty caps, which are amazing. First and foremost, the quality of the caps is unbeatable. The caps are made with top-of-the-line materials, ensuring they are both durable and comfortable.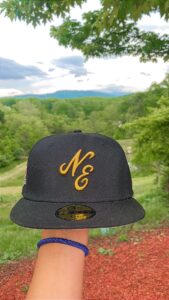 New Era 59Fifty vision
New Era took a simple piece of the baseball uniform, the baseball cap, and created a globally recognized, iconic product that has become a staple in fashion, culture and sports," said Mark Maidment, Senior Vice President Brand at New Era Cap.
"Authentic to its core, the 59FIFTY fitted cap is a cultural touchpoint; it has been a canvas for creativity, self-expression, and team affiliation for over half a century. The iconic nature of this product and the creativity it inspires has forged a fashion-forward movement that is changing the way we think about the influence of sport and its relationship to culture and fashion.
"This fitted cap, with its instantly recognizable gold visor sticker, has connected people in countries worldwide, building a 59FIFTY Cap community of followers, collectors, and sport fans."
The caps are designed to last for years, even with daily wear and tear. The fabric is thick and sturdy yet soft and comfortable to wear, and of course, the fit is amazing.
One of the standout features I noticed with the 59Fifty fitted caps is their attention to detail. Each cap is meticulously crafted, ensuring every stitch is in place, and every detail is right. The embroidery is sharp and precise, and the cap's brim is structured and holds its shape well.
In addition to their quality construction, the fitted caps also offer a wide range of styles and designs, including the classic 59fifty. So whether you're looking for a classic solid color cap or a bold graphic design, there are New Era caps for you.
The caps come in various sizes, so you can find the perfect fit for your head.
I highly recommend New Era fitted caps to anyone looking for a high-quality, stylish cap. The attention to detail and superior construction of these caps cannot be compared to any other brand on the market.
So whether you're a sports fan looking for a cap to support your favorite team or simply someone looking for a stylish accessory to complete your outfit, New Era fitted caps, especially the 59fifty, are the way to go.
For more fashion reviews, make sure to check out our fashion section.