New York City, NY — If you're a true fashionista you know that once the Labor Day festivities come to an end it only means one thing — New York Fashion Week is among us.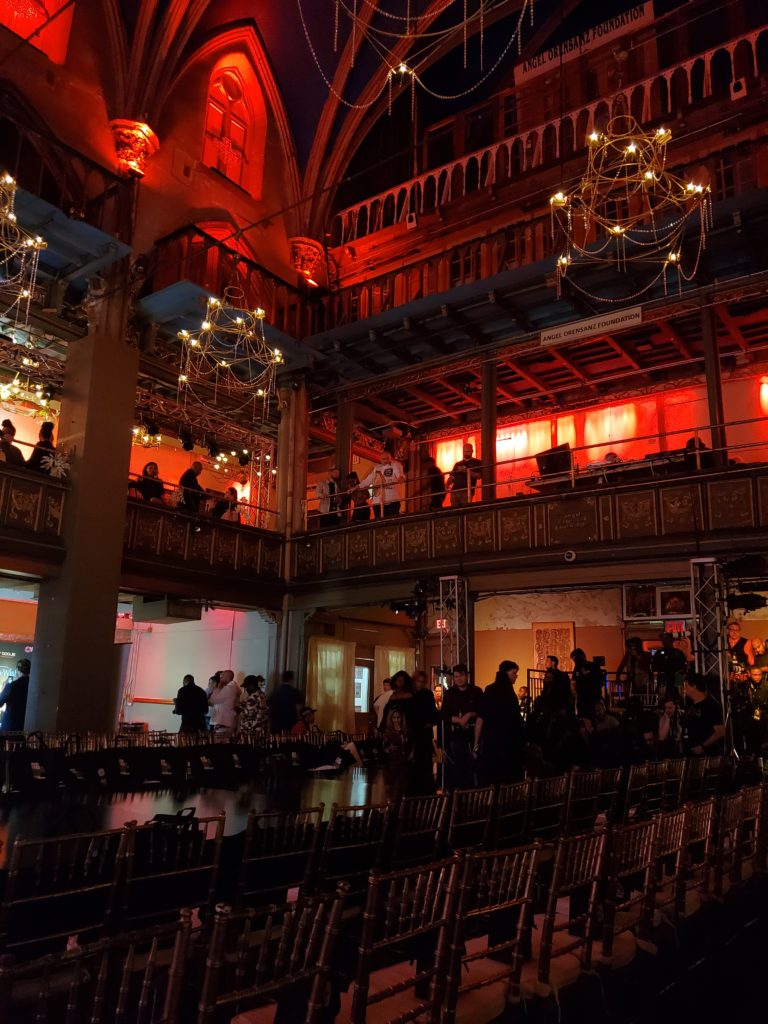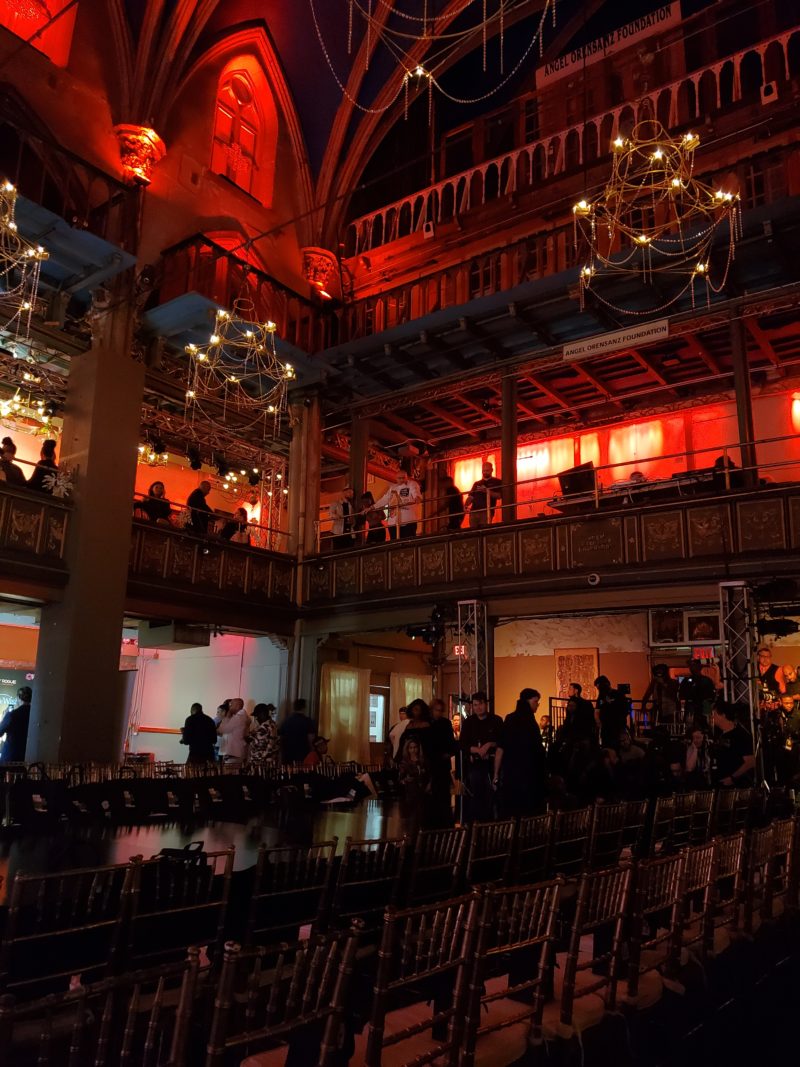 New York Fashion Week (known as NYFW) is one of the most prestigious fashion events of the world and on Sept. 5-9th, I had the great opportunity to be an attendee. The event took place at the Angel Orensanz Foundation, a landmarked art and performance space in the Lower East Side of Manhattan. It was originally built in 1825 as a synagogue which explains its stunning and unique gothic architecture.
Everyone in attendance was dressed to impress. As soon as you walked in, the ambiance was striking and you felt the liveliness of the space. Before the fashion shows started, I walked around the venue admiring all the beauty, taking in all that I was surrounded by.
The openers of the show were Russian twin brother beatboxers Mad Twinz, who went viral back in 2017 when they won the International Grand Beatbox Battle Tag Team Championship. After this performance, the fashion show began with the fierce Italian brand EXES Designer Collections. These gorgeous and charismatic swimsuits and dresses brought so much heat to the runway.
The second designer to take the stage was Argentinian brand Ibraina. Ibraina's collection consisted of playful yet powerful fringe dresses that would make you stand out at any occasion. The closing designer was American brand Carmen Steffens, with sensual and colorful designs that not even supermodel Alessandra Ambrosio could resist. You can find Ambrosio as the face of the brand in the Spring 2020 campaign.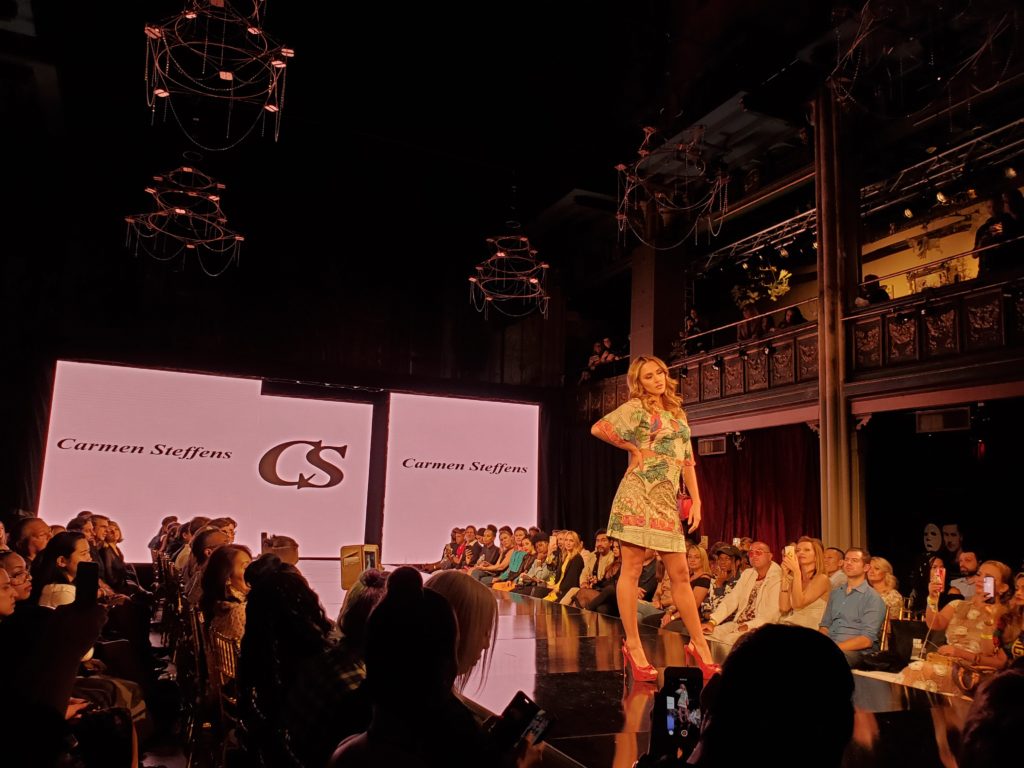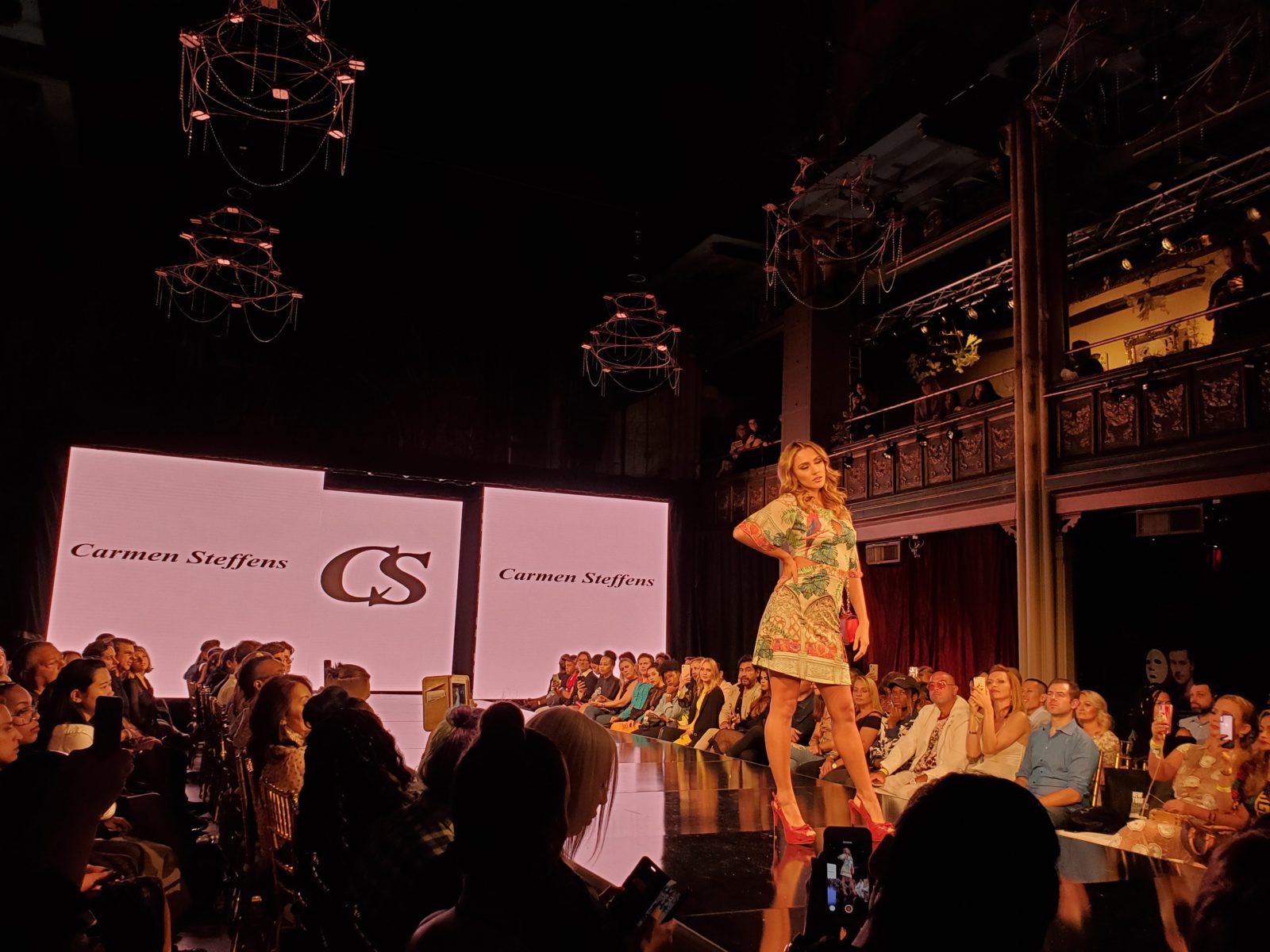 During the midst of it all, I realized I was overwhelmed by the amount of talent, passion, and beauty that was circulating the room. Each one of those designers were brilliant in their own way and really gave New York Fashion Week an authentic taste of who they were as a brand. If you were sitting in the audience, you felt all the love and thought that went into each one of these collections.
We as as culture identify ourselves through fashion, and I'm so thankful for bold and creative artists like these designers, for giving us the confidence to be who we are through clothes.