Fremantle, Perth — Sana is a Middle Eastern tapas and cocktail bar with a touch of urban nightlife. Located in the heart of the very popular suburb of Fremantle, Western Australia.
The name "Sana" was inspired by one of the owner's grandmother's names which
holds a sentimental value to the restaurant.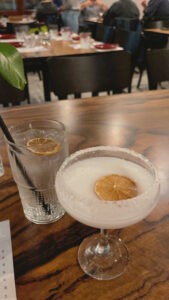 Sana, which has only been open for three months, is one of the first Lebanese-owned and inspired tapas & cocktail bars offering authentic middle eastern dishes in Fremantle. As soon as you enter, the classical music and the aroma of the Middle Eastern dishes catch you, and you can't help but feel relaxed yet eager to try the menu. Bart, who is part owner, leads from the front of the establishment, speaking with fellow diners such as myself, serving dishes and cocktails. Personally, I loved how attentive he was to guests!
"I hope you are hungry!" was the first words Bart spoke to me when I arrived. After looking at the menu, how could I not be!! With a variety of cocktails on the menu, it was hard to choose, but being a massive fan of coconut, I could not look past the coconut Margarita. The cocktail had coconut drizzled around the brim of the glass, adding an extra coconut flavor.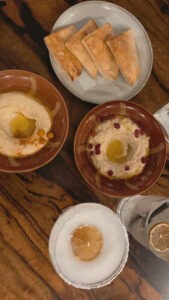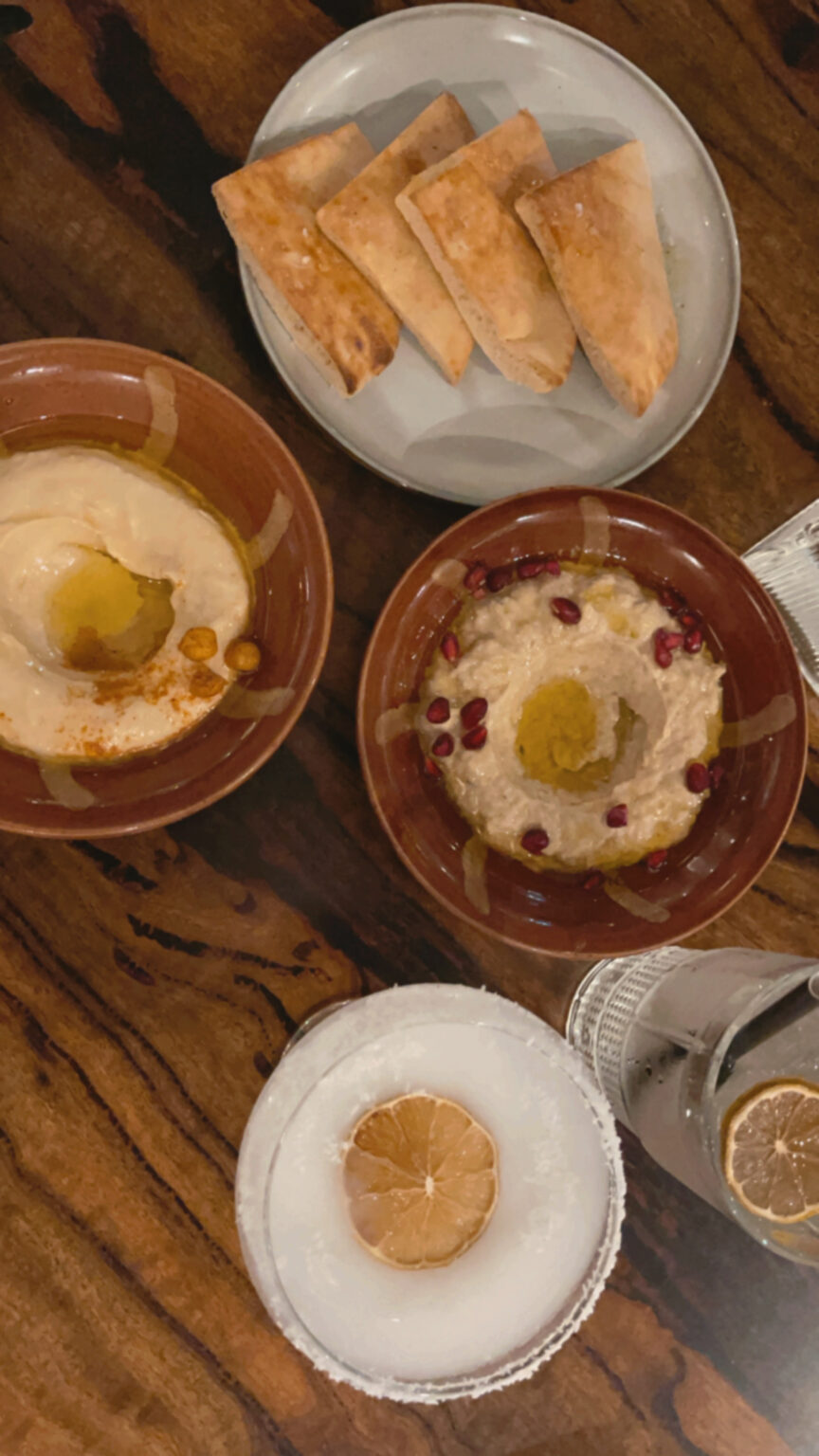 To start the night, the first entree included authentic bread with a sweet batter glaze dipped in two separate dips; one was hummus, and the other was Baba Ganoush. The Baba Ganoush had pomegranate seeds throughout, which is such an authentic touch as pomegranates are actually native to regions from modern-day Iran, and not to mention they taste DELISH!
Bart then brought out the main dishes, which were QUARIDS Quarids and Zahra. Quarids was a gluten-free prawn dish filled with the flavors of garlic, onion, and tomato. The Zahra was golden brown cauliflower, crumbed feta, and of course, my favorite – pomegranates! Both dishes were filled with their own exotic flavors, which definitely left my taste buds satisfied.
Dinner was exceptional and enjoyable at Sana. This tapas bar has such a wide variety of dishes, yet every dish is either gluten-free or has a gluten-free option. I would recommend — 10 out of 10 — going in to see Bart and having yourself an enjoyable, delicious dining experience!