Kellie Harper has made another tremendous hire to complete her coaching staff. The Lady Vols have landed one of the rising stars in the profession as Florida State's Joy McCorvey will be named their next assistant coach, multiple sources tell The Ball Out. McCorvey has already informed the Seminoles of her departure to Knoxville.
McCorvey just finished her third season as an assistant and was most recently Associate Head Coach this past season. While with the Seminoles, McCorvey led the team's recruiting efforts and worked with the low post players. Before coaching at Florida State, she was also an assistant at Michigan's assistant coach from 2012-2018.
Her addition will finalize Harper's staff which also added one of the best recruiters in the nation, Samantha Williams, a couple of weeks ago. As one source stated: "Kellie has put together a phenomenal and top-tier staff in a matter of weeks."
Sign up for our Insider where you get the latest news, rumors, and more!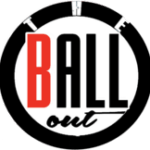 Founder and Editor-in-Chief of The Ball Out.