Sources have informed The Ball Out, Samantha Williams will be leaving her position as head coach at Eastern Kentucky (EKU) to be an assistant coach at Tennessee. This is a massive hire for the Lady Vols to get someone with Williams' elite track record. Williams, who is known as an elite recruiter, will bring tremendous value to the Lady Vols. Her ability to connect with players is well known in the industry as she is regarded as top-tier.
Williams just finished her second season at EKU. In her first season with the Colonels, Williams led her team to the third-best turnaround in the nation in 2019-20 and the largest win improvement by any first-year head coach.
Williams will be replacing Jennifer Sullivan who left the Lady Vols to be the head coach at FAU. 
The new Tennessee assistant has also coached at Saint Louis University, Columbus State, Auburn, DePaul, Duke, and Louisville. Williams has informed her team and AD of her resignation.
More details to follow. For the latest rumors, news, and more in women's basketball, join our free The Ball Out Insider (Sign up here)!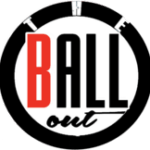 Founder and Editor-in-Chief of The Ball Out.