After helping the Vanderbilt women's soccer team win its first SEC Title since 1994, Sarah Fuller isn't done making history. Fuller recently joined the Vandy football team and is set to become the first woman to suit up for a Power 5 football game.
The Commodores will be on the road at Missouri with an 11 a.m. kickoff on Saturday, Nov. 28. The team is down players on its special teams due to contact tracing with Covid-19. Furthermore, the school reached out to Fuller who accepted the challenge and will be present on the sideline tomorrow for Coach Derek Mason.
Although history is on the line, Fuller is focused on doing her part for the team.
"I think it's amazing and incredible. But I'm also trying to separate that because I know this is a job I need to do and I want to help the team out and I want to do the best that I can. Placing that historical aspect aside just helps me focus in on what I need to do. I don't want to let them down in anyway. It's an honor they called on me to be able to do this and help them out."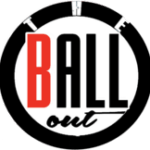 Managing Editor of The Ball Out.