Salt Lake City, UT — Being the capital of one of the most conservative states, Salt Lake City is no stranger to protests. From women's rights, Pride, and now the Black Lives Matter and police brutality protests, movements focused on the oppressed have been a benchmark in our city streets. As we celebrate Juneteenth, there is no better time for the minority and the majority to come together to focus on one cause.
Being somewhat of a political activist myself, I was surprised by the overall tone of the atmosphere. I have experienced previous protests held in Salt Lake City. Tonight, there was no yelling, screaming, or other bursts of emotion to be found as I have seen present in other protests. This event was a CELEBRATION of black lives in their entirety which was organized in as little as two weeks.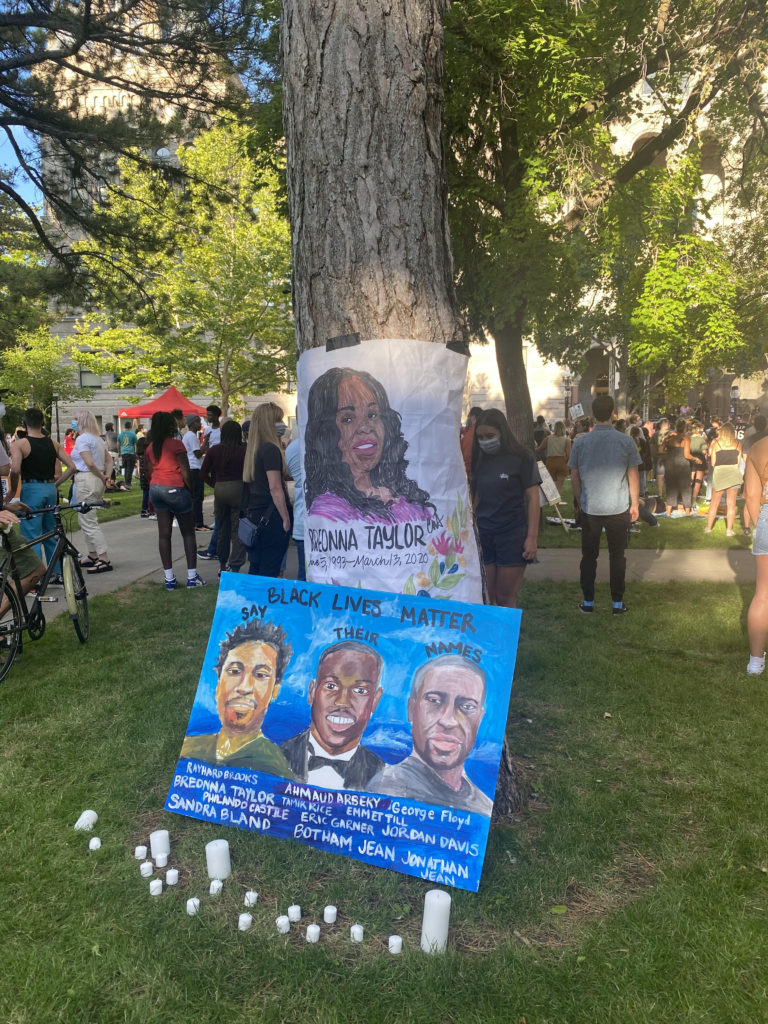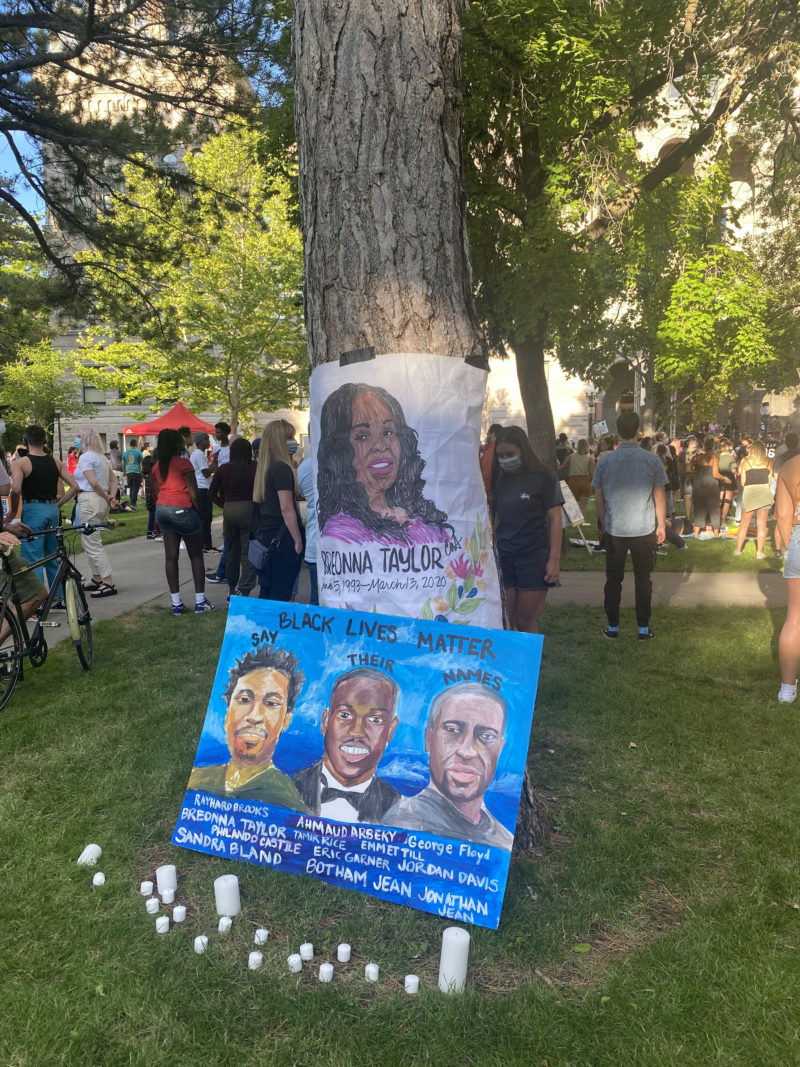 Prior to the Juneteenth event, the surrounding government buildings were fully covered in the hopes and pleas against racist ideology contained in flyers and posters. The night started and continued a constant stream of beautiful black voices from artist performing on-stage.
Black-owned businesses were represented in surrounding vendors as well. Free water and other resources were being provided at every turn. It was an atmosphere of love and support for those joining in to fight against racism.
From speaking to others in the Salt Lake community, it is evident how little coverage Juneteenth has experienced in years prior. I believe this will mark the year in history that the United States remembers its personal first celebration of Juneteenth. It is a commemoration of the emancipation of African American slaves in the confederacy, dating back to 1865. This day is about freedom, equality, and liberation; all of which were prominent themes in the Juneteenth celebration tonight.
I spoke with a woman attending the event who told me about her experience as a person of color in Utah. She stated that before three weeks ago, she never thought her friends, coworkers, and community would even begin to understand her struggle with racism. She now holds hope in the love she has been shown.