Thousands of Americans filled the streets of the country on Friday with festive or silent marches to commemorate the anniversary of the abolition of slavery, in the midst of tensions and reflection on discrimination and racism suffered by the African American community.
Many demonstrations took place from New York to Los Angeles in remembrance of "Juneteenth", the day in 1865 when the last slaves were freed in Texas. Different points of the U.S. geography, such as Oakland (California), Chicago (Illinois), Minneapolis (Minnesota), Miami (Florida), Washington DC and New York hosted events, protests, and gatherings on the occasion of this holiday, which it ran in a celebratory yet conscientious tone.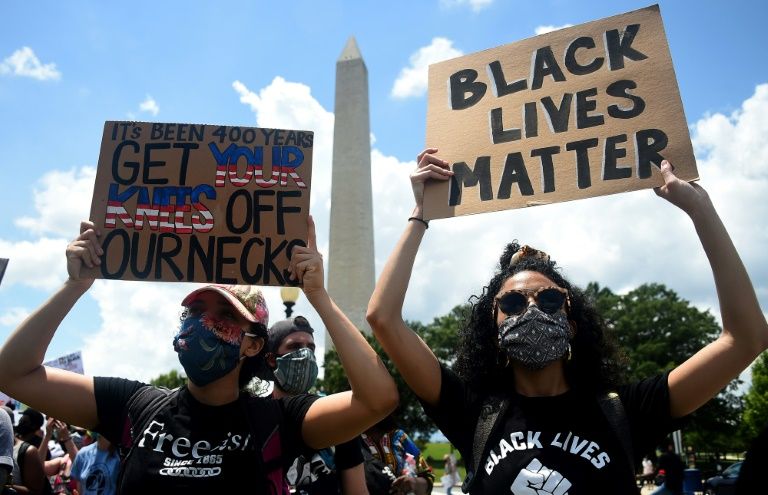 Juneteenth commemorates the date of June 19, 1865, when in Galveston, Texas, Union general Gordon Granger read a federal order declaring the freedom of Black slaves, two and a half years after President Abraham Lincoln signed the Emancipation Proclamation.
Until now, the event was remembered above all by African Americans who celebrated it with picnics and family meals as if it were the Fourth of July, but this year many Americans have joined after the wave of racial protests in recent weeks over the death of George Floyd, a Black man, at the hands of a white police officer in Minneapolis in late May.
Almost a month ago, no one was even thinking about Juneteenth. However, the massive wave of protests has brought this significant part of American history to the forefront of every part of our everyday lives.
Corporations like Twitter, Google and Nike have made Juneteenth a holiday for their workers this year, as did the National Football League. Four states (New York, Pennsylvania, Texas and Virginia) have made it a permanent holiday, giving their government workers a paid day off. Even the United States Congress has taken action: on Thursday, U.S. Senator John Cornyn (R – Texas) introduced a bipartisan bill to make Juneteenth a federal holiday.