New York City, NY — George Floyd rests, but his legacy reverberates around the world. Protests continue to be the means of expressing such suffering and pain but above all, the means of fighting racism.
While George Floyd was buried in Houston, the protests sparked by his death did not stop. In New York, family members of other victims of police violence demanded reforms this week. People came to New York from different places but all with a common demand: they asked the state to stop financing the police department. All united by a common history, protesters want to be heard. The march was held at the same time as George Floyd's funeral in Houston, Texas.
Thousands of New Yorkers cut off Brooklyn Bridge traffic this Tuesday during a massive march, in another day of protests for the death of Floyd, which were repeated despite the legislative changes that are already taking place in New York State to achieve greater transparency in the police force.
Even though everyone was wearing masks you could hear between screams and cries the following phrase: "Who protects us?, We!", "Who protects us?, We!", again and again. Colored posters stood out from the crowd.
"No Justice No Peace" and "Who do you call when the police murder?", were some of the expressions written on various posters.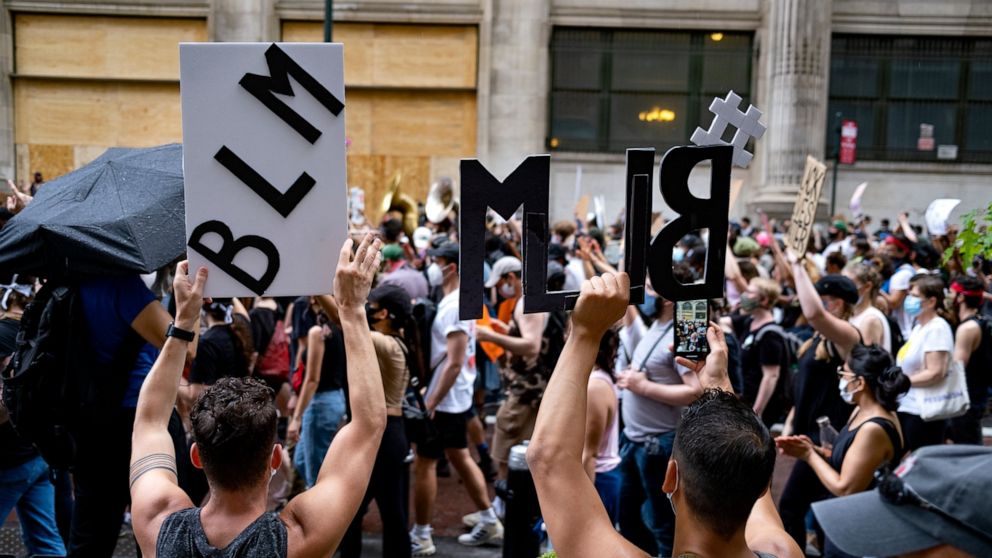 At around 5:00 pm local time, about 3,000 New Yorkers who had been demonstrating in the Brooklyn district crossed the bridge to Manhattan, which was led by New Yorker Ombudsman Jumaane Williams. Protestors were carrying signs with the already familiar messages of "Black Lives Matter "or" No Justice No Peace ".
Soon after, they gathered in front of the New York City Council, in the southern area of ​​Manhattan, where some 20 relatives of victims of the New York police between 1973 and 2019 gathered. Protesters were demanding the immediate withdrawal of funds from the police force of the city, greater transparency, and the suspension of the agents involved in the deaths of their loved ones.
Within a few days, the death of a black man with a white policeman's knee to his neck became a parable of America's painful racial history. Floyd, a stranger who in a few days became the most famous man in the world. However, he will never know of his fame nor will he perceive the change he has generated.