Oklahoma City, OK — Derrick Elliott Olie Scott, 42, died just over a year ago on May 20, 2019, after being subdued by three police officers in Oklahoma City. A video — the body camera footage of the arrest — shows the intervention against Scott (an African American man) and the officers.
An hour after the arrest, which medical personnel were called to the scene, Scott passed away at the hospital. Per a report, his cause of death was due to a collapsed lung.
Similar to the deaths of Eric Gardner and George Floyd, Scott also yelled "I can't breathe" while in police custody.
The video of the arrest was released by the Oklahoma City Police Department in view of the comparisons between the case of Scott and that of Floyd. In videos circulating in the media, an officer is heard responding to Scott by saying "I don't care," as a response to his plead of not being able to breathe. Minutes later, another officer says, "You can breathe well."
Background of arrest
The incident happened on the afternoon of May 20, 2019. It all started after a call to the 911 emergency line about an armed African-American arguing with another person in a parking lot, according to local police. The suspect, Derrick Scott, tried to run away when the three officers arrived, who ended up tackling him to the ground.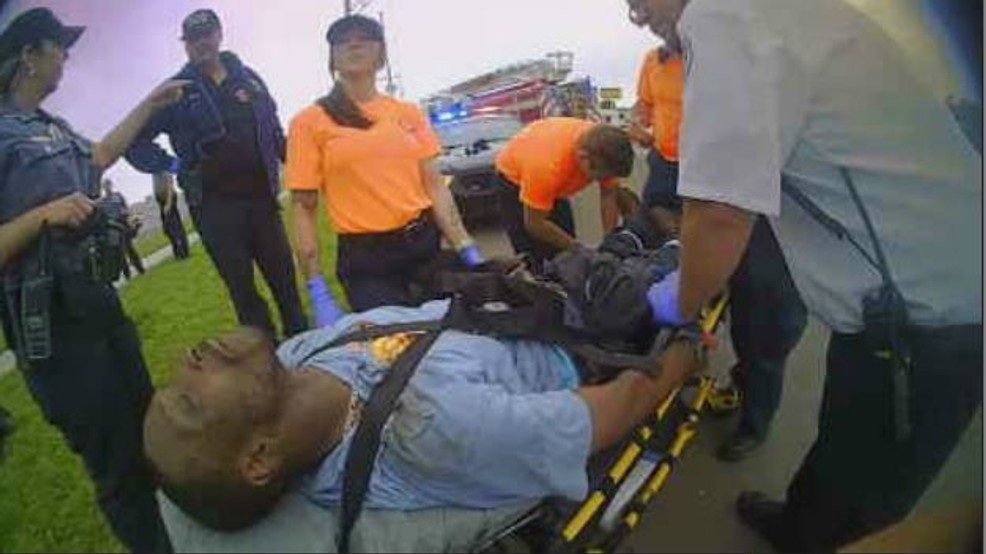 Vickey Scott, the mother of Derrick, asked that the case be reopened and the officers involved in the murder be prosecuted.
"They did nothing for him. They treated him like an animal. He was trying to catch his breath," expressed Vickey in an interview with USA Today. "He was trying to breathe and they ignored him the whole time, like it was nothing. They treat animals better than they treated my son," she said.
Oklahoma County District Attorney, David Prater, reviewed the footage last year of the May arrest. The Oklahoman report this week indicates that the prosecutor determined, after reviewing the video of the arrest, that he did not see anything inappropriate and that there is no evidence of misconduct by the officers.
"They did exactly what they should have done under the circumstances and handled the call very well," Prater said.