Ladies and gentlemen, boys and girls, welcome back to The Triple Double here on The Ball Out. As we approach the one month anniversary of when the sports world stopped, I think it's important that we also take a look at when our lives were immediately impacted by the COVID-19 pandemic.
In this last month, millions of Americans have had to file for unemployment because they were either furloughed or their businesses closed entirely. Schools all across the country have had to switch to a virtual format, forcing young students to have to adapt to a new routine and for seniors in particular, robbing them of precious memories that they will not be able to build as a result.
Families have been sequestered apart from each other, with some having to deal with the agony of losing a loved one without being able to say goodbye (condolences to Minnesota Timberwolves center Karl-Anthony Towns and his family).
This pandemic has been hard on everyone, period. There is no separation of race, creed, gender or age when it comes to COVID-19. So while we welcome any sort of distraction to give us a moment to forget what's going on, let us not forget the most important thing: unity. We as human beings work best when we are on a united front. So let's please keep that in mind when we wake up and start our day: listen to health experts, exercise common sense and if you don't have to leave your house…don't leave.
There will come a time where our world recovers and begins a new normal. In the meanwhile, look out for each other. Now, we can get to sports.
THE XFL SHUTS ITS DOORS…AGAIN
In what has become the first professional sports casualty of the current pandemic, the Xtreme Football League (better known as XFL) has filed for Chapter 11 bankruptcy and shut down operations as of Friday, April 10. At the time of its demise, the league had only played five of its slated ten-game season.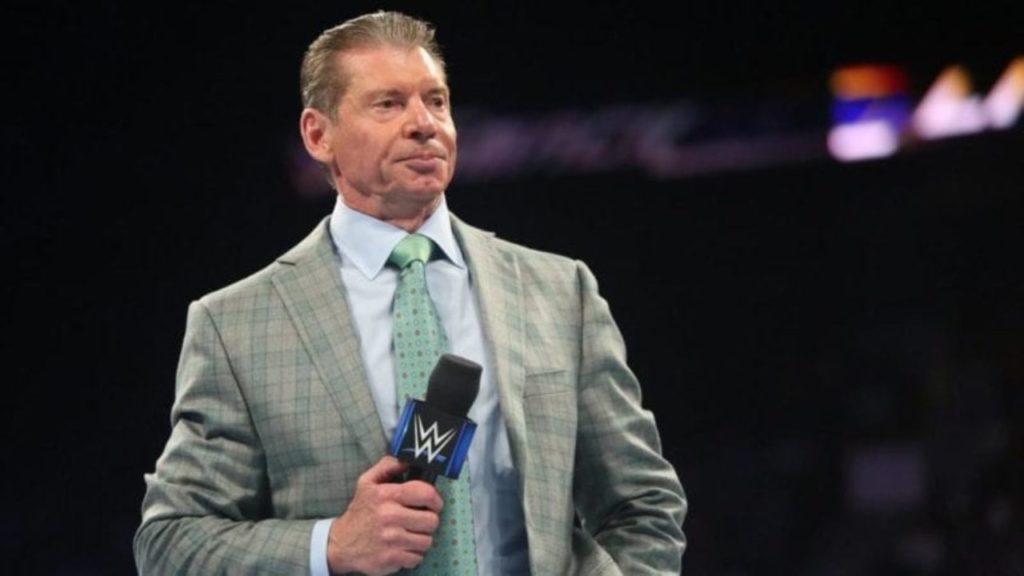 The latest version of the league (its previous incarnation only survived one season in 2001) seemed to have more premise; its owner and WWE Chairman Vince McMahon promised that this would be a more serious alternative to the NFL while not serving as competition to the league. And as he built a staff to oversee its operations, he made sure that they had some credibility: Jeffrey Pollack, a former LA Chargers executive, was named the chief operation officer while Oliver Luck (former NCAA executive and father of retired Indianapolis Colts quarterback Andrew Luck) was named the CEO and commissioner of the league. With none of the kayfabe hijinks that hampered its original incarnation, XFL 2.0 kicked off with positive reviews, as viewership averaged 3.1 million viewers a game.
However, by Week 4, the new car smell had already began to wear off: the ratings dropped for a third straight week as the league only averaged 1.4 million viewers a game. To be fair, the XFL was also competing with the NFL Scouting Combine the same weekend and the drop-off of viewers mid-season is something that happens with all leagues. But with the unexpected arrival of the COVID-19 pandemic, the entire nation came to a grinding halt and with it, so did sports. On March 12, the league suspended play for the foreseeable future after five games; they did announce that all staff and players would be paid through the remainder of the season.
Over the course of the last month, it became clear that sports would not be resuming anytime soon and after a conference call with the President of the United States (in which the commissioners of the other professional sports leagues were also present), the XFL seemed to shut the door completely. Last Friday the league suspended operations then on Monday filed for bankruptcy; in the filing the league still owes more than $14 million to its 25 largest unsecured creditors – which includes seven of the league's eight head coaches (Dallas Renegades head coach Bob Stoops – formerly of the University of Oklahoma – is owed more than $1 million).
The demise of the XFL seemed to have some trickle down effects…
THE DAY THAT WWE LOST THE WAR
Similar to when World Wrestling Entertainment (WWE) took control of the "Monday Night Wars" from its then rival World Championship Wrestling (WCW) in 1999, Wednesday, April 15, 2020 may go down as the day that WWE lost its grip as the top wrestling promotion on the planet.
Why, you ask? As I mentioned in the first part of the column, the demise of the XFL had a trickle-down effect: Vince McMahon's Alpha Entertainment controlled all the Class A shares in the XFL, but the WWE controlled 23.5 percent of the Class B shares, as listed in the bankruptcy filing. Considering that the league itself was in dire financial straits, it only made sense that the WWE would have to make some adjustments. However, absolutely no one saw how bad it would be: on Wednesday, WWE released a statement that due to the COVID-19 pandemic, it would be reducing executive and board member compensation, decrease operating expenses and cut talent expenses.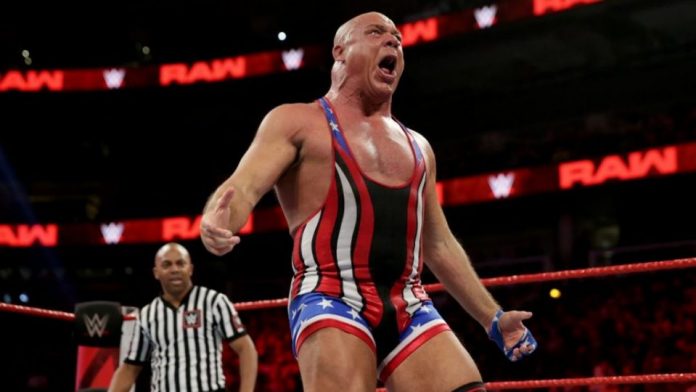 That being said, it came as a total shock when WWE released 36 employees (including 22 wrestlers). The list of wrestlers is as follows: Rusev (Miroslav Barnyashev), Drake Maverick (James Curtin), Zack Ryder (Matthew Cardona), Curt Hawkins (Brian Myers), Karl Anderson (Chad Allegra), Luke Gallows (Drew Hankinson), Heath Slater (Heath Miller), Eric Young (Jeremy Fritz), Rowan (Joseph Ruud), Sarah Logan (Sarah Rowe), No Way Jose (Levis Valenzuela), Referee Mike Chioda, Mike Kanellis (Mike Bennett), Maria Kanellis, EC3 (Michael Hutter), Aiden English (Matthew Rehwoldt), Lio Rush (Lionel Green), Primo (Edwin Colon) and Epico (Orlando Colon Nieves), Deonna Purrazzo, Aleksandar Jaksic and MJ Jenkins. AMong the notable backstage talent released was former Olympian and multiple-time WWE Champion Kurt Angle, Lance Storm and Dave "Fit" Finlay.
Angle himself had this to say about his release:
Lio Rush also took time to reflect on his time with WWE:
For those who survived the cuts, there was a common state of sorrow shared amongst them with a bit of faith:
I was talking with my wrestling group on Facebook after all this went down and needless to say, the responses were not too kind: two of my friends immediately canceled their subscription to the WWE Network and have sworn them off completely.
Another long-time colleague and fellow wrestling junkie (whom for privacy purposes I'll leave his name out) talked with me for about an hour and we both came upon a similar sentiment: this may be the day that WWE comes to regret many of these losses.
Its primary competition, All Elite Wrestling (AEW) has already scooped up a number of former WWE talents such as Chris Jericho (its first champion), current AEW Champion Jon Moxley (formerly known as Dean Ambrose) and recently Jack Hager (Jack Swagger) and Brodie Lee (Luke Harper). Cody Rhodes, who also wrestled for WWE and is currently the executive vice president of AEW, is good friends with many of the released talent.
Rhodes has already tweeted out a hint teasing a potential interest in Zack Ryder, of whom he is was close to:
Some of the talent (Anderson and Gallows, Rusev) were in high-profile angles over the last year and were completely mismanaged while others (No Way Jose, Sarah Logan, Deonna Purrazzo) got lost in the shuffle of the biggest pool of talent that WWE has ever had – something that many fans knew would eventually become an issue. If AEW manages to revive the careers of even one wrestler, it will come off as a loss for a company once regarded as the best wrestling contingent in the world.
Before I go, I want to say thank you for sticking with The Ball Out through these trying times. I, as an individual, am honored that you chose this column to distract you for even a few minutes of your day. And as a member of this publication, we are thankful that you look to us to help entertain and inform you on the latest in sports and entertainment. Much love, and remember: we're in this together.