Vancouver, Canada — Hello, this is Gigi with The Ball Out and I just finished the amazing movie "Carol Of The Bells" by Joey Travolta. The movie was about a man named Scott Johnson (played by RJ Mitt), a loving yet troubled husband, father, and son who sought answers about his past.
The movie started off with a tragic scene of two parents and a five-year-old child (Scott) getting into a fatal car accident, leaving only the boy alive. The misfortune took place during the holiday season and therefore ravaged his entire perspective on it. (SAD!) Scott learned whilst in the hospital that he was adopted and spent his adolescent years spiraling through the foster care system.
As an adult, Scott got married to his wife, Karen (played by Yuly Mireles), and they had a beautiful healthy baby boy on the way. Karen did know about his tragic past but there were a lot of things Scott did not include and lied about. One of the lies was about his birthday being on the wrong date. His birthday actually was Christmas Eve but because of the tragic accident that was connected to his birthday and Christmas season, he had built up bitterness towards both types of celebrations.
In his family home, birthdays and Christmas were never acknowledged or celebrated because of his trauma tied to it. To a point it was understandable, but his wife and son Jeremy were clearly suffering from the deprivations of those special days that are socially considered happy and joyful events.
They'd spent Christmas without Scott at Karen's parents' home, which everyone tried to understand Scott's absence; but someone that had a hard time throughout the film feeling sympathetic or comprehensive towards Scott was Papa. He'd constantly make comments about Scott's non-attendance / involvement to their family regarding birthdays and Christmas. Karen referred to her husband Scott as "The Grinch", which definitely made me laugh.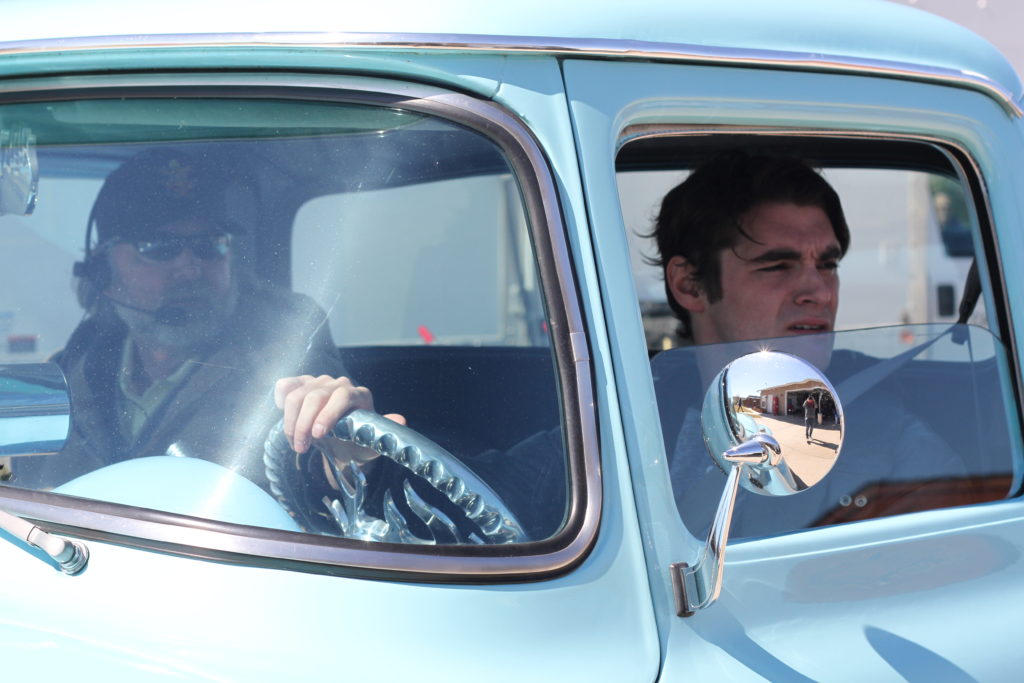 Even though Scott is "grinch like" in that aspect, he actually came across as a very genuine and emotional guy. For Jeremy's birthday present aka "just because I love you present" as Scott claimed, he gave his son a replica toy truck of his own truck – which to me showed real authenticity and value of their father-son relationship since he gave him a gift that would always remind Jeremy of his dad.
As the story line continued, Scott paid a big chunk of money for information on his biological parents. He then goes on a quest to find out who "Carol", his confirmed birth mother was. He soon realized she was developmentally disabled and decided to stop all further search of his biological roots. His wife Karen took the matter into her own hands by reading the confidential file and finding Carol herself.
At first, Karen was taken aback but as she got to know Carol (played by Andrea F. Friedman) , she realized the need for Carol and Scott to reunite again. It had turned out that Carol was forced to give up her baby boy by her mother, Helen. Carol was a sweet and lovable lady, she would always be close to Christmas bells because it reminded her of Scott's birthday and therefore came the title of the movie, "Carol of the Bells".
Scott was against meeting her at first but when his son Jeremy drew a picture of his "family tree" so to speak, his dad's drawn figure stood alone. Jeremy also had said "I wish dad liked birthdays and Christmases." I believe this combination led Scott to soften his heart to the idea of meeting Carol.
At the end, everyone softened their hearts and they came together as a family and celebrated Christmas, an ending that the entire viewing audience got behind.
I would recommend watching this movie since it shows the importance of family and that we are able to overcome trauma and live again.