Hello Friends, and welcome back to the Off-Balanced J!
The NBA trade deadline has come and gone and a few teams made some moves to help their futures for both this season and maybe the next couple of seasons after. I want to look at some of the teams that made some bigger moves and what could it mean.
Houston Rockets acquiring Robert Covington
I'm still trying to make sense of this trade. Not for the other teams involved, just for Houston.
At the time this was written, the Rockets are currently 33-18 and are the four seed in the Western Conference. This is a ball club that has been knocking on the door for a while. Yet what's always been their Achilles heel…running out of gas in January – more specifically James Harden and Russell Westbrook, two players that are "smalls" by NBA standards.
This team, for at least the last couple of years, have tried their best imitation of the 2006-07 Phoenix Suns, who were coached by one Mike D'Antoni (who ironically is the current coach of the Rockets). With the acquisition of Robert Covington, this is going to probably be the closest thing to the 2006 Suns team D'Antoni coached many years ago.
Yet, Houston differs from that one in this respect. The Suns, led by future Hall of Fame point guard Steve Nash, pushed the pace. Seven seconds or less was the mantra; Houston doesn't do that, especially with Harden and Westbrook dribbling the air out of the ball. However, where these two teams are the same now is playing a smaller brand of basketball.
Houston has hung their hat on going small because they have no choice. Now Covington is a great three-and-D player and has shot 36 percent from long-distance in his career. Yet, they traded what was their only shot blocker and tenacious rebounder in Clint Capela and now has the decaying body of Tyson Chandler, who probably isn't going to play much anyway.
In addition, they received Bruno Caboclo from the Memphis Grizzlies, who is a long body but maybe won't play significant minutes either. It would've been interesting to see what Jordan Bell could've done if they kept him but we'll never know.
So they're going to be left with guys like P.J. Tucker and maybe even Harden playing the center position. At least that Suns team from way back when had Amar'e Stoudamire in the paint where they could run the high pick and roll and "S.T.A.T" was a huge threat back then. Capela was never that but he could be that inside presence that Stoudamire was.
It's understandable that Rockets owner Tilman Fertitta has grown tired of their general manager Daryl Morey and D'Antoni. This team, you could argue, should've won a championship a couple of years ago. He's allowed Morey to make these pairings and sign this player and that player, and it hasn't manifested yet.
This is basically the general manager pushing all his proverbial chips on the table and saying we're giving you Phoenix with somewhat better talent, now win us a chip. However, if I look in my memory bank, the Suns won not one, not two, but ZERO RINGS!!!
There are too many variables with the Rockets and I think NBA teams have found a kink in their armor. If you double-team Harden once he crosses half court, he has to give the ball to Westbrook, who has had a better second half of the year. Yet, he does go through cold spells. So now if the league does doubles Harden, and he and Westbrook go cold, you have no offense.
In addition, you now don't have that player that just rebounds, blocks and rim runs. That now limits their presence inside, which probably never mattered to Houston anyway because 38 percent of their offense is shooting threes.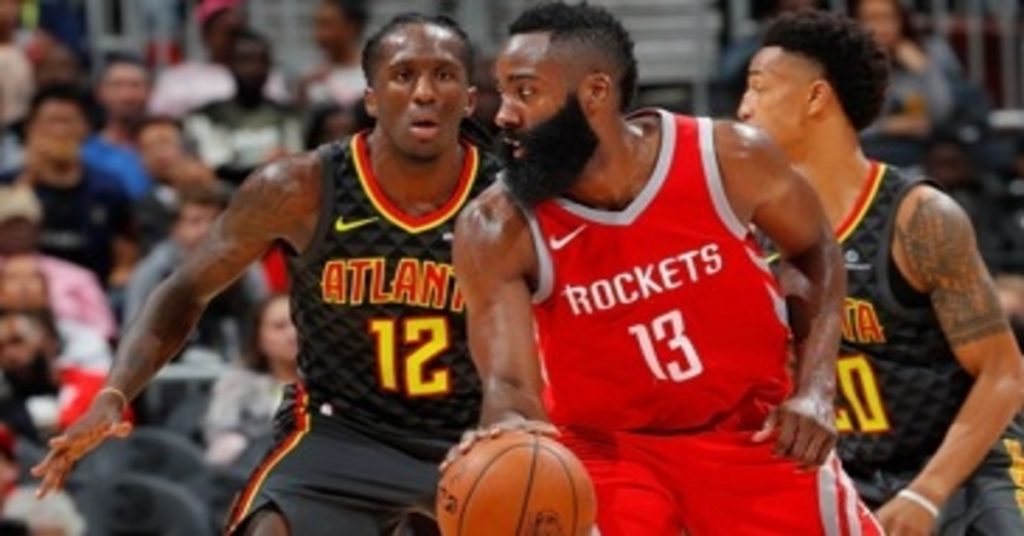 However, come playoff time, the game slows down. Sure, with a small lineup you can bring the big man out. However, in the Western Conference, when the game slows down and you're playing teams that have a big man that can post up such as Kristaps Porziņģis (Dallas), Nikola Jokić (Denver), Anthony Davis (Los Angeles) – you're banking on shooting a high percentage from downtown. Covington can create his own shot, but that's not happening in the system of Houston. Any other team this is a good get, but if it didn't work in Phoenix… I don't see it working now.
Miami Heat acquiring Andre Iguodala
Finally! He has been traded. In addition, personally, I like that he's with Miami.
This trade definitely makes this a five-team race in the Eastern Conference. I don't know if this makes them one of the top three, but it does give them postseason experience. The Heat have been one of the feel-good stories this year with head coach Erik Spoelstra.
I'll admit that I was wrong when I said Jimmy Butler in Miami wouldn't work but it has. In addition, the young guys have done an outstanding job as well. Tyler Herro is going to be a great player in this league, Duncan Robinson is a great piece and Bam Adebayo is an All-Star this season.
What's also great about this trade is that Miami didn't have to give up any significant pieces to this puzzle. Justise Winslow is a fine young player, however, Iggy can give you more defensively. However, here's the problem: he's 36 years of age. This isn't the 2015 Iguodala that stopped LeBron James in the NBA Finals and this clearly isn't the player that was the high-flying act in Philadelphia.
In addition, he hasn't played all season. You don't know what you're getting from him. However, I saw the rest of the trade and to have been able to get Jae Crowder as well, that's huge.
You can't ask Iguodala to defend the other team's best player. Not saying he can't do it, but it's not what his role should be. You have Crowder that can take that challenge, Butler more than anyone loves taking a defensive challenge, and if need be then Iggy can do that.
This will be dangerous as well because now you have the luxury of having a dangerous defensive lineup that will help in the playoffs with Milwaukee, Philadelphia, Toronto and Boston, who all have offensive wing scorers. You now can matchup with them with those guys.
It'll be interesting to see what becomes of this because this may also be a bargaining chip to persuade a BIG NAME free agent to Miami in a couple of years (*wink* a certain Milwaukee Buck *wink*). You're now in the drivers' seat to sell South Beach to a prominent player as well as the team and say you may be that missing piece that we need.
Pat Riley has done it again with this move as he always thinks two steps ahead.
Los Angeles Clippers acquiring Marcus Morris
This is a Clippers roster that's ready to go all in with this trade:
This was a trade that made me sick because according to reports, the Lakers had him in the bag. Yet, in the eleventh hour, they didn't want to give up Kyle Kuzma and Danny Green. Fine.
However, now you have given the Clippers another scorer as well as defender that could match up against LeBron James. That's not a good sign for the Lakers, especially not to a guy that's had to do everything for this team up to this point. Yes, you have Anthony Davis; however, now you're in a position where if you're the Clippers, you can go with a "smaller front court" and in the event you sit Montrezl Harrell, Morris can defend Davis. How do the Clippers lose?
Well, there was one thing I forgot about Morris, something that The Ringer's Bill Simmons had to remind me about during on his trade deadline show with Ryen Russillo.

Simmons is absolutely right when he says that you have guys on this team that stop the ball. However, these are guys that understand their roles within this offensive and defensive scheme. So, the question will be is Morris going to find his purpose with this ball club? Sure he's had great numbers this season, but let's put that into perspective… HE WAS WITH THE NEW YORK KNICKS!!
If you can find a way to have Morris understand what you need him to do -which I feel may not be as hard as many will think – we could be looking at the representatives for the Western Conference in this year's NBA Finals. They were willing to give up what they needed to in order to win now, and the Lakers feel they have enough.
Maybe they do. They NEED to fill a need at point guard and NEED better wing defenders. That's why getting Morris would've been epic for the purple and gold. He could've taken the responsibility of Kawhi Leonard or Paul George, making it easier on LeBron.
However, you let him go to the Clippers and now you find yourself in a bigger headache than you already were with the "not so littler" brothers from across the hall.
Golden State Warriors and Minnesota Timberwolves: Acquisitions for the future
The writing was on the wall for the Minnesota Timberwolves.
They've been trying this Andrew Wiggins and Karl Anthony Towns pairing for quite sometime now and they've had nothing to show for it at all. Sure they had the playoff appearance when they had Jimmy Butler on the roster, but even that feels like eons ago. So, this D'Angelo Russell pickup is going to be a great one for them… IF played correctly.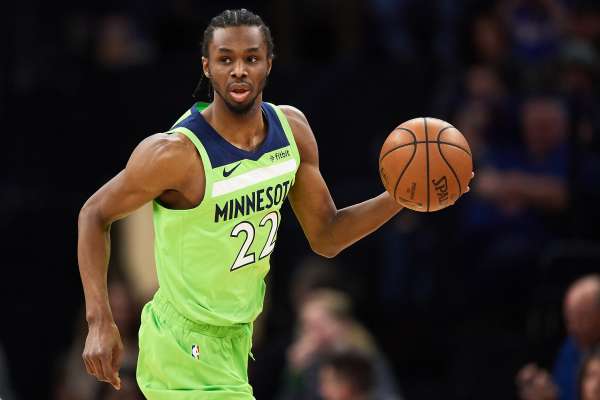 The T-Wolves have always missed a playmaker and Wiggins was not that guy. I don't believe that he's a player that wants to be a number one threat, nor do I feel he has the talent to do so. Russell is a second-tier star in this league who is at the brim of becoming a top-tier star.
He can score with the best of them and he's now reunited with one of his best friends in Towns. It could work out because you have two All-Stars on the same team who are very young, which helps tremendously because other than via trade you weren't persuading too many players to come to cold Minnesota (as of press time it's 21 degrees Fahrenheit).
Towns puts up outstanding numbers every year and for the most part in terms of numbers he's delivered for Minnesota. Yet his numbers haven't equaled in wins for the Wolves and that's a problem. Not saying that Russell automatically turns that around, yet the combo of Wiggins and Kat ran it's course years ago.
This was starting to become sad that you'd think they could really figure it out after all this time. What's also great about this move is Towns has never played with a better than average guard. I like Jeff Teague, but in a vacuum, Russell is the better player. So now you give Towns a perimeter player that not only he likes but I feel he trusts.
Throw away this season if you're the Timberwolves – well, they've already done a great job of doing that. However, now you have to put talent around these guys and it's going to have to be more than just shooting. You're going to need maybe one or two more perimeter threats that hopefully you can find on the cheaper end of the spectrum during free agency.
You'll also need size to help Towns and most importantly you'll need shooting. I thought Covington and Dario Saric would've worked wonders for the Wolves because they've never been a great shooting team. If you can find the right mix of all that, you can be a playoff team next season.
You can't have a great talent like Towns just wash away. However, Towns does have to show up now. You have your friend. What do you do with him?
Looking at the Warriors, they now have to think future. Trust me, they aren't too far away from being a scary team again. However, people don't believe that Wiggins can be that guy for them. I somewhat differ.
I feel Wiggins can be a better version of Harrison Barnes for this Warriors ball club. Like I said, he's in a perfect position where you don't have to ask him to be the man or average 20 a game. However, what he has to buy into now is saying 'I won't average 20 but I'll average 14 points and say 7 rebounds and defend the other team's best player and play winning basketball'. What place better to do that than in Golden State?
He'll be learning from the best players to help him learn how to play a better style and a winning one at that: Stephen Curry, Klay Thompson, Draymond Green and head coach Steve Kerr. Wiggins is going to have to buy in to the Warrior way; he's no longer a "star" if he ever was, yet he can be a superstar on this team if he plays his role. I don't think he can be Iggy, but a better version of Barnes, which isn't bad cause he helped you win a chip.
We knew that the Russell trade was going to be something that the Warriors going to use down the line. This may have been the best you could've gotten from another team. In addition, let's not forget that the Warriors will be selecting early in the first round come draft night due to how their season has gone.
If you're a Warriors fan, this heartache may only be this year and you may be in the playoffs next year. Also, in the event you get a big name player in free agency, you're back on top again in the West.
This trade was good for the future of both teams.