New York, NY — One of my favorite shows every New York Fashion Week (NYFW)… Chiara Boni always seems to turn heads in her unique and statement pieces, while still keeping everything very classy, feminine, timeless.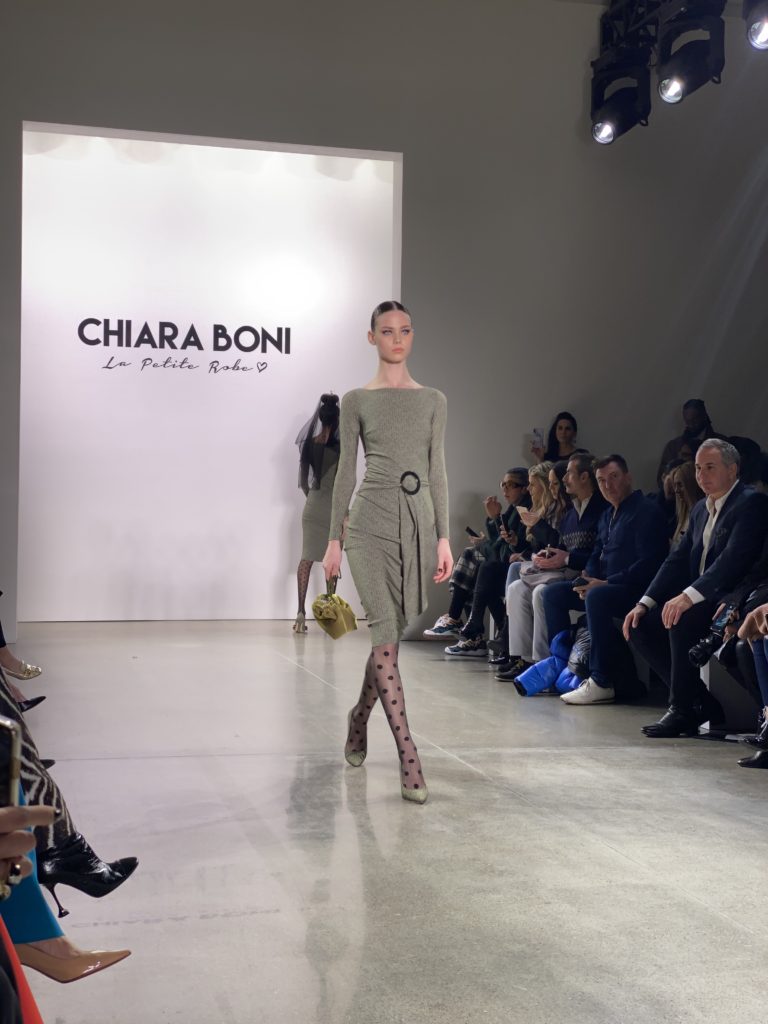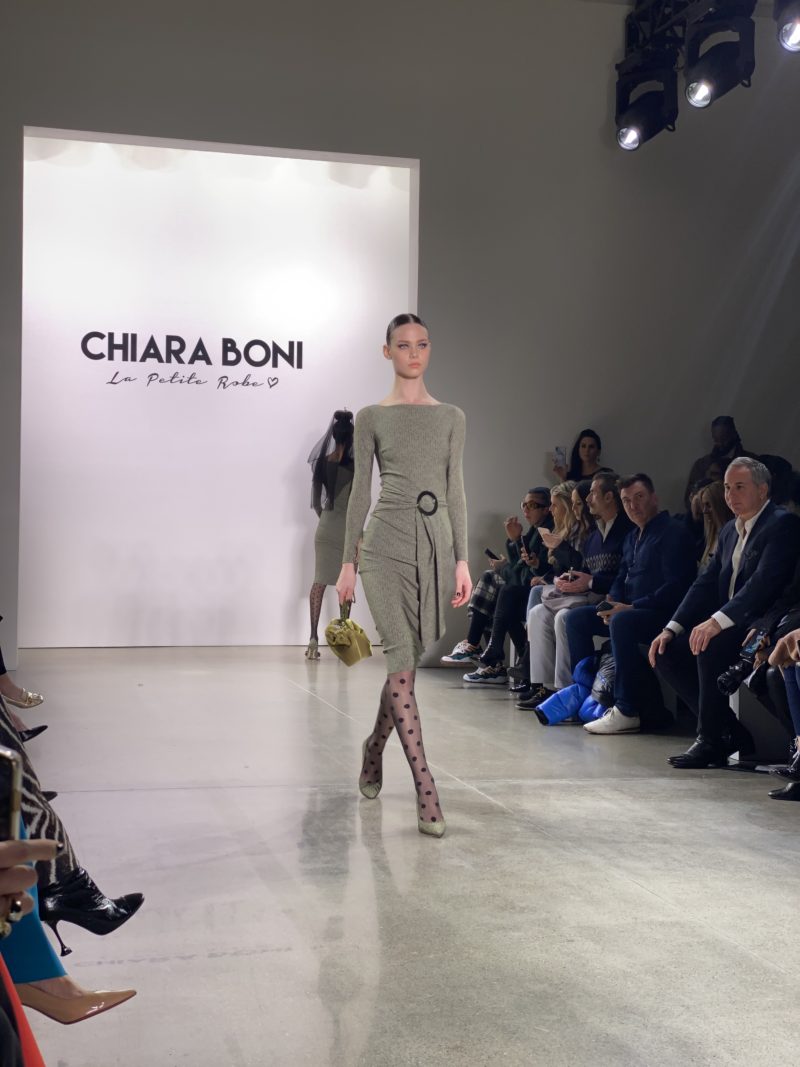 As the crowds started making their way to their assigned seats, everyone was seen catching behind the scenes footage and also catching up with old friends. Some of the biggest names were in the front row, and so was The Ball Out team. My boyfriend loves attending the fashion shows with me so he tagged along on this one and absolutely loved it!
He said each piece was very timeless and he personally loved how you can dress up or dress down everything depending on the occasion. Just play around with the accessories or shoes!
This season, Chaira Boni's collection eluded French glamour. The collection was full of ruffles, polka dots, sheer fabric, and classic, feminine silhouettes. Chiara Boni also utilized accessories especially hats and head pieces. I personally loved all of the pieces that had summery pastel colors, like the pink dress with the embellished belt.
Can we also talk about the crystal embellished mesh sleeves? Such an elegant touch to a minimalistic dress that is sure to turn heads. I need to get my hands on one of those ASAP. It would be perfect for an upcoming Gala I have here in New York City.
So cheers to another show done at New York Fashion Week! The Ball Out has always got you covered from every show to every season. Head to our stories to see some of our favorite looks that are going to be trending this whole spring and summer. After all, it's never too early to get your wardrobe ready! Which look was your favorite?? We always love hearing from you so don't forget to share your thoughts and what shows you want us to cover next!
By Gergana Ivanova