Los Angeles, CA— This upcoming Writers Guild of America West's Awards show shall definitely be one to remember. Especially with the elite class that shall be honored during the ceremony.
Amongst those being recognized for their supreme talent is Brad Falchuk. The writer, director, and producer that is known for his works in The Politician, Glee, American Horror Story, and Pose has been named the recipient of Writers Guild of America West's 2020 Valentine Davies Award.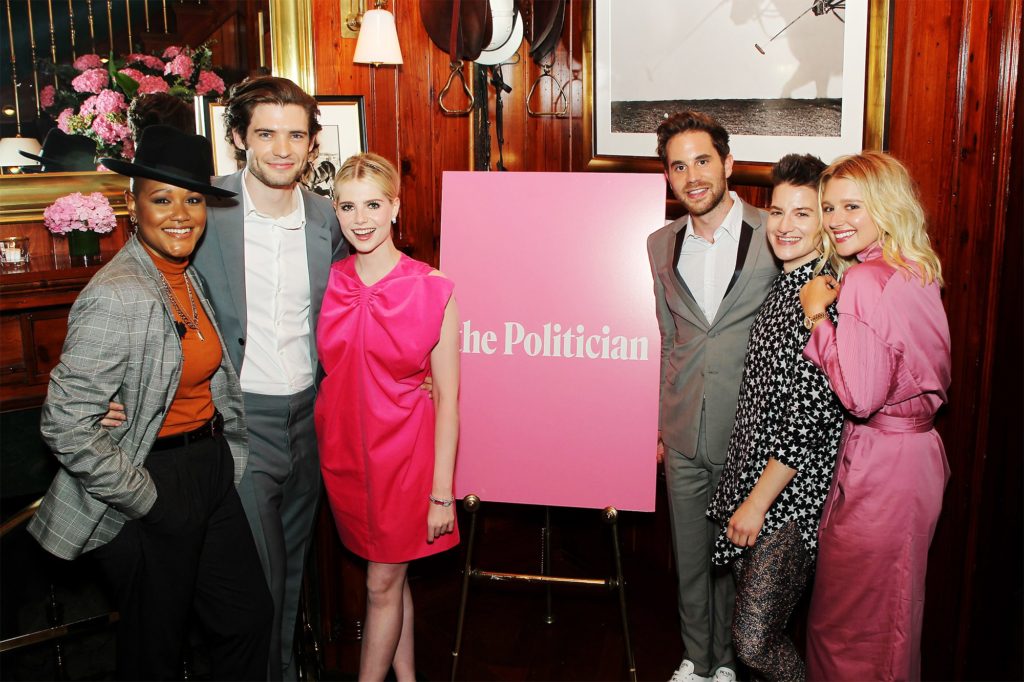 The award is given in recognition of his positive impact on young writers through his work and efforts to improve literacy and promote self-confidence through arts education in schools.
"Brad Falchuk sees the world as a better place when everyone has a chance to tell their story, and his commitment to that vision extends far beyond the works he has created," said WGAW President David A. Goodman. "Whether it is giving a voice to diverse characters on television or through his work with the Young Storytellers Foundation, he has worked tirelessly to promote the creative arts as a positive way for young people to develop themselves."
The WGAW's Valentine Davies Award honors Guild members whose humanitarian efforts and service have brought dignity and honor to writers everywhere. Past recipients include Norman Lear, Larry Gelbart, Tom Schulman, Carl Reiner, Susannah Grant, Phil Rosenthal, Sam Simon, Ben Affleck, John August, Richard Curtis, and most recently Dustin Lance Black.
The 48-year-old's honorary service award will be presented during the 2020 Writers Guild Awards West Coast ceremony on Saturday, February 1, at the Beverly Hilton.
Falchuk has been a member of WGAW since 2002. In addition, has earned Writers Guild Award nominations throughout his time as an executive producer and co-creator of many smash hits we've known and loved to this day. From the hit show Glee as well as thecritically-acclaimed FX limited series American Horror Story.
His contributions in Glee would earn him three Writers Guild Award nominations for Comedy Series and New Series, an Emmy nomination for Outstanding Writing for a Comedy Series, and two Producers Guild Award nominations for Outstanding Producer of Episodic Television.
During it's airing, the beloved series won six of its 35 Emmy nominations, gathered ten Golden Globe nominations, and won 2010 and 2011 Golden Globe Awards for Best Television Series (Comedy or Musical).
American Horror Story has received 89 Emmy, nine Golden Globe, and two Writers Guild nominations to date. The latest season, titled 1984, premiered this past fall. 
This only scratches the surface of his many accomplishments. Falchuk has also co-created, directed, written and executive produced shows such as the 2019 Netflix series The Politician, FOX's Scream Queens, FOX's 9-1-1, and FX's Writers Guild Award, Golden Globe, and Emmy-nominated, groundbreaking series Pose. Additionally, he's been an executive producer on The Assassination of Gianni Versace and the Emmy-winning limited series American Crime Story: The People vs. O.J. Simpson
Most recently, Falchuk, who earned his master's degree from the American Film Institute, signed a multi-year deal with Netflix to develop, write, produce, and direct new series through his Brad Falchuk Teley-Vision banner.
Falchuk is one of the founding members of The Young Storytellers Foundation, a non-profit organization whose mission is to develop literacy through the art of storytelling. The Foundation was launched in 1997 as a small in-school program by Falchuk and others after they learned about cuts to creative arts programs in Los Angeles public schools.
Since then, the organization has grown and expanded to serve more than 100 schools in Los Angeles, New York City and even Denmark.
Currently, Falchuck sits on the National Advisory Board for the Foundation, which facilitates self-expression and self-discovery in underprivileged students by mentoring them through the process of writing their own short screenplays and having those screenplays performed by actors.
Hugh Fink returns as Executive Producer
Executive Producer Hugh Fink will be returning to Executive Produce the Writers Guild of America West's awards show in February. Something he has done since 2015.
"I'm truly honored to return to the Writers Guild Awards for a record sixth year in a row. Rod Serling, William Goldman, Nora Ephron, Norman Lear, Omar Moreno…these are the names of legendary writers, plus a Panamanian center fielder for the Pittsburgh Pirates, that inspire me to make the Writers Guild Awards the most well-written awards show of the month," said Fink.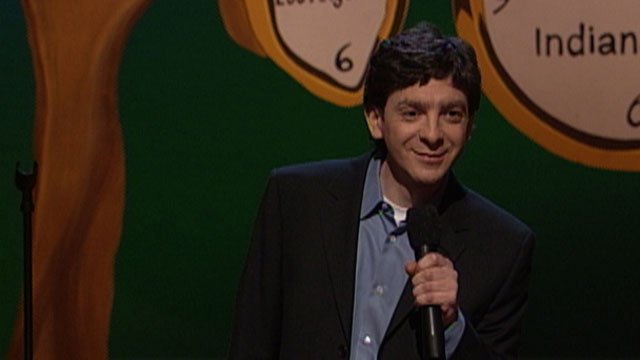 A WGAW member since 1995, and one who's earned a reputation for his fearless lampooning of Hollywood, Fink established himself in the business as a leading voice in late night television during his tenure as a writer for Saturday Night Live.
During that time, he shared a Primetime Emmy Award in 2002 (Outstanding Writing for a Variety, Music or Comedy Program), He'd also earn a 2001 Emmy nomination and he accumulate three WGA nominations as part of the SNL writing staff in 2003, 2002, and 2001 for Comedy/Variety (Including Talk) Series.
The New York University graduate has returned to SNL as a writer in 2019, penning material for episodes hosted by Kit Harrington and Sandra Oh.
Fink also created and executive produced classic shows shows such as Comedy Central's The Showbiz Show with David Spade and NickMom's Parental Discretion. Other television writing-producing credits that he was involved in include Comedy Central Roast of Rob Lowe, The Drew Carey Show, A Muppets Christmas: Letters to Santa, and The ESPY Awards. As a comedian, he has appeared on some of late night TV's top shows.
The vastly decorated executive producer has also been known for his time working alongside Craig Ferguson on The Late Late Show with Craig Ferguson." He also was identified with his appearance in 2012's "This is 40" with Paul Rudd and Leslie Mann, and also wrote for 12 episodes on "Last Comic Standing" in 2014.
His most recent work includes serving as Executive Producer of truTV's Laff Mobb's Laff Tracks, DL Hughley's upcoming Comedy Central special, How Not To Get Shot And Other Advice From White People, and as host and executive producer of the MeTV series Hugh Fink's Real L.A.