Los Angeles, CA — The Los Angeles Clippers kicked off their training camp with many new and familiar faces. None bigger than the two off-season acquisitions of offensive dynamo, Paul George, and last season's Finals Most Valuable Player, Kawhi Leonard.
This was a Clippers team last season that was very good offensively and defensively. In addition, was a team that played hard on every possession and was a team you found yourself rooting for. That was the good and fun part. Now you have arguably two of the league's top-10 best two-way players. So with that comes expectations.
The question is, can the team live up to the expectations of title or bust? It all starts with training camp and Monday everyone on the team looked focused.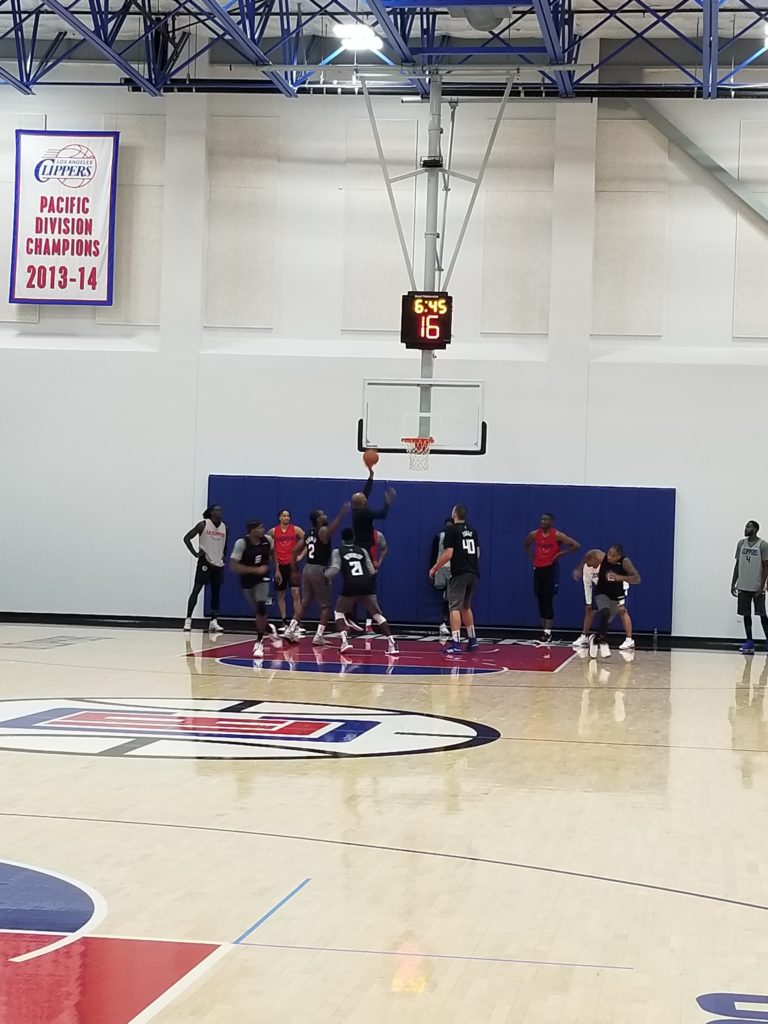 You could feel the high-octane energy in the gym as everyone was excited to officially begin practicing together. Head coach Doc Rivers was full of pride when speaking about this team. Coach Rivers gave his thoughts about his team after day one of practice.
"They are very competitive," said Rivers. "It's good to be competitive, go at each other, be physical with each other and then still like each other, that's a good sign."
With adding new players such as George, Leonard, Maurice Harkless, Patrick Patterson and others, chemistry is going to be crucial for this ball club. Rivers likes what he sees so far when it comes to the camaraderie of the Clippers.
"We have had no adversity, we haven't lost a game, minutes haven't been dispersed so everybody gets along," he stated.
Everyone looked strong in the first practice and Rivers had positive things to say about all of his players. However, he was really impressed with big man Ivica Zubac, who came to the Clippers last season in a trade with the Los Angeles Lakers.
"He is a big dude and does a great job of staying vertical," he stated. "He is fantastic."
What's very intriguing about this team and may not pop out at you until you look at the roster, this team has an array of talent with an even larger amount of versatility. This is something that is becoming the norm in the NBA as far as players being able to play multiple positions and not just be a specialist.
"I love our talent, I love our length and I love how versatile we can be. We can throw out so many different lineups and that is a nice thing to have," he said. "If you watched practice today you really wouldn't have known who is the one, who is the two, three and four. That is what we are going to try to do."
The Clippers head to Hawaii for a couple preseason games to be together as a unit, bond as a team and come together on and off the court. The goal of course is a championship and the Clippers are ready to follow Doc Rivers' lead to get there.