Ladies and gentlemen, it's been a minute since I've written about my favorite team, the LA Clippers.
But seeing what has transpired in the world of basketball since "The Triple Double" has gone with the wind, I had to come back to speak my piece. If you've been watching The Ball Out NBA Pod with me and my co-host RJ Saunders, then you already know where I stand on this recent postseason collapse. But in the event you haven't seen it, then let me share with you: this was the biggest embarrassment in the history of the franchise – and we drafted Michael Olowokandi as the no. 1 pick in 1998.
However, this off-season the Clippers have made it clear that they don't intend to make the same mistake again next season: out goes long-time head coach Doc Rivers (now with Philadelphia) and in his place comes assistant Tyronn Lue. Lue has already begun molding the bench to his ideal image, hiring former Brooklyn Nets head coach Kenny Atkinson and Miami Heat assistant Dan Craig to join Sam Cassell on the staff. As of now, the Clippers have two recent former head coaches on their staff (Lue was head coach of the Cleveland Cavaliers when they won the NBA Finals in 2016; Atkinson was head coach in Brooklyn for the last four seasons).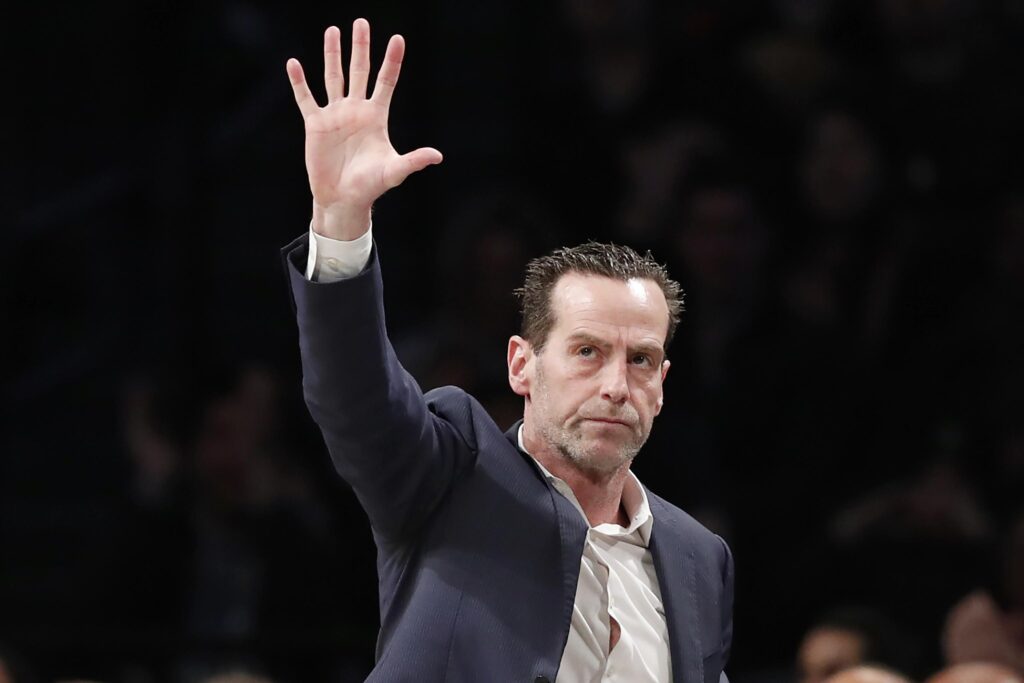 There is plenty to be positive about: Lue is more in tune with the current workforce of NBA players (having retired as an active player in 2009) and Atkinson was highly respected among his peers and his players when he coached the Nets. Craig comes from the Eastern Conference champion Miami Heat, where he helped to develop such young talents as Duncan Robinson and Tyler Herro. Add Cassell, who many believe should have been hired for the Houston Rockets opening, and you have the makings of a solid coaching staff that can hopefully shake things up for the B-team in LA. (Yeah, I said it. As a lifetime Clippers fan I have enough skin in the game to admit it.)
That being said, I still have plenty of skepticism when it comes to the personnel changes, just as you have to question anything that the Clippers do. While Rivers has definitely taken a fair share of criticism for losing three straight games in a conference semifinals where you were far and away the favorite…he isn't playing on the court. The players on the court ultimately have to execute and they failed.
Twice in the last three games, the Clippers had the lead at halftime and lost. The two biggest acquisitions in the history of the franchise – Paul George and Kawhi Leonard – failed to show up in the moments that they were specifically acquired to show up for. Say what you want about a curse – and believe me you wouldn't be wrong for believing in one – but when you are up 3-1 and are this close to advancing to your first-ever conference finals, you're expected to finish the damn job. They didn't, straight up.
Speaking of the players, you have to think there is going to be some decisions that made. With only one season left of George and Leonard (both have opt-outs after 2020-21), it's now or never for the Clippers. The Western Conference is an annual bloodbath and next season will only get harder: The Golden State Warriors will have a healthy Klay Thompson and Stephen Curry, the Memphis Grizzlies, New Orleans Pelicans and Phoenix Suns will be dark horses and the Denver Nuggets will return for another deep run. And as much as the Clips need a third star to match up with George and Leonard, they need to be careful who they take interest in.
There has been a strong rumor that they could attempt to bring back Chris Paul via trade; I've got 41 million reasons why that is a terrible call to make for an aging point guard that has only played two full seasons in his entire career. And I get it – owner Steve Ballmer is not afraid to open up the checkbook and he needs to have a team worth celebrating when they eventually move into that swanky new Inglewood Arena in 2024 – but that doesn't mean the team needs to shoot themselves in the foot again after giving up all of their first-round draft picks for the next seven years to obtain George.
I want to believe that my Clippers will learn from their mistakes of last season and redeem themselves. On paper, the team has the potential to be great. But until they are able to get past the conference semifinals, you can give them prime Phil Jackson as their head coach and put prime Scottie Pippen with Kawhi and Paul….they'll still be the same old Clippers.
I beg of them…please prove me wrong. Before joining The Ball Out, Chris Bullock was part of SB Nation's Swish Appeal for nearly three years, covering everything women's basketball. Chris has had the honor of doing live coverage of the WNBA Finals, the NCAA Tournament, and also was given his own column, "The Triple Double". A self-described "foodaholic", Chris lives in the San Diego area with his wife and two daughters, and also hosts his own podcast, "Conscious Cravings", where he speaks about his experience as a mental health advocate.