Tag results for:

Doc Rivers
Los Angeles, CA -- The Los Angeles Clippers kicked off their training camp with many new and familiar faces. None bigger than the two off-season acquisitions of offensive dynamo,...
Los Angeles, CA— As the NBA season draws near, basketball fans and clipper nation faithful were able to see the Los Angeles Clippers hold an open practice at the...
Los Angeles, CA – Positive words and healthy bodies presented themselves in fresh jerseys at media day on Monday for the Los Angeles Clippers. While there is potential for...
Subscribe to our magazine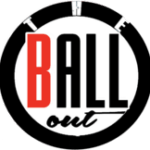 Founder and Editor-in-Chief of The Ball Out.