New York City, NY — Red, white and blue confetti flooded the streets and exploded in the sky of New York City.
On Wednesday, July 10th, New York City hosted the remarkable and historical Women's World Cup victory celebration at City Hall. Three days earlier (July 7), the US National Women's Soccer Team defeated the Netherlands 2-0 in France to win the Women's FIFA World Cup 2019.
With a record-breaking win for the fourth time, they made history with their World Cup victory. Thousands of overjoyed fans traveled from all over the world to witness the celebration. Joy was emanating from every attendee from the streets of New York City to the inside of City Hall.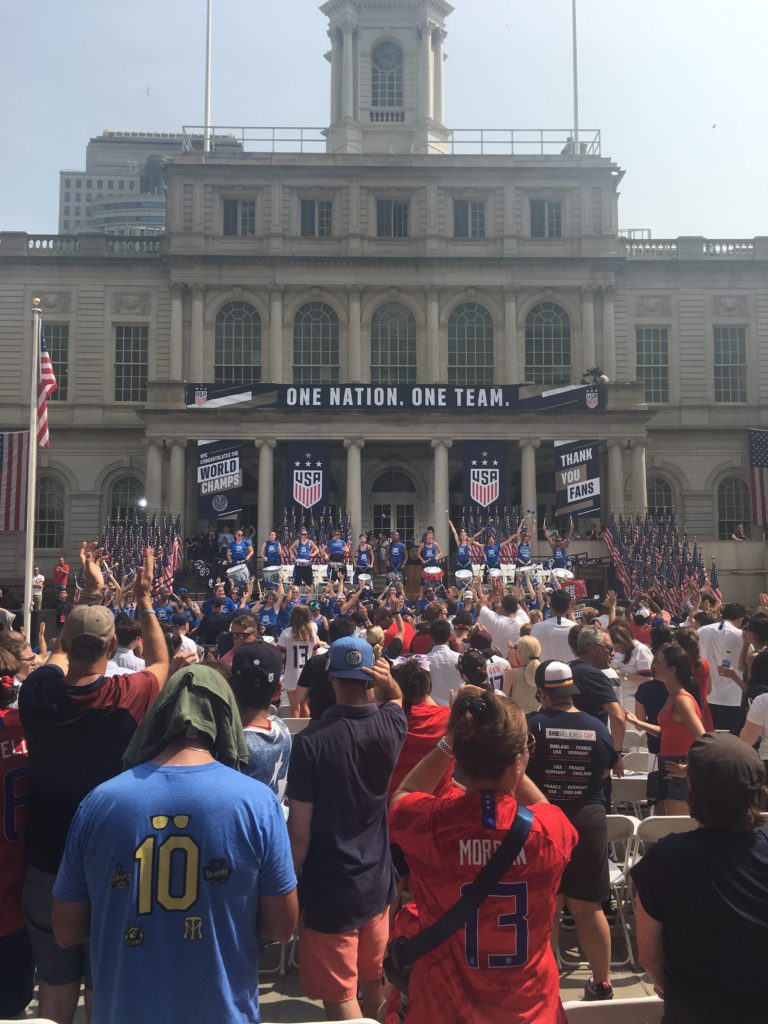 A parade full of loud, proud and vivacious fans welcomed the ream into New York City with a massive parade throughout the streets of Manhattan. On a patriotic float, the team was weaving through the streets greeting all of the fans with gleaming smiles, and gratitude.
Residents of buildings on the parade streets were watching from above, waving at the team. Not to mention, music was blasting that inevitably had everyone dancing start to finish.
Once the team arrived at City Hall, the enclosed crowd in the outdoor auditorium was deafeningly cheerful. One by one, every member of the team accepted keys to the city. Speeches made by US Women's soccer team's top players, Alex Morgan, Carli Lloyd and Megan Rapinoe, had the crowd's support and captivated attention.
Rapinoe, who won the Golden Ball award for best player in the tournament, gave an inspiring speech about the importance of how through struggle comes strength. Conclusively, to end the event, confetti was catapulted from City Hall, which covered the crowd.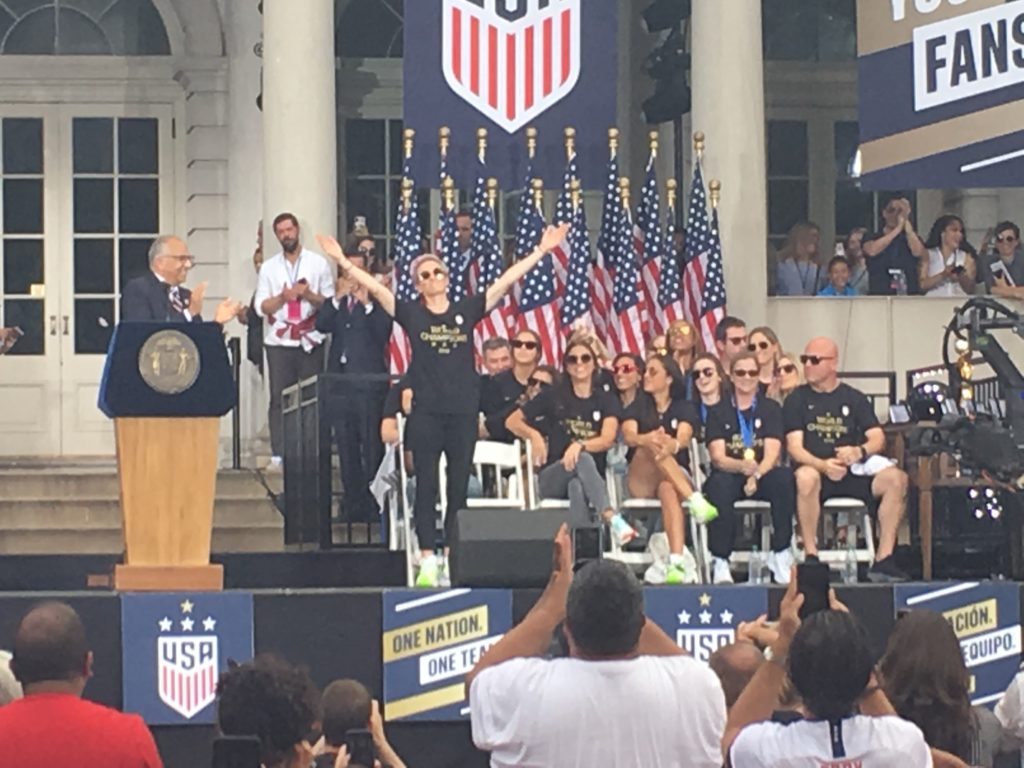 Bliss was felt by everyone who was immersed in the patriotic party for the US Women's soccer team. The dancing from the team was contagious, which invited the crowd to embrace the win, unifying the entire audience.
This event will be remembered for the appreciation of women's force.
"Alone one can have power, but together a team has force." –Megan Rapinoe
Podcast: Play in new window | Download