Good morning, and welcome to a new edition of The Triple Double!
First off, it's been a crazy couple of weeks in the NBA since the last Triple Double column was released. So, it order to kind of make sense of things, I recruited two of the biggest basketball heads I know: my homeboys Noah Alvarez and RJ Saunders (check out his recent story of the Battle for LA Supremacy here).
These two have had a couple of great, insightful conversations on Noah's podcast My Mic and I, so I thought it would be fun to invite them onto the column and have some back and forth. What we chose to do was answer four of some of the biggest questions facing the NBA right now regarding this off-season; let's dive right in!
Question 1: Which team has a brighter future after this off-season: the New Orleans Pelicans, Oklahoma City Thunder or another team?

Noah: It's hard to not like New Orleans because of the assets they got in return for Anthony Davis, plus Zion Williamson and Nickeil Alexander-Walker, who had a great Summer League. But I am going to with the team that has 15 DRAFT PICKS over the next seven seasons. Yes, the Thunder may be pretty awful the next couple of seasons after trading away Russell Westbrook, Paul George and Jeremi Grant this off-season, but the haul they got in return has tremendous upside.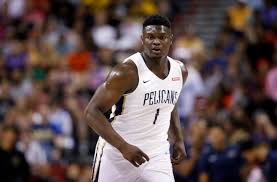 Not to forget, they also acquired Shai Gilgeous-Alexander, who I think can be a better player than Brandon Ingram, Lonzo Ball or Josh Hart. Despite the market being thin for Chris Paul at the moment, I think they will be able to acquire more draft picks if the point guard plays well and raises his trade market value. If I were a Thunder fan, I'd start watching the top high school players because those kids might be contending for a championship with OKC in the next decade. My honorable mention goes to the Memphis Grizzlies (2019 Summer League Champs). Ja Morant, Jaren Jackson Jr, Josh Jackson, and Kyle Anderson could be special, plus the future draft picks they have coming in.

RJ: You have to go with New Orleans. We understand that Oklahoma City will reminisce on stories, but they've officially closed the chapter on Russell Westbrook, who was really the last piece of the "Young Guns" that were drafted by Sam Presti and the Thunder organization. We don't know how bright OKC's future is yet until they figure out what they'll do with Chris Paul and their picks. This kind of reminds me of Carmelo Anthony to the New York Knicks, where we'll look at this maybe 5-7 years down the line and see what Oklahoma City did with their picks and what they turned into.
The Pelicans with what I like to call the "Young Fly Society", have an opportunity to soar and be something special for the next decade if they stay together. Key word: IF. We've never seen a young core stay together in recent memory. One leaves, another gets traded, etc. However, I don't believe that this will happen with this group for the foreseeable future. I'm excited about the future of the Pelicans organization.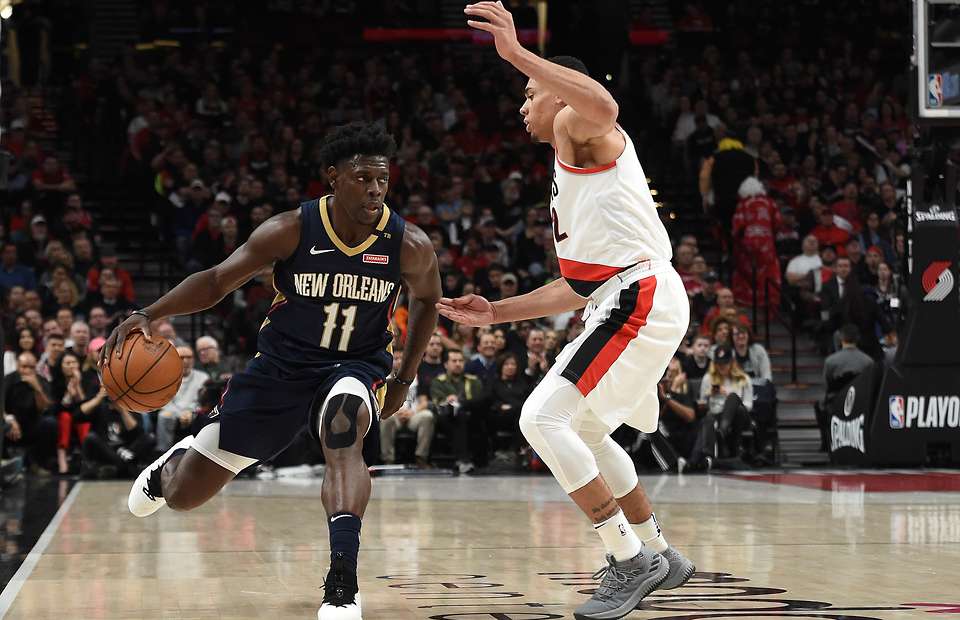 Chris: I'm not going to lie, but RJ you might have something here. The Thunder have the most assets…but we recently saw another team with a lot of draft assets and then did absolutely nothing with them (*cough* Boston Celtics *cough*). Therefore we're going to go with the team with actual players on the floor – the New Orleans Pelicans.
You've got a coach who is good at nurturing young talent in Alvin Gentry, then you give him ALL the young talent. With Jrue Holiday as the 'elder' statesman in the starting lineup (at 29), he will be charged with mentoring Lonzo Ball, Brandon Ingram, Josh Hart and Zion Williamson. There are a lot of positives in that lineup, but the main concern I have is for Ball and Ingram. Their injury history gives a lot of pause. The reason I cannot say that Oklahoma City has the brighter future even with all the draft assets is this: who is to say that those future draft picks are going to come out any good?

Question Two: Now that the idea of the 'Big 3' is basically nonexistent, who is the NBA's new 'Dynamic Duo'?

Noah: Call me crazy but I'm going to go with Russell Westbrook and James Harden. LeBron James last season looked passed his prime which has me skeptical about the Lakers even with Anthony Davis. We will have to wait a year for Kyrie Irving and Kevin Durant due to injury. Klay Thompson's injury presents a similar situation in Golden State. Kawhi Leonard and Paul George with the Clippers make a lot of sense too but both players have little to no personalities. Both Harden and Westbrook play with such an expressive nature that even if it is a failed experiment in the win column, you know the two will be fun to watch. I think they are the only duo that could have the most highlight reels and 'Shaqtin a Fool' moments by the end of next season.

RJ: This is a tough one to decide. Here's why: it's very easy to say "I Love You" when you don't have to see each other everyday. Every picture that we see on social media with these new duos in the same jerseys are very cool. Yet, these guys have so much to lose. Let's look down the list:
Harden/Westbrook: We'll average triple-doubles by passing to each other, we'll have great highlights, we'll gas out in February and get knocked out early in the playoffs.
Kawhi/George: Can we stay healthy?
Durant/Kyrie: Can we win without our "crutches"? (LeBron and the Warriors)
LeBron/AD: We winning championships or making movies?
Barring injury, I'd have to say Davis and James are the best duo out the bunch. However, all these guys wanted to play with each other and they'll potentially find out that it's very easy to say you want to be with me…until you're with me.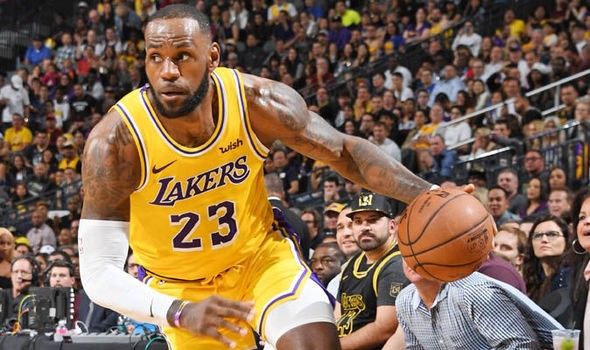 Chris: I'll go with a different angle here. While I think that there was a plethora of newly created duos this off-season, there is one in particular that I think has the most to prove. It's not who you think…my award goes to the Portland Trail Blazers' duo of CJ McCollum and Damian Lillard.
They have been together now for six seasons, and will remain teammates until 2021 at the latest (when McCollum becomes an unrestricted free agent). While they have remained competitive and in contention the entirety, they haven't been able to perform consistently when it matters the most (remember the playoff collapse against the New Orleans Pelicans in 2018?) In the first round of last season's playoffs, it was Lillard who carried Portland over the Oklahoma City Thunder.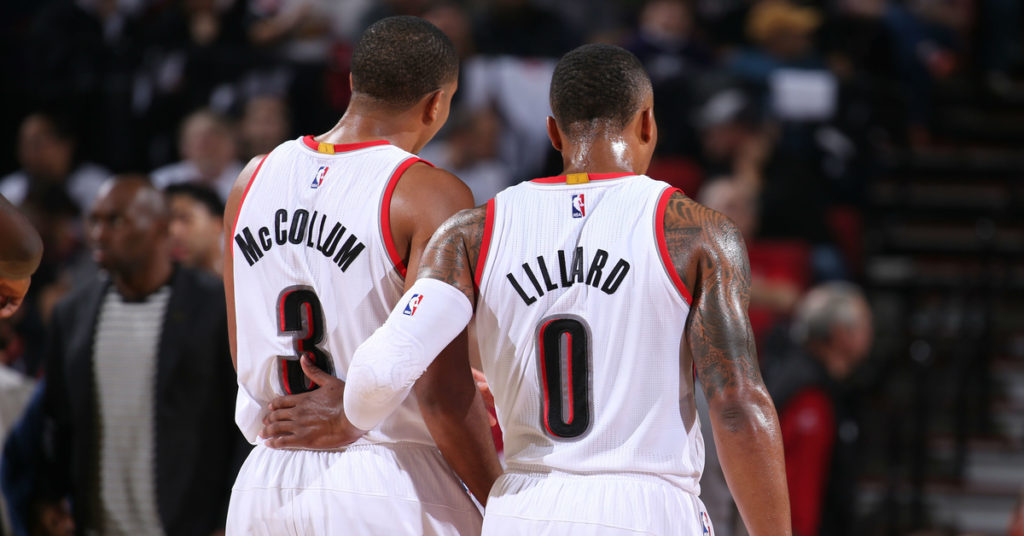 Then the roles switched and McCollum led in the second round against the Denver Nuggets. Yet, in the third round, when they went against a Kevin Durant-less Golden State Warriors, they both faltered in another four-game sweep. The West was already considered the most competitive of the two conferences in the NBA; and now with multiple star duos on both Los Angeles teams, Golden State (never underestimate Draymond Green and Steph Curry) and Houston, the road isn't going to get any easier for Portland. I think they give it this year to see if they can make another run; if not they'll have to try and see if they can get something for McCollum before they lose him for nothing.

Question Three: Which free-agent acquisition has the most to prove with their new contract?

Noah: It has to be Kyrie Irving. Last season showed that while he may be an exceptional ball-handler and shot-creator, he is a terrible teammate. Irving single-handedly sucked the life out of the Boston Celtics roster and brought restlessness to the locker room. He will get a fresh start in Brooklyn to lead another group of young players.

RJ: Kyrie Irving may have the most pressure. Boston was all of a sudden this issue, yet you went into the year saying you weren't going anywhere. So, you now go into free agency and get your best friend Kevin Durant and you choose where you guys go. It's a place you're comfortable with AND you didn't go to Los Angeles where you'd have to hear "You needed LeBron." So there shouldn't be any issue now… right?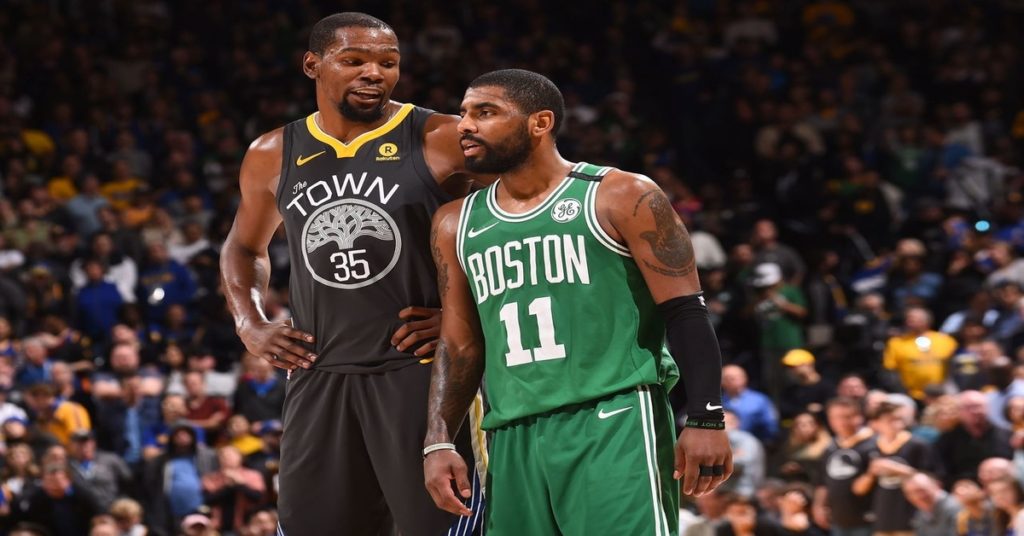 I don't know if the pressure is going to come with winning a championship from the media. At least not looking at him as an individual. We'll talk about that once KD returns. However, we'll find out if a guy like Irving, who's a cold killer, is worth the headache that he gives.

Chris: I'm going to surprise you here – Kevin Durant. Everyone is quick to blame the Golden State Warriors for how they handled his injury and Draymond Green calling him a "b—h", but remember one thing: the Warriors won a Finals without him once before and were a Draymond Green suspension from winning consecutive championships. Now, he will be 32 years old before he takes his first steps on the court with the Brooklyn Nets (earliest he is expected to return is October 2020) off a major Achilles tear.
Whether we like it or not, for the foreseeable future the Nets are going to be Kyrie Irving's team; the question is whether Durant will be able to fit into that mold and still play like the top-10 player of all-time that he currently is…or whether the injury will keep the Nets dreaming of what could have been.

Question Four: Of the three major trades that happened this off-season (Anthony Davis to the Los Angeles Lakers, Paul George to the Los Angeles Clippers and Russell Westbrook to the Houston Rockets), which of the teams involved has nothing to lose and which team has to win right now?

Noah: Is it cheating if I select all the above? You can make a case for all three teams but I think the Lakers are the team that has to win right now. James is not getting any younger and proved last season that he may not be invincible after all. He now has the co-star he begged for in Anthony Davis, who the Lakers had to trade their most prized assets for. Plus, the Lakers managed to put better shooting around James so the spacing on the court should help open up the floor.
However, the reason they are my choice for 'win now' mode is that I can't see a 35 or 36-year-old James leading a team full of scrubs with one other star to the Finals like he has in the past. The clock is ticking for the Lakers or else all hell will break loose in Los Angeles. The Rockets are my choice for the team with nothing to lose. Houston may have fooled everyone thinking they were the team to dethrone the Warriors when in reality they choked whenever they got close.
Even with Durant leaving, the Rockets were not favored to win the Western conference so the decision to mix things up made a lot of sense. Westbrook may not put the Rockets over the hump but if they kept things as they were, it would have likely ended in a similar result.

RJ: I think all of them have a win now mentality. No one team I feel has more "urgency" than the other because none of these teams are making this a 3-5 year project. Yet, I feel that the team with maybe the "most" pressure has to be the Houston Rockets. We had two chances to beat Golden State and failed, so we got the "problem" in Chris Paul out of H-Town and we've now paired James Harden with his good friend Russell Westbrook.
Basically, Houston in my opinion is saying the problem is we didn't pair Harden with the right guy. I feel Daryl Morey has two years. If this doesn't work, he's fired, Mike D'Antoni is fired and Houston starts from scratch. The team with nothing to lose as individuals is Kawhi Leonard and Paul George. They've basically put the pressure on the Clippers by signing short-term. So, if for some reason they aren't feeling the Clippers, they'll leave.

Chris: One – Noah, it's not cheating if you choose all three, because you can make a valid case for each of them having to win now. But to me, there is only one clear team that has nothing to lose here and that's the Miami Heat. They didn't land Russ, but they also didn't cave in and trade the same assets (a combination of either Bam Adebayo, Tyler Herro or Justise Winslow and draft picks) for an aging Chris Paul who can't get through a full season at age 34…and they have Jimmy Butler.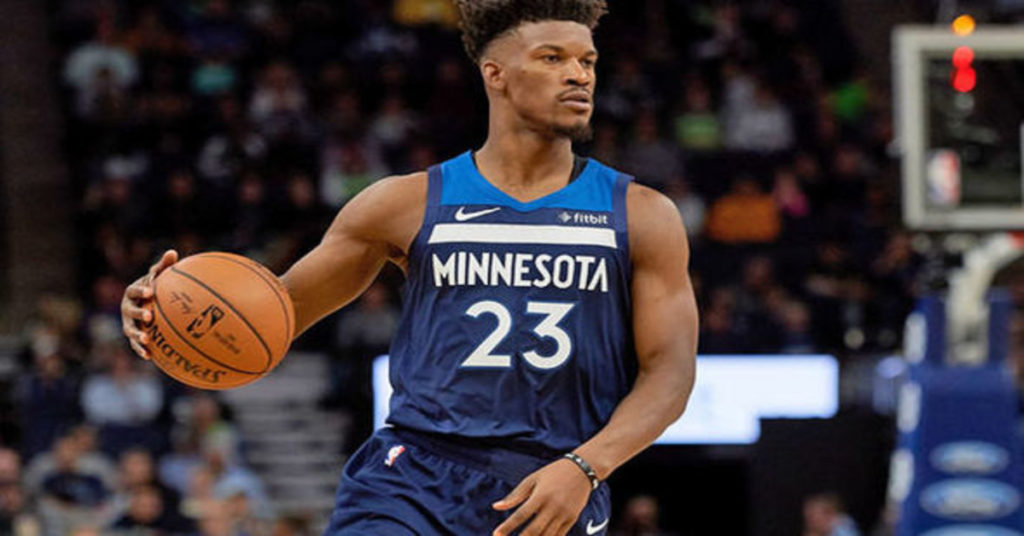 The Heat are going to be a competitive team regardless. The Clippers have a two-year window to win now before George and Leonard can either say sayonara or re-sign (and with both together there's no legitimate reason they can't win a ring). The Lakers have a small window of time to win now because King James isn't getting any younger and Father Time has already started to show its face.
With the Rockets, it's a different kind of 'win-now' situation. One, they have no excuses. While a lot of teams in the West have improved, none of them are as strong as the Warriors in their recent heyday, so if Houston can't make it out of the West STILL, then they just aren't built to make it. Two, you've now delivered James Harden a third star to pair with (Dwight Howard, Chris Paul). If this pairing of Harden and Russ doesn't pan out in its first year (yeah, I said it) at what point do we start saying, "Maybe Harden is the problem?" Daryl Morey basically put his job on the line with this trade, and by association accelerated the timeline for head coach Mike D'Antoni to win now.
I hope you enjoy this column as much as I did collaborating on it. Until next time valued readers, live with no regrets and support your local press! Before joining The Ball Out, Chris Bullock was part of SB Nation's Swish Appeal for nearly three years, covering everything women's basketball. Chris has had the honor of doing live coverage of the WNBA Finals, the NCAA Tournament, and also was given his own column, "The Triple Double". A self-described "foodaholic", Chris lives in the San Diego area with his wife and two daughters, and also hosts his own podcast, "Conscious Cravings", where he speaks about his experience as a mental health advocate.