With NFL training camp right around the corner, it is officially 'hold out' season. You know, that time of year where a talented NFL player(s) feels like they deserve a new long-term contract but their team is not cooperating.
During the past week, both running backs, Ezekiel Elliott and Melvin Gordon announced to their respective teams that they plan to hold out until they receive a contract extension.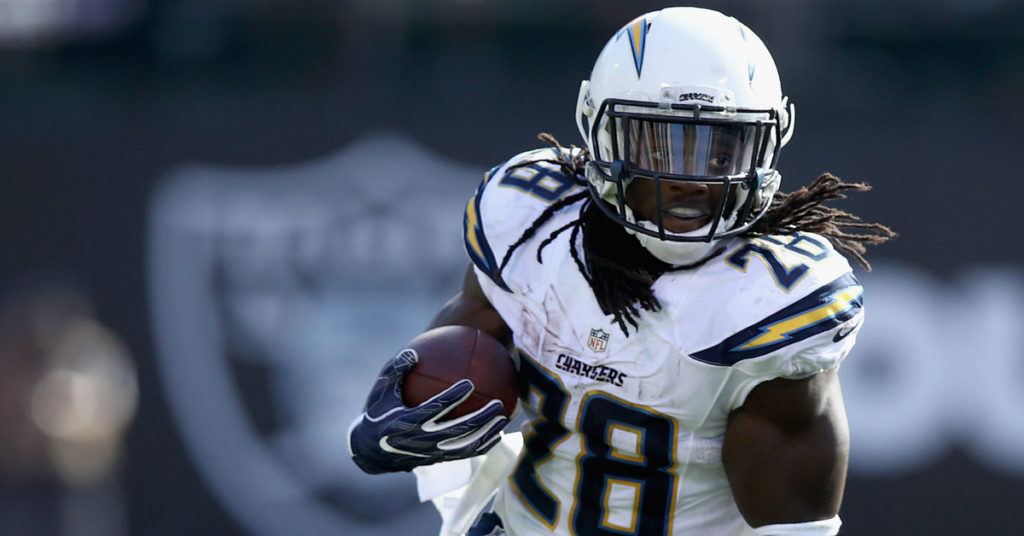 This is not the first time we have seen a talented NFL running back threaten to hold out. As a matter of fact, football fans just saw Le'Veon Bell hold out back to back years in hopes that the Pittsburgh Steelers would sign him to a long-term contract. Pittsburgh never did and moved on from the two-time All-Pro this off-season.
So what makes Gordon and Elliott's scenario different? Nothing.

That's right, nothing. In the past decade, the value of the running back has tremendously decreased in modern NFL offenses. Teams are passing more, dual-threat quarterbacks are more involved in the run game and genius offensive coordinators are developing schemes that any running back could succeed in.

Don't believe me? Let's look at some of the numbers from last season.

Why overpay for a running back entering their fourth or fifth season when you can just target a prospect in the following draft? Seven of the top 12 leading rushers last season were either in their rookie or sophomore season. Having experience may help at other positions but the lack of experience sure didn't hurt Saquon Barkley, who finished with the second-most rushing yards and rushing attempts last year.

Some might argue that Barkley was the second overall pick and finding rookie backs like that are extremely rare. However, the Denver Broncos started undrafted free agent Phillip Lindsay for eight games in 2018 and he finished ninth overall in rushing yards and second overall in yards per rush attempt.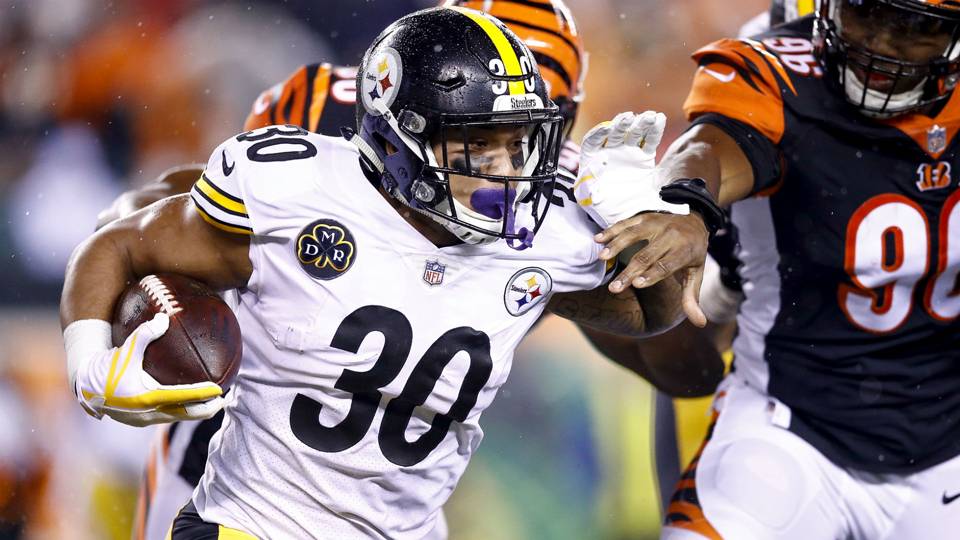 Let's take a look at Bell's replacement in Pittsburgh last season. James Connor was drafted in the third round of the 2017 NFL Draft and got his chance to start last year due to Bell's season-long holdout. The back finished with the 12th most rushing yards (973 yards), the eighth-most yards per game (73.8 ypg) and the third-most rushing touchdowns (12) in 2018.
In comparison to the prior season when Bell last played, the Steelers finished better in total points scored, average yards per rush attempt and rushing touchdowns. While Connor may not have put up the individual numbers Bell did in 2017 (1,291 rush yards, 86.1 ypg and nine touchdowns), the Steelers did not miss a beat offensively.

The Kansas City Chiefs were another team that saw success with a replacement back last season. After the team released starting running back Kareem Hunt, the Chiefs were forced to play the duo of Spencer Ware and Damien Williams. While it is a small sample size, the Chiefs averaged 116.2 rushing yards per game in those final five games compared to 115.8 ypg in the 11 games Hunt did play in.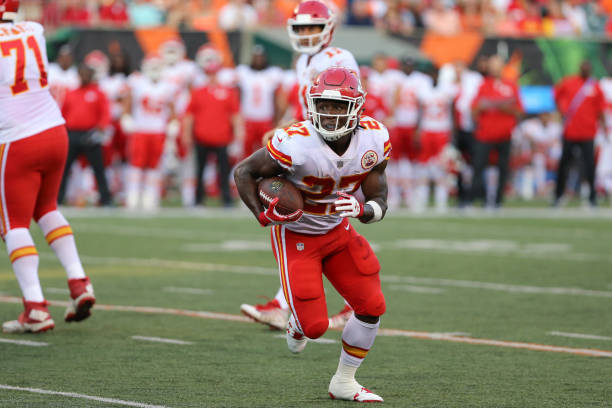 More importantly, the Chiefs were able to compile 221 rushing yards in their two playoff games despite the abscence of their pro bowl running back.

Both Connor and the duo of Williams and Ware proved to NFL front offices that it really does not matter who is in the backfield on your team. When you have an offensive mind like Todd Haley with the Steelers or Andy Reid with the Chiefs on your staff, you are going to have success running the ball regardless of who is taking the handoffs.

Does that mean the duo of Austin Eckler and Justin Jackson could hold it down for the Los Angeles Chargers? Or the duo of Tony Pollard and Mike Weber with the Dallas Cowboys? Probably not, but when looking from a general manager's perspective, you would rather invest in the cheaper option that has the fewer 'mileage.'

Historically, running backs on average don't last very long in the NFL. Injuries catch up to them and their bodies slow down with each injury.

Take a look at Todd Gurley of the Los Angeles Rams. The former Georgia Bulldog was having a great start to his career and in the off-season last year, he received the massive contract extension all running backs dream of. However, Gurley suffered a knee injury in 2018 that limited him and by the playoffs, he was no longer the same explosive back.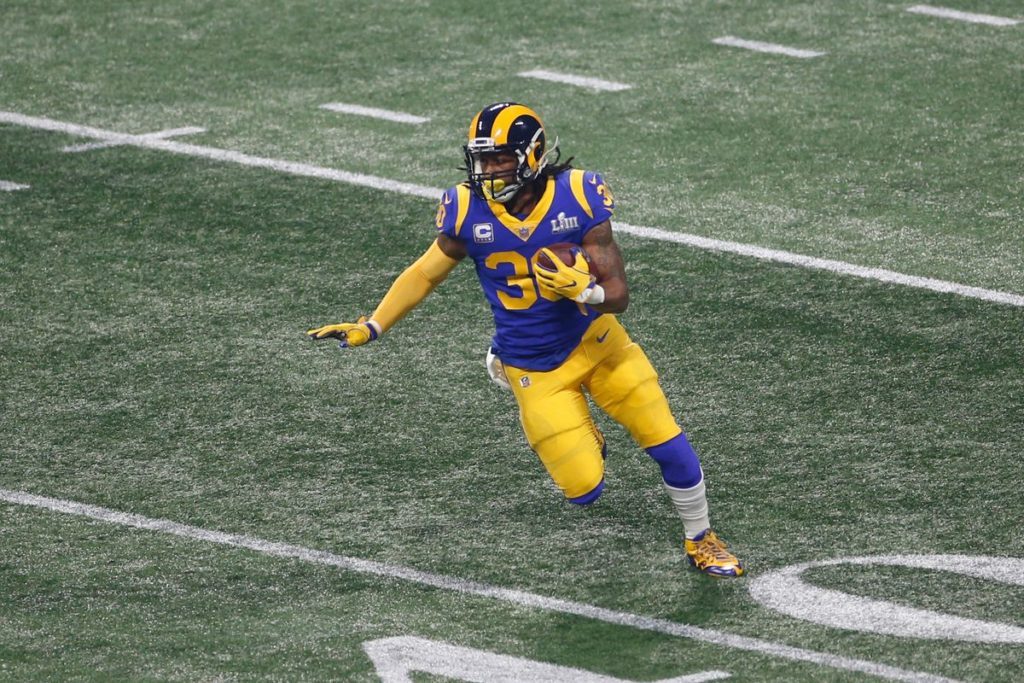 Now, there are a lot of question marks surrounding the health of Gurley's knee but the Rams still have him under contract through 2023.

Gurley isn't the only example. Running backs of the past such as Terrell Davis, Larry Johnson, Deuce McAllister and Chris Johnson serve as reminders to NFL front office's that even star running backs don't last.

Do Elliott and Gordon both deserve contract extensions? Absolutely, both players are considered some of the best at their position. But in a day and age where offensive coordinators are schematic geniuses, serviceable running backs can be found anywhere and we are reminded of the injured running backs of the past, the two have little leverage going for them in pursuit of a new deal.