Toronto, Ontario — Toronto is no stranger to high fashion events, and Toronto Kids Fashion Week was not one to disappoint. Hosted in the newly redeveloped Regent Park neighborhood, I was greeted with a lovely local baked good and a large group of people anticipating the event. In fact, prior to the opening of the show, people had the chance to take pictures on the TKFW red carpet.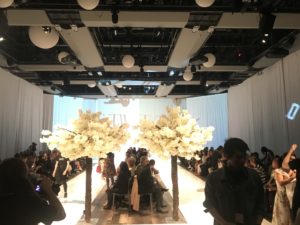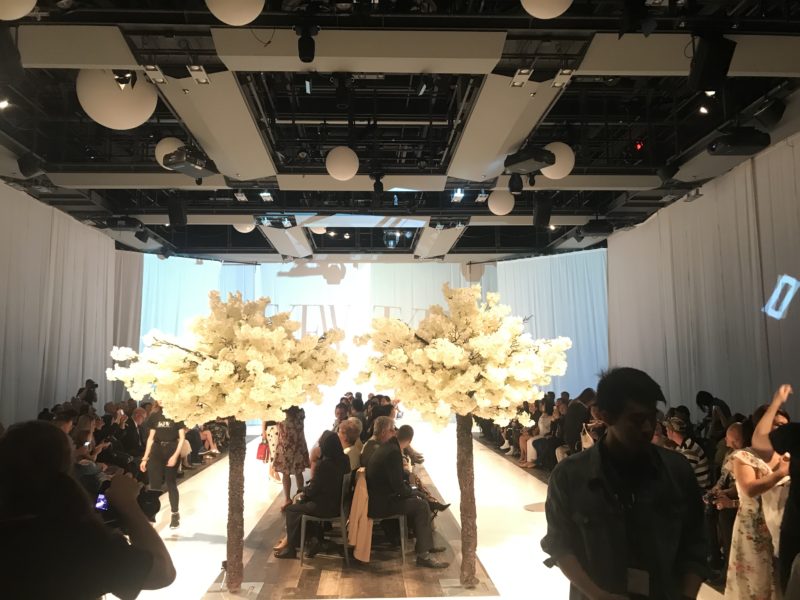 Entering into the show room, we were greeted with a beautiful sleek backdrop and nothing but the most fashionable Torontonians in house were there — this event is one that you cannot miss. With the models as young as three, it showed this next generation might be the most fashionable yet. Like most kids bring to an event, this fashion show  was so exciting and filled with high energy. Families came together to support the next generation of models and the kids could not of been more talented.
While the fashion was great to see, there was an even bigger focus at the show: social issues. Designers focused on anti-bullying campaigns, as well as, ensuring all the clothing the kids wore was sustainable sourced. One company that really focused on sustainability was North Kinder, as they focused on gender neutral fabrics and organically sourced material. One of my personal favorite designers was Xian with their more edgy fashion style; they had kids in motor jackets and distressed denim outfit.
The Jamaal Magloire Foundation sponsored Toronto Kids Fashion Week this year. The foundation goes towards helping kids within the community develop social and academic skills through sport. The unique timing of this sponsorship is that basketball has never been more highlighted within the community of Toronto.
With the Raptors being in the NBA Finals, having a sponsor like this on an event gives the youth a chance to dream big. And having such an influencer in Magloire as a sponsor, gives another inspiration to the youth to strive for greatness. I cannot say enough how energetic and fun this event was to attend and how inclusive it felt.
Featuring the best kids designer and overall diversity of Toronto, I would highly recommend attending with your family the next time its in town. Overall this bi-yearly event in Toronto is well worth checking out!
Podcast: Play in new window | Download