Toronto, Ontario — The NBA Finals between Toronto and Golden State could end today if the Raptors win Game 5. However, the defending champs are not ready to go down without a fight and will get a big help tonight, as multiple sources have informed The Ball Out, that as of this moment Kevin Durant will be playing tonight.
Durant has been sidelined with a calf injury, and the absence of the former two-time Finals MVP has been greatly missed for the Warriors. His return will be huge for Golden State; however, the feat to come back from being down 3-1 in the Finals is going to be a vast mountain to climb.
Durant practiced yesterday and was listed as questionable for the game, but now sources are saying he indeed will suit up and play.
More from NBA Finals
Multiple sources are telling us that Kawhi Leonard is leaning towards staying in Toronto. Before being traded to the Raptors, it was stated Leonard would only play this year and then look to sign in Los Angeles as a free agent this summer.
But, with the success he is having in Toronto, the All-Star could be staying up North. Also, a lot of talk is about what's going to happen with Giannis Antetokounmpo in the near future? The team that sources have told The Ball Out to watch out for: the Toronto Raptors. Antetokounmpo's heart is in Milwaukee, but the Raptors are a team to keep your eye on when it comes to the Greek Freak.
More notes and news from the NBA Finals will be updated in this article.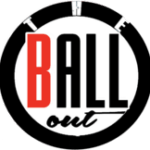 Founder and Editor-in-Chief of The Ball Out.