Los Angeles, CA — Los Angeles Chargers players, both former and current, gathered on the blue carpet Tuesday at Rolling Hills Country Club to play in an invitational golf tournament presented by Children's Hospital of Los Angeles. The Chargers have raised over $11 million for the Chargers Community Foundation, as well as, more than $5 million for grants in athletic equipment and physical fitness programs in public schools.
It was a joy to see Charger greats as well as current team superstars during this once in a lifetime event. In addition, when the players weren't showcasing their drive game, they were able to allow me behind the curtain of how they've felt about the organization they love and where it's heading in the future.
I had an opportunity to interview head coach Anthony Lynn, former Chargers running back. Lynn expressed his belief in the fans loyalty to the team as they have moved from San Diego to Los Angeles. He seems hopeful that the fan base will stay strong as the transition has been smooth sailing.
Also in attendance at the golf invite was LaDainian Tomlinson, Pro Football Hall of Famer, NFL analyst and one of the greatest running backs of all-time. Most of his career was played with the San Diego Chargers. I asked him if there was a rookie he has been watching out for that could possibly be the next "LT". He mentioned quarterback for the Arizona Cardinals Kyler Murray, who is from Texas — as is Tomlinson.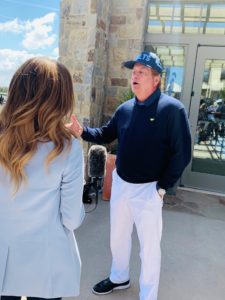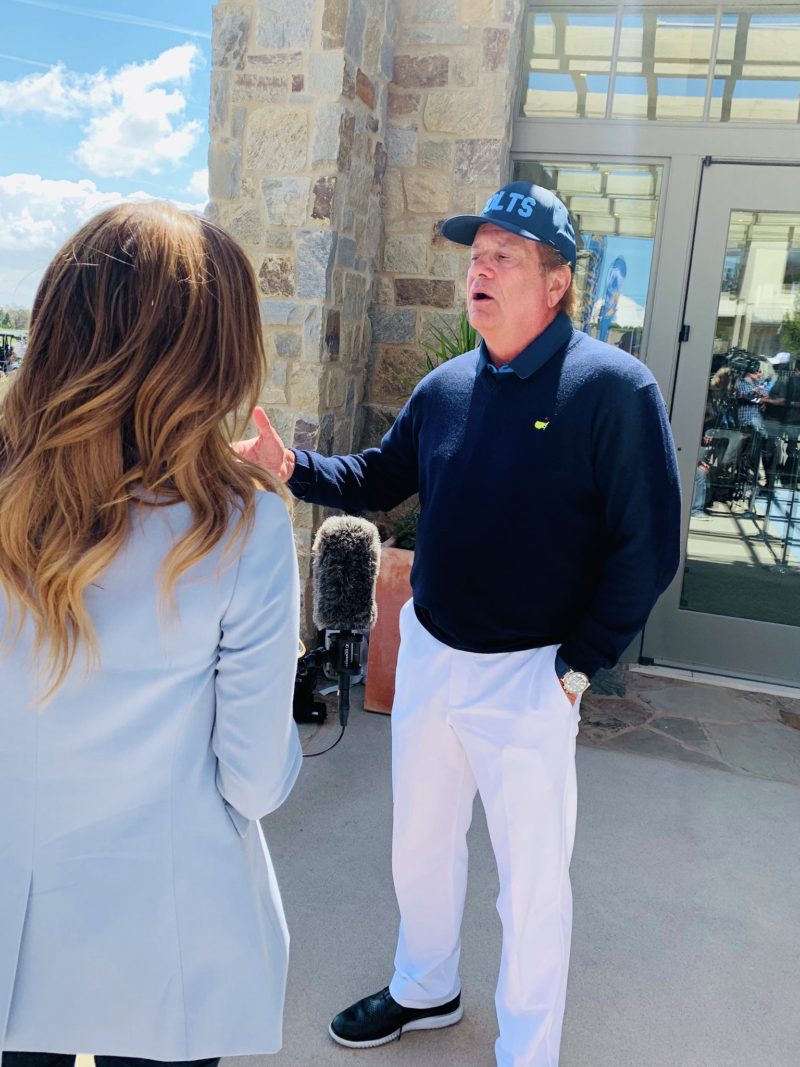 I then spent some time with Chargers quarterback, Easton Stick. He mentioned he might be the worst one out there when it came to putting his golf skills on display, but that it's all about being here for the greater cause. Dean Spanos, owner of the Chargers, then made an appearance and expressed his gratitude for all the support in the second annual tournament. It was nice to have alumni and current Chargers play golf for the foundation.
Kendra Wilkinson, a reality television star who has always supported the Chargers, expressed her love for golf, though she said she used to hate it before. She became self-taught and realized she is pretty good at it. Coming out here was no question for her, being a major Chargers fan and now golf fanatic and she was the only female in the tournament.
Getting a chance to applaud the Chargers for their well doing of playing in the gold invite to raise money for the Children's Hospital was a special highlight for me. After the blue carpet, the golfers were off to the course. Wishing everyone luck out there and congratulating everyone for taking the time to do something that's bigger than the game of football.