Los Angeles, CA —  This was the game that wasn't supposed to happen.
The No. 1 seed Golden State Warriors – winners of three of the last four NBA Finals, were dragged to a first-round Game Six by the eighth-seeded Los Angeles Clippers, a team that has no household names but a ton of heart.
And despite the Clippers' best efforts, they were not able to stop Golden State forward Kevin Durant, who went off for 50 points in the Warriors' 129-110 series-clinching win on Friday night.
There was much buzz about this game. Each player was equally fired up with passion and the intention to win, believing that they could. For Golden State, a win meant a Sunday Game One semi-final match-up with the Houston Rockets; for Los Angeles, a potential chance at taking the series in a Game Seven on Sunday.
With 10 minutes and twenty seconds left in the contest, the Warriors were up 106-83, the game seemingly out of reach. Yet, the Clippers were not daunted by the score, as they ignited to catch up quickly and efficiently. With just six minutes left, Los Angeles forward Danilo Gallinari made a stride across the court for a break-away dunk, putting the Clippers within 17, 112-95.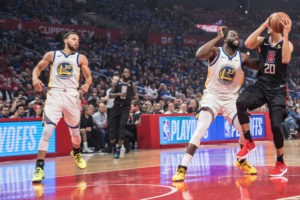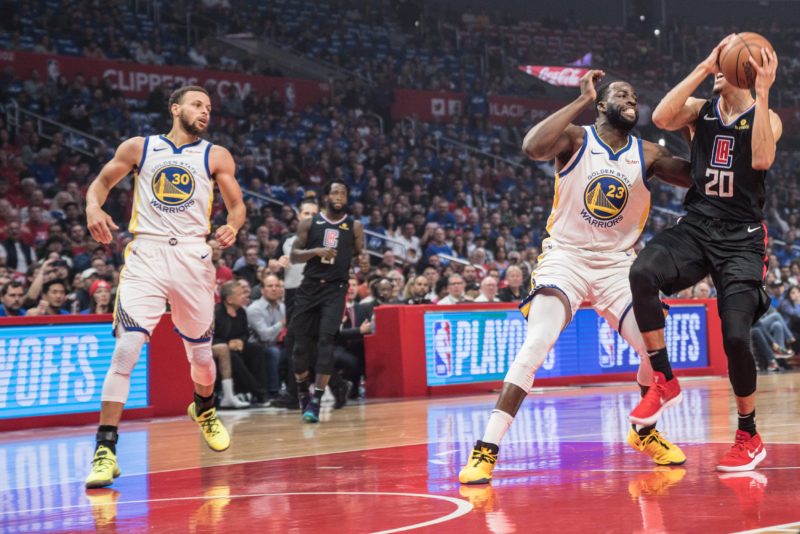 The Clippers went on to score 11 points in a two-minute span; however, the Warriors also scored 11 points, putting them as a 123-106 advantage. As the three-minute mark eclipsed, the crowd realized that the game was essentially out of reach.
In the post-game conference, Los Angeles guard Lou Williams and forward Wilson Chandler talked about Durant's explosive performance. At one point, Chandler got a little heated when talking about Durant. After one reporter continually asked about why the Clippers couldn't stop Durant, Chandler responded by saying, "Could you have done more to stop it?"
Williams followed up after Chandler, saying that the team put up one hell of a fight, but Durant was just in the zone. And Williams couldn't have been more right: Durant scored 38 first-half points, one away from the Warriors' all-time playoff record for points scored in a half (Sleepy Floyd, 39). The Warriors as a team followed suit, as they did not succumb to their usual second-half sleepiness and kept their foot on the pedal the entire game.
The Golden State Warriors will now head back to Oakland for Sunday's semi-final match-up with the No. 4 Houston Rockets, in a heated rematch of last year's Western Conference Finals.
https://www.youtube.com/watch?v=Nk-tOR_simQ&feature=youtu.be