Happy New Years Ball Out readers! 2019 is here, which means another year full of opportunities.

Like many of you, my 2018 was filled with many ups and downs. However, I was able to accomplish a few things for the first time in my life that I'd like to share with you before we get into the thick of things.

In 2018, I became a writer for two different websites: yours truly and lastwordonprofootball.com. I even started my own podcast, 'The Podfathers Podcast'. I covered a professional sporting event for the first time at the StubHub Center when Manchester United faced AC Milan as part of the International Champions Cup.
I also became a sideline reporter for the Fullerton College Football broadcast team and interviewed a series of coaches and players for the website their games streamed on. And last but not least, I got asked to write my very own column here at the Ball Out and share my opinions with you on a regular basis
I hope 2019 has plenty in store for myself and all you readers as well, now on with the program.

1. Chaos in the Steel City

For the first time since 2013 and only the fourth time in Mike Tomlin's tenure, the Pittsburgh Steelers will not be advancing to the playoffs this season. The team finished with a 9-6-1 record which was good enough for second place in the AFC North division.

Tomlin's team got off to a sloppy start and started 1-2-1, tying the Cleveland Browns in the first week of the season. They went on to win six straight games after that and outscored their opponents 197-109 during the stretch. It had looked like the Steelers had returned as one of the frontrunners to make the AFC Championship.

However, the Steelers only won two of their last six games which wasn't enough to out duel the Baltimore Ravens for the AFC North title. They had two disappointing defeats versus the Denver Broncos in Week 12 and the Oakland Raiders in Week 14.

Missing the playoffs was not the only thing that went wrong for the franchise in 2018. For the second straight off-season, the Steelers placed the franchise tag on star running back Le'Veon Bell. It looked like it was going to be the same narrative as the 2017 season when Bell did not show up to training camp and held out until the first week of the season.

Except for this time it felt different. Bell threatened to retire in January if he was given the franchise tag again, but the Steelers proceeded to tag him. Again, Bell did not report to training camp and his holdout eventually lasted the entire season. This became an obvious distraction in the beginning of the season as many of his offensive linemen and other teammates shared their negative opinions on Bell to the media.

The narrative of the back and forth became exhausting as Bell promised he would return to the Steelers during their Week 7 bye but never did. The Steelers actively tried to trade Bell but did not find a deal they felt worthy. And so Bell never touched the field in 2018 and while James Conner did a decent job in filling in, the Steelers offense was not the same.

It did not stop there for the Steelers drama filled 2018. During the final game of the season, Antonio Brown was left inactive in a must-win game for Pittsburgh. The team had announced it was injury related but reports came out the following Monday that Brown had a troublesome week of practice.

According to Gerry Dulac and Ed Bouchette of the Pittsburgh Post-Gazette, Brown had gotten into a dispute with quarterback Ben Roethlisberger at Wednesday's practice and did not attend practice the rest of the week, including the team meeting Saturday night.

Brown went in street clothes to the Week 17 game and stayed on the sidelines, but left to the locker rooms at halftime. Questions arose on how head coach Mike Tomlin would handle the situation and he addressed the media in his presser on Wednesday. Tomlin had a different story saying Brown expressed discomfort with a lower-body injury and was sent to get an MRI. Brown never went through with the MRI and did not explain to Tomlin why he was a no-show at practices. Brown contacted Tomlin Sunday morning saying he felt good enough to play but Tomlin felt that Brown's lack of communication could not go unpunished.

During Tomlin's presser, however, Brown was in an Instagram live video with ex-Steeler James Harrison saying that the two were set to have an interview later that day sharing Brown's side of the story. The video never came, but it was clear, that Brown and Tomlin were not fans of each other.

In the midst of all this, it is clear that the 'Killer B's' trio may never play on the same team again. Bell is set to be a free agent, Brown has asked to be traded and Roethlisberger has contemplated retirement the past couple of seasons. And for coach Tomlin, who knows if he may have spent his last season with the organization. Missing the playoffs and questionable decisions is one thing but losing control of the locker room is a big no-no. He may have survived Black Monday but he may not survive the length of the off-season.

2. Why Even Bother?
There are only a few things in sports that really grind my gears and in the past week, one of my biggest pet peeves occurred.

On Black Monday, the Arizona Cardinals fired their head coach Steve Wilks after just one season with the team. Now I get that expectations are high for any NFL franchise, but please tell me how well a first-year head coach should do with a rookie starting quarterback, a banged-up offensive line, one serviceable wide receiver (Larry Fitzgerald), and a makeshift linebacking corps?

The Cardinals were LUCKY to win the three games that they did. They finished dead last in points scored, total yards, passing yards, rushing yards and the average time of possession.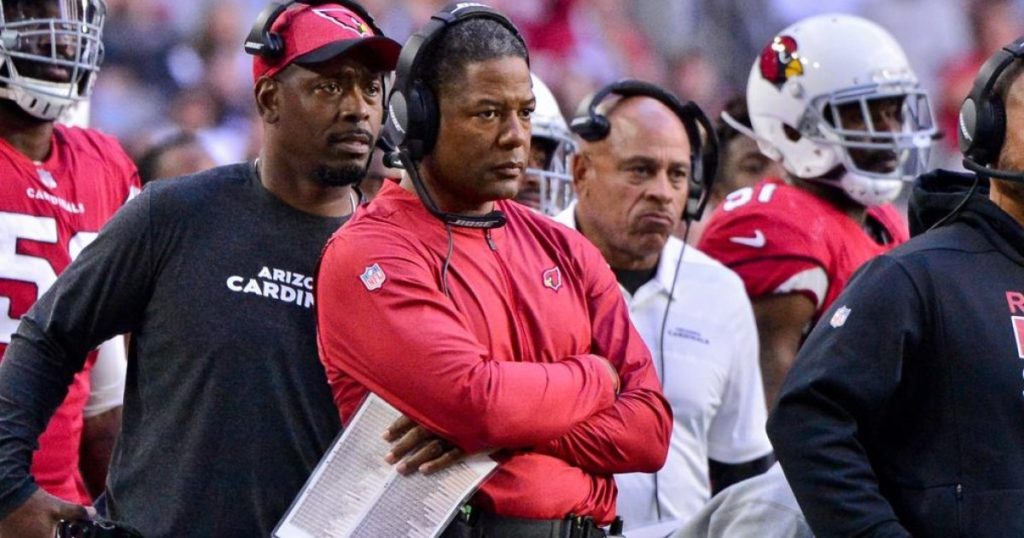 And Wilks firing was not a locker room issue either. Veteran players such as Fitzgerald and Patrick Peterson among others gave their stamp of approval and wished for Wilks to return in 2019.

Yet, Wilks was still fired at season's end which begs the question: Why even bother hiring him in the first place? If you are the owner or general manager, what's the point of hiring a coach to rebuild your team if you are only going to give him one season to turn it around? It just doesn't make sense for your franchise or your players.
And while Wilks was fired, general manager Steve Keim is somewhere worry-free which is a head scratcher as well. Keim did almost nothing to help bolster Wilks' defense which was transitioning from a 3-4 to a 4-3. Keim failed to draft or sign any good offensive linemen to protect their rookie quarterback Josh Rosen and has had a disappointing tenure as a GM.
3. Something for your listening pleasures
As some of you may know, I am a big Hip Hop fan and I must say there were so many great albums and songs that were released in 2018. Many artists experimented with new sounds, new messages in their lyrics and a lot of it was a success.

Some may have already listened to the projects released by some of the bigger names in the industry like Jay-Z, Kanye West and J Cole among others. However, I have compiled a list of albums by artists that hopefully you haven't heard of before and will check out. Hope y'all enjoy!

Redemption – Jay Rock
DiCaprio 2 – J.I.D
Milky Way – Bas
Victory Lap – Nipsey Hussle
There You Have It – Reason
Care For Me – Saba
Royalty – Earthgang
Effected – Cozz
ONEPOINTFIVE – Amine