Michael Johnson is entering his tenth year of the NFL. Drafted by the Bengals in the 3rd round of the 2009 draft he has been a stalwart at DE for the entirety of his career. The legend of Mike's efforts off the field have grown as e has been volunteering since his days as a stand out defensive end since Georgia Tech.  Hailing from Selma, Alabama Mike is proud of the rich history there. He credits his upbringing to his current direction in life.
"I came from a family that was whole. My mother and father were in the home. Seeing my peers lives affected by the lack of strong home structures had a massive effect on me."
With coaches and teachers focusing on him throughout his childhood development he was motivated to dive into community outreach. His impact was recognized with his recent Bengals nomination for NFL Man of the Year. The funds from that prize would be funneled into his community outreach programs. Operating under the MJ93 Fund, he has numerous programs, events, speaking engagements, and fundraisers geared towards community growth and empowerment. Mike takes his platform seriously. "It really starts with one interaction at a time. I know what I represent, and I take it into account with each meeting I have regardless of who it is." Here leadership comes by example. " I want to teach kids how to work hard, stay humble, keeps faith first, and stay optimistic in all situations. It's up to you how you attack each day."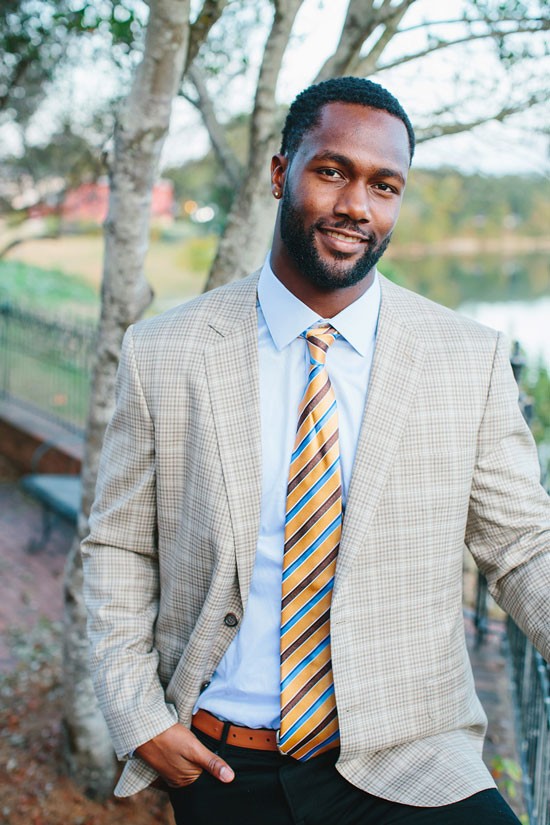 Mike's latest endeavors have specified reaching out to law enforcement, highlighting awareness of recent deaths, and violations of civil rights. He has been conducting meetings with police and the community in Cincinnati. The sessions focus on how to deal with high-pressure situations for both civilians and officers. The focus on instructing youth on how to interact with officers is facilitated by bringing local officers into a safe space to discuss how police think about situations and how they do their job. Creating an environment of positivity and constructive communication is building a stronger community.
"There may be bad apples, and you never know what may happen in that interaction, so abide by a set of rules to put all concerns to rest by being positive. This may help the next person who is going to encounter them. Positive interactions take away the fear. Everyone is scared, "I'm 6'7 280. When I get pulled over, I get nervous as hell because I know it can go left in a heartbeat. I do my best to de-escalate a situation at all times."
"Kap I salute because he got the conversation started. This sparked me into action. The only way to stop these violations is to educate both sides and remove the fear. After we get there, we can attack the bad apples. If an officer has 23 complaints and on the 24th he should not be out there."
MJ is active with kids in 5th to 8th grade. He has kids write a letter to him that encompasses them overcoming some form of obstacle. "This can breed strength in them and let them know there is an opportunity to grow, become better and stronger as they grow in life." The writing programs reward participants with tours of the stadium, locker room, and provides them tickets to the game.
As a Play 360 ambassador Johnson recently added a career fair/workshop to his annual youth camp that targets kids from local colleges and includes guests speakers. "This year I am switching the camp up and getting away from football and focusing on the health of the kids. This year will be a health and fitness expo to reach a broader demographic." The Health Expo will be April 13th and 14th in Selma, Alabama.
Mike's reach has extended to the home with the EveryoneON program. Mike paired up with Connect home USA providing internet access to low-income housing and bridging the digital divide. Pairing with them last fall, "My main thing is to be an agent of positive change. I want everyone to look at themselves and do it as well. Anything that you are doing to make a positive impact you should explore. Each one reach one, and the world will be a better place."
"The key is to recognize who wants to be helped. You can't help those who don't help themselves. I'm trying teach folk how to fish."
"Anywhere I go my main focus is the kids. My heart is for the kids, " MJ has donated to the schools in his hometown, providing uniforms, field trips, and if the team wins state, he gets them rings, or will get them rooms when they are in the playoffs."It means a lot to me to reach out to kids that don't have anybody. To whom much is given much is required. It's a blessing to be in the position to help others and show them that once they make it, its ok for them to help others as well. Cultivate the habit."
"Teammates that have come to my camp have their own outreach programs now. Seeing that lets me know that it's possible, the vision of everyone helping is really possible. Some things you can't put a price on. The feeling of reaching out and helping someone can't be touched. You never know what mind you might spark. Someone you help may help a million. "
"You gotta have a vision, a dream. See yourself where you want to be. See it, and it will manifest itself through your effort every day. It won't happen tomorrow; it'll be a bunch of little things done the right way repeatedly that will lead you to success. It's ok to have your head down for 3-4 years with your head down and in the mud to get to the pot of gold at the end of the journey. We live in an age of instant gratification. Stay positive, and work and good things will happen for you. It's not about your family or where you come from; you can't control that. You control your attitude and your effort. You decide that. I can make it anywhere because I was able to be successful coming from Selma."
Personally, I have focused on my health. I stopped drinking August 12th of last year. My body is stronger and healthier than I felt in college. I will play this game a lot longer than I even thought. I cheated myself and the game by not taking the best care of myself every day. I changed what I eat; I stay away from alcohol. I credit Dennice Johnson, my wife for my success. Before her, I was burning the candle at both ends, and I felt my career coming to an end. Where I am physically and mentally, I feel better than I did when I first got into the league. I thank God for her and the clarity to make a decision, we have another little boy on the way, and I thank God for the things that come.