Jamill Jones, an assistant coach for the men's basketball team at Wake Forest, has been arrested and charged with third-degree assault. The arrest came after Jones turned himself in on Thursday for his connection to the death of a Florida man.
Jones was arraigned Thursday in Queens County Criminal Court. While he was released on his own recognizance, he has a court date scheduled for Oct. 2.
A spokesman for the university stated the following on the matter:
"We have just been made aware of this matter and we are gathering information. We will make a further statement after we learn more about the matter."
A few days ago, Jones and the deceased, Sandor Szabo, were both in New York. Per a report, the two were in a confrontation Sunday morning when Jones punched Szabo in the face. Szabo had knocked on the window of the car Jones was in, thinking it was his Uber. Szabo hit his head on the pavement and lost consciousness, the report stated.
He was admitted to a local hospital in critical condition. Szabo was treated for fractures on the left side of his face, the back of his head, as well as, internal bleeding in his brain. Unfortunately, Szabo was taken off of life support on Tuesday.
Jones' attorney, Alain Massena said his client is cooperating with the police as they further investigate. Massena also released the following in a statement to ESPN:
"It's an unfortunate and tragic incident. Mr. Jones and his family, their deepest condolences go out to the Szabo family. We simply hope that the public gives Mr. Jones an opportunity to litigate this matter in the court and not in the press."
As the investigation continues, it is a possibility Jones' charges will be upgraded from a third-degree assault charge.
Szabo's digital marketing company, What If Media Group, expressed themselves after hearing of his passing:
"It is with a very heavy heart that we announce that after a senseless assault over the weekend in NYC, our dear friend and colleague, Sandor Szabo, has passed away. It is a devastating loss to his family, and to our What If Media Group family.

Sandor was super outgoing, friendly, and an incredibly smart businessman. He was always upbeat, positive, kind and caring. He was fun to be with, interesting, and always interested. He was a really good person.

Sandor was a well-known and well-respected leader in the digital marketing industry. He lived in Boca Raton with his brother, but spent a lot of time in our Fort Lee, NJ office. He was critical in helping our company's recent rapid growth, and was very proud that we were selected as one of the fastest growing companies on the Inc 5000.

Our company has about 25 employees, all of whom are very close; he was part of our family. We are all deeply saddened by this loss. We will remember his bright smile, his positive attitude, his passion for our company (and each of us), his love of fish, fishing, and cooking, and his love of family. His beautiful spirit and his love of life will remain with us. We are going to miss him dearly."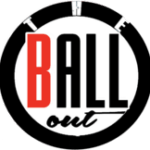 Managing Editor of The Ball Out.