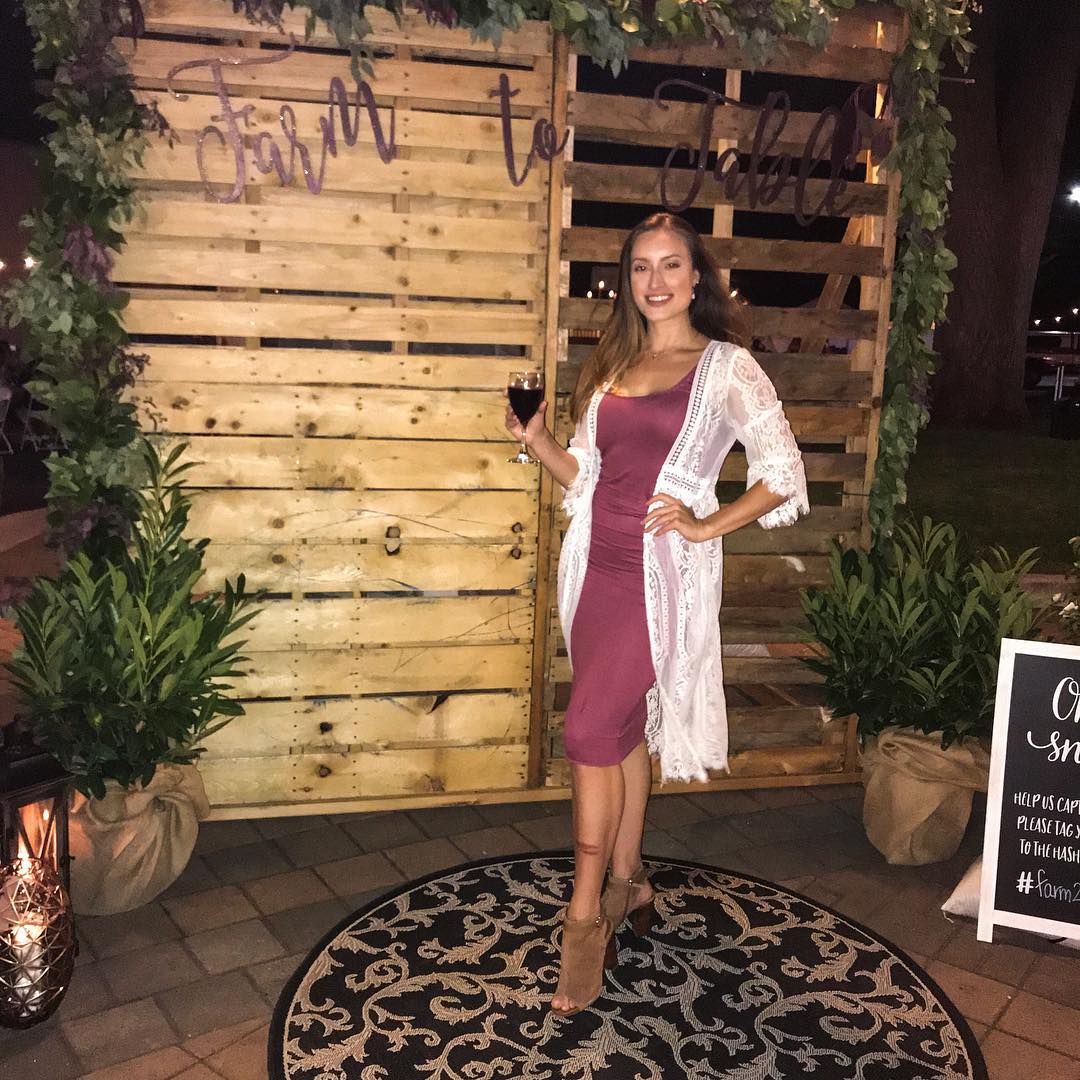 Ridgefield, WA — The City of Ridgefield held their 3rd annual Farm to Table event at the gorgeous Overlook Park in downtown Ridgefield Saturday night. The focus of the event was to bring the community together and celebrate the local farm fresh food. There were handcrafted drinks from a local brewer and seven different wineries.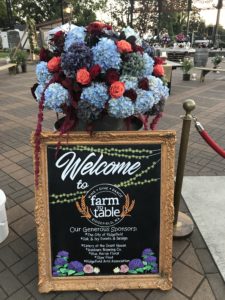 Ridgefield has a small town charm, which makes you feel at home. Walking into the event we were warmly greeted and given a drink token, which could go towards craft beer from Ashtown Brewing or local wine. The drinks, served by The Ridgefield Art Association, came from seven different wineries in the area. Everyone started mingling and getting their drinks and appetizers as music by Justin Sheehy played in the background.
During this time, I had the opportunity to speak with the mayor of Ridgefield, Don Stose. I asked about the farm to table event, and he told me they wanted a small town feel and a family style dinner. He wanted a dinner where people could come together, sitting at long tables, and feel a part of the community. He was very personable and was excited to tell me about the charm of Ridgefield. They reserved seating for 200 people, and with it being sold out, it seems there's promise for growth for future farm to table events.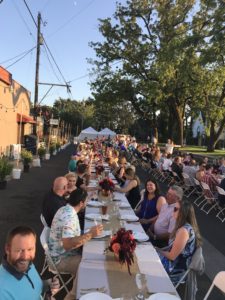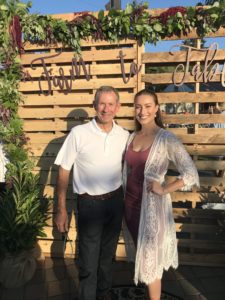 Once everyone was settled into their seats, Mayor Don stayed standing to draw attention to the people who helped put the event together, the local wineries, brewers, and caterers. Telling us that he was looking forward to the dinner to come, which was created by Chef Capers Ogletree.
The dinner started with summer sausage, house made mustards, pickles, and fermented onion. The flavor of the summer sausage made me feel nostalgic for summer nights with my family. I could have just eaten this and stayed happy the entire night, but we still had more amazing food to come.
For the second course, we were served marinated cucumbers, beans, grapes, and shiso with red onion and goat cheese. This salad had a fresh taste and everything in it complimented one another.
Once we were finished with the second entree, spice rubbed hen with a torn bread salad with charred heirloom tomatoes, padron peppers, and herbs were placed on our tables. There was a vegetarian option, which was marinated and smoked tofu.  And again, everything was delicious. The family style seating made it easy to meet new people around you, and the atmosphere was so light and fun.
Dessert was an olive oil cake, summer berries, and fresh cream. I'd have to say that my next birthday cake might have to be made with olive oil because it was THAT good.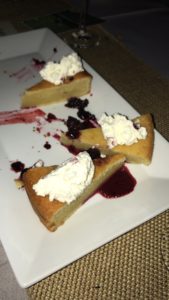 While we were eating dessert, the mayor then came around to thank us all individually for being there. He told us that it's about bringing friends and family together. He loves events like this because it "doesn't matter how large the community gets, we'll always be a close community".
As people started finishing their desserts, they began to head to the dance floor where the live band was playing.
I felt at home the entire night. Everyone was so kind and the decorations were perfect for the setting. Blue Heron Floral created the floral arrangements set throughout, and they were perfect warm summer flowers for the occasion.
This night was about celebrating the community and meeting new friends and neighbors. It was a perfect Saturday evening for dining and dancing, made special by the people of Ridgefield, Washington.