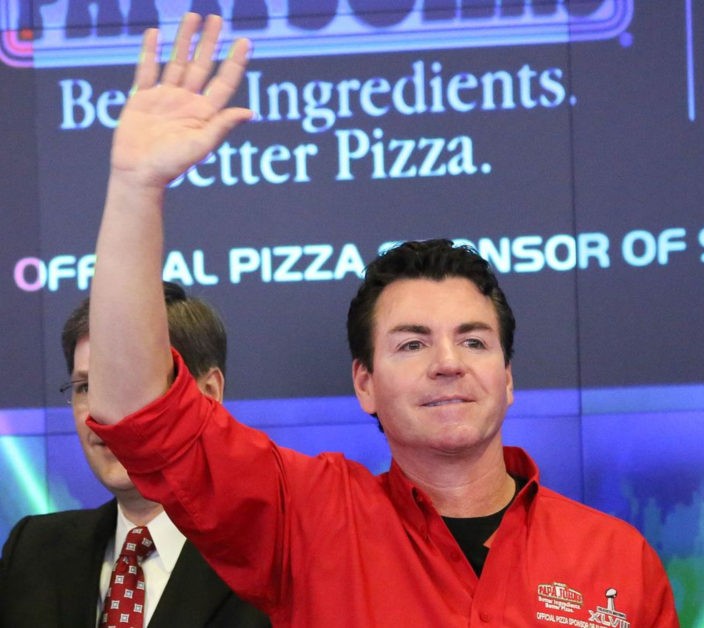 The founder of the popular American pizza chain Papa John's, John Schnatter, is once again in the public hot seat — this time for using the N-word during a conference call in May. Amid the development of news breaking on his actions, Schnatter has since resigned from his position as chairman of the company and from the University of Louisville board of trustees.
The company released the following late Wednesday night:
"Papa John's International, Inc. (NASDAQ: PZZA) today announced that the independent directors of the company have accepted the resignation of John H. Schnatter as Chairman of the Board. Olivia Kirtley acts as the company's Lead Independent Director. Papa John's will appoint a new Chairman of the Board in the coming weeks."
 Louisville's football team plays its home games at Papa John's Cardinal Stadium. J. David Grissom, the chairman of the university, spoke on the latest development in regards to Schnatter:
The full statement from UofL Board of Trustees chairman J. David Grissom about John Schnatter. pic.twitter.com/Sur2D7ISnO

— University of Louisville (@uofl) July 11, 2018
BACK STORY
 The "better ingredients, better pizza, Papa John's" delegate was recently in a political stand-off when he publicly denounced "poor leadership" from the NFL in response to players taking a knee during the national anthem and blamed declining pizza sales on the protests, igniting outrage from fans.
Papa John's was a longtime pizza sponsor for the NFL, until earlier this year when the partnership ended.
Schnatter was stripped away from his CEO title in January following backlash, but was still the chairman at the time.
Following public backlash, Papa John's executives worked alongside with marketing agency Laundry Service in a role-playing exercise to determine whether Schnatter would avoid making any further intolerant rants.
In May, Schnatter was asked during the call whether he'd distance himself from racist groups online. His response had such an unfavorable impact that the owner of Laundry Service, Casey Wasserman, terminated the company's contract with the pizza chain once he was made aware of Schnatter's comments.
"Colonel Sanders called blacks n—–s," said responding to the question in the role-play phone call.
According to Forbes, Schnatter also reflected to his early life in Indiana where he claimed people dragged African Americans from trucks until they died. While he may have been trying to convey his antipathy to racism, it is reported individuals on the call found his remarks to be offensive.
Since news broke of Schnatter's failed role-play performance, he issued a public apology.
"News reports attributing the use of inappropriate and hurtful language to me during a media training session regarding race are true. Regardless of the context, I apologize. Simply stated, racism has no place in our society."
As of Wednesday, Papa John's stocks declined 4.8%.