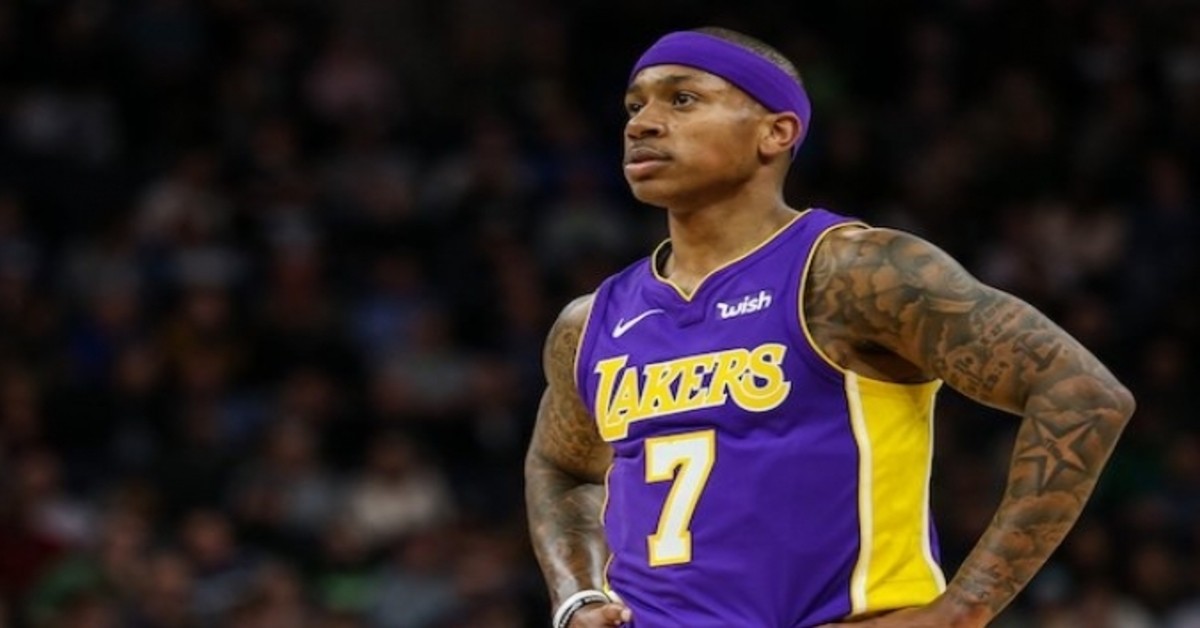 By Noah Alvarez
On Thursday, July 12, free agent point guard Isaiah Thomas signed a one-year deal for the veteran's minimum with the Denver Nuggets, per Adrian Wojnarowski. The deal is to be estimated at roughly $2.2 million.
Thomas started the 2017-18 season as a member of the Cleveland Cavaliers before he was traded to the Los Angeles Lakers in early February. Thomas finished the season averaging only 15.2 points per game and shot only 37% from the field, including a 29% mark from beyond the three point line.
This deal comes only 13 months after Thomas finished fifth in MVP voting after a career season with the Boston Celtics in 2016-17. However, a devastating hip injury kept Thomas out for the 2017 Eastern Conference Finals and much of the 2017-18 season.
In the off-season of 2017, Thomas was traded alongside Jae Crowder and Ante Zizic to Cleveland in exchange for point guard Kyrie Irving. The trade was viewed as a favorable trade for the Cavaliers, but both Thomas and Crowder did not fit playing alongside LeBron James. Thomas only played 15 games for the Cavaliers, but shot poorly from the field and was a complete liability on defense.
As a member of the Lakers, Thomas played 17 games and came off the bench serving as the team's sixth man. He shot 7 percent better (25% in Cleveland, 32% in Los Angeles) from beyond the arc and averaged 1.2 more points per game as he seemed to fit nicely with the young Lakers core. Thomas appeared to enjoy playing with the Lakers organization but after the team signed James and point guard Rajon Rondo this off-season, it was clear that Thomas would not return to the purple and gold.
During the 2016-17 season, Thomas made statements such as "get the Brink trucks ready" as he looked to sign a max contract deal this off-season. The $2.2 million deal is far short of what he expected but the signing is a good deal for both parties.
The Nuggets get a motivated veteran point guard, who has served a sixth man and has had a lot of fourth quarter success, to help a young and talented set of guards. The guard tandem of Jamal Murray and Gary Harris emerged as one of the better young guard duos in the league.
On the flipside, Thomas reunites with his former coach Mike Malone (he was the coach when Thomas was drafted by the Sacramento Kings) and goes to a team where he is not expected to be the no. 1 scorer right away.
If Thomas proves this upcoming season that he can be an efficient elite-level scorer again and stays healthy for the entirety of a season, he may just earn himself a max contract, or something close to it, next off-season.