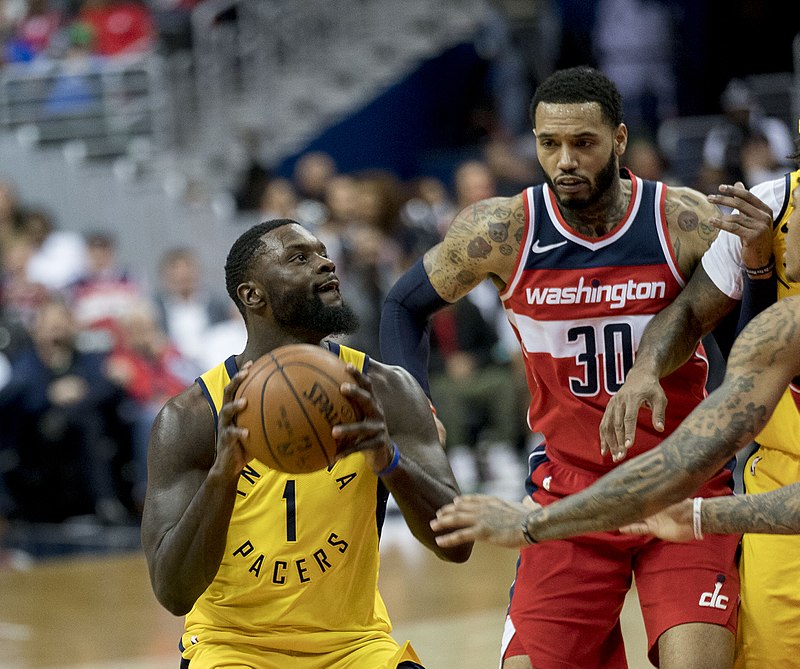 Good afternoon, and welcome to The Ball Out's "NBA Monday Marathon", where we share some of the most important basketball news of the day.
1) INDIANA AND LANCE STEPHENSON PART WAYS
Earlier in the day, the Indiana Pacers decided not to pick up the team option on Lance Stephenson's contract for the 2018-19 season. The move gives the Pacers financial flexibility to go after two of their primary targets: Tyreke Evans of the Memphis Grizzlies and Will Barton of the Denver Nuggets.
"This was a very difficult decision, but as free agency begins on July 1, we want to have flexibility so that we can prepare for all of our available options," Pacers president of basketball operations Kevin Pritchard said Monday.
While Stephenson has been a fan favorite during his multiple stints with the Pacers, Indiana saw an opportunity to further improve the team by adding pieces that will complement their franchise star, Victor Oladipo. This also saves the Pacers $4.3 million, which they can use as a sweetener for both Evans and Barton.
Though the team has not ruled out re-signing Stephenson after they address their other priorities, Stephenson might be best suited to go elsewhere. Cutting Stephenson, in a way, shows that they don't view him as a viable option going forward. As the same time, Stephenson hasn't been as effective in his opportunities elsewhere (8.2 PPG in 142 combined games with Charlotte, Los Angeles Clippers, Memphis, Minnesota and New Orleans) as he has been with the team that drafted him and made him a scrappy homegrown favorite.
Whether Stephenson tries his luck on another team where his stingy defense will pay dividends will remain to be seen, but at the young age of 27, he still has plenty of ball left in him.
2) NBA RAISES OWNERS' DEBT LIMIT TO $325 MILLION
With the anticipated rise of the luxury tax for the 2018-19 season, NBA owners received a bit of a reprieve over the weekend.
On Friday, the league's Board of Governors unanimously approved the debt limit for teams to $325 million, a $75 million increase from last season. This is a welcome breath of relief for owners, as the luxury tax is projected to be at about $120 million for the upcoming 2018-19 season.
What does this mean? For teams that are cash strapped, this gives them some wiggle room in regards to the ever-increasing payroll (ex: Oklahoma City Thunder) and still remain financially viable. Since the value of the league as a whole has increased since the last time the debt was raised (2014), this gave the Board of Governors the leverage needed with their partner banks to be able to increase the overall limit.