Los Angeles, CA — For the past four years, the Los Angeles Dodgers Foundation (LADF) has hosted a Blue Diamond Gala to support children within the community. Last night the event took place with a live performance from John Legend who has won multiple awards and is platinum-selling singer-songwriter.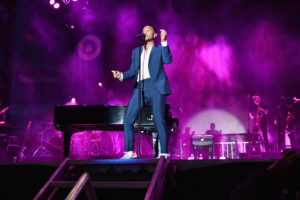 The Gala takes place to raise money in order to support cornerstone programs in Sports + Recreation, Education + Literacy and Health + Wellness, that will benefit children and families in need throughout the greater Los Angeles region.
This year, the foundation raised more than $2.2 million which will go toward expanding Dodgers Dreamfields and Dodger RBI (Reviving Baseball in Inner Cities).
Monday evening, comedians Arsenio Hall and George Lopez, emceed the event in front of 1,700 individuals including members of the Los Angeles Dodgers ownership, Mark Walter, Earvin "Magic" Johnson, Todd Boehly, Robert "Bobby" Patton, Jr., and Peter Guber.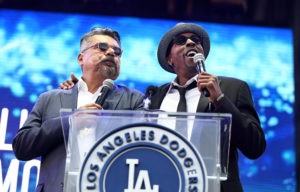 Other celebrities in attendance included Chrissy Teigen, Terry Crews, Josh Henderson, Carrie Ann Inaba, Greg Louganis, Loni Love, and Tito Ortiz to name a few.
The night was also filled with interviews from various players for the Dodgers and other celebrities, who expressed not only their excitement of hearing Legend perform live, but the "importance of supporting" this foundation, being "an outlet for kids," and most importantly, life is "more than just baseball."
https://ladodgers.sharefile.com/share/view/s2ad0bd329ef4f1c8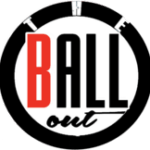 Managing Editor of The Ball Out.