From the heart of Guatemala City, I found myself ascending to an unforgettable culinary journey at Restaurante Giratorio. Known as the only revolving restaurant in the city and Central America, it offers a unique dining experience that combines excellent gastronomy with striking views of the urban skyline.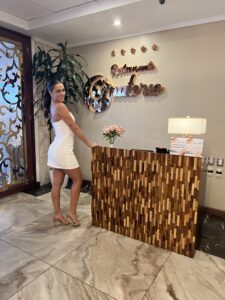 Restaurante Giratorio's New Menu, Same Spectacular Experience
My first visit to Restaurante Giratorio last year was a delightful surprise, and this time was no different. This month, they've introduced a new menu that continues to showcase their commitment to quality and innovation in every dish.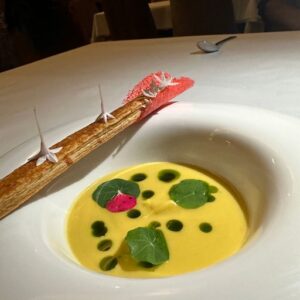 The menu options are diverse, catering to different tastes and dietary preferences. From refreshing soups and salads like the Prosciutto to mouthwatering main courses, there's something for everyone. Not to mention their array of cold (Strawberry twist) and hot beverages, and of course, the irresistible desserts.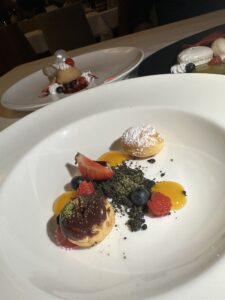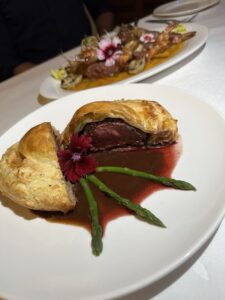 A Taste of Tradition and Innovation
Their new menu reflects a perfect blend of tradition and innovation. It features classic Guatemalan flavors infused with modern culinary techniques. The result? Dishes that are familiar yet exciting, comforting yet surprising. Each dish is carefully crafted, showcasing the freshest local ingredients and the chef's mastery in creating flavors that delight and satisfy.
Dining with a View
But the food is just half of the story. What sets Restaurante Giratorio apart is its unique location. As the restaurant revolves, you're treated to a 360-degree view of Guatemala City. This allows for a dining experience like no other, where the changing scenery complements the culinary journey. Whether you visit during the day or at night, the view at this restaurant is nothing short of spectacular.
Conclusion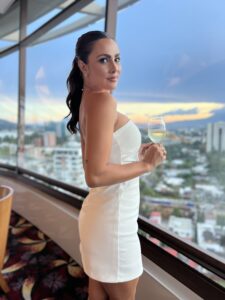 In conclusion, Restaurante Giratorio offers a dining experience that goes beyond food. It's about celebrating the beauty of Guatemala City, the creativity in their culinary offerings, and the joy of sharing good food with good company. So if you find yourself in this vibrant city, make sure to reserve a table. Trust me, your taste buds and your eyes will thank you.