Los Angeles, CA — Saturday night, I was blessed with the opportunity to cover the Fear movie red carpet premiere. The film was directed by Deon Taylor, starring Joseph Sikora, Andrew Bachelor, and T.I. The Fear movie gives its viewers chills and keeps them on their toes. Also, what viewers may not know it was filmed at a haunted property in Northern California!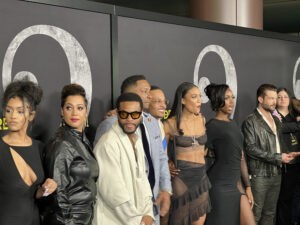 When I arrived at the Directors Guild of America, the black carpet was laid out, lights everywhere, and media in their places for the stars to arrive. We could hear the fans cheering from outside of the building as the actors, influencers, artists, and athletes began to arrive. The energy each star brought with them was amazing as they graciously walked the carpet in their eye-catching fashion.
The Fear movie premiere was star-studded
I had the pleasure of interviewing some of my favorite celebs such as T.I., DaBaby and King Bach. After speaking with a few actors from the film, I can tell how much everyone enjoyed working on this project, the highlights and low points of filming, and what they hope the audience will take from the film.
"We filmed in one of the most challenging times," shared Ruby Modine on her experience filming "Fear". "Coronavirus just began and although it was a scary time in our lives, I was able to create this film with such amazing, creative people."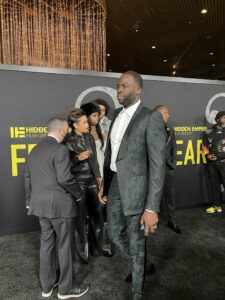 Another star I was able to speak with was Joseph Sikora. I asked him what his biggest fear was considering the name of the movie. I was anticipating him to say something like spiders or heights — but instead he gave me a powerful response.
"My biggest fear is letting people down," answered Sikora.
"Fear" is a psychological thriller that will have you on the edge of your seat. In fact, it is a MUST SEE! Some of the most elite stars in Hollywood — specifically in the black community — came out to support this film.
Be sure to check it out on January 27! I had such an amazing night balling out to cover for the Ball Out! For more of our red carpet coverage and movie reviews, make sure to visit our Movies section.