New York City, NY — The past few days made for an unforgettable weekend in the life of a Ball Out host! For the past few weeks, we've highlighted all the amazing artists performing this year at the VMAs, prestigious award winners, and fan favorites returning to the stage like Snoop Dogg and Eminem — finally, THE weekend of the year was here.
From the moment I boarded the plane, the excitement continued to bubble up inside of me. Even despite having a layover in Chicago, I was excited because it's a city I've never been to but now I can say I have (I know, it was just the airport.. but still!) However, I swear I could feel my heart smiling once I arrived in New York.
While the VMAs weren't until Sunday, taking in the sights of the weekend was underway, and staying at a luxurious hotel was the best place to start in terms of a celebrity-filled weekend.
Hyatt Centric Wall Street New York
As I walked into the lobby I was greeted by the unique decor. In fact, the first thing I noticed was the ambient lighting with hues of red and blue lights illuminating the grand staircase. The furniture was sleek and modern – the colors complimenting the theme of a hip and stylish hotel. However little did I know the best was yet to come.
Walking into my suite, I was in awe. Not only was there a vast living area with big windows with a beautiful view of the city, but a stunning bathroom donning an amazing vanity — my favorite part of the room — and a HUGE bathtub.
After a long day of travel, The Hyatt had the softest bed to fall asleep and rest before more adventuring in the city.
Dining at City Winery New York
On Saturday I dined at  City Winery New York City at Pier 57 for dinner. Upon my arrival, I knew I would be in for a treat seeing the view of the water and being greeted by a City Winery's lovely hosts. As they walked me to my table, I took in the restaurant environment which was absolutely gorgeous with barrels of wood as decor, as well as a variety of wine bottles. The best way to describe the decor was a Tuscan winery with a modern twist.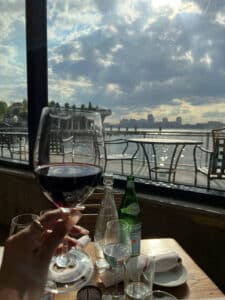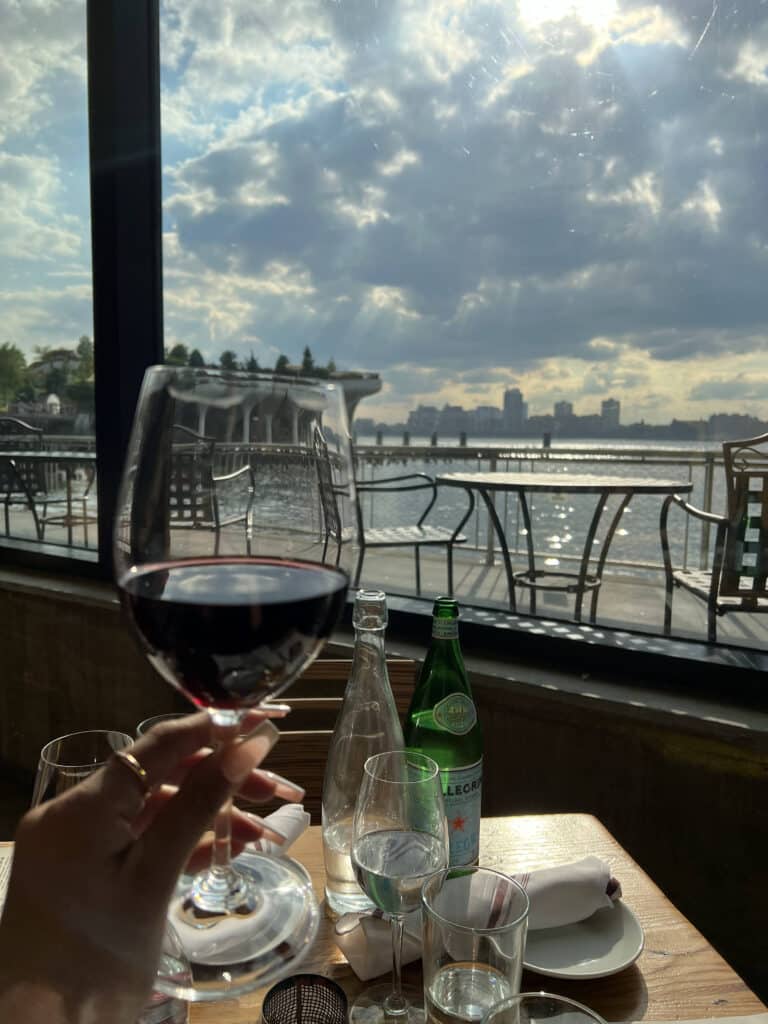 Gazing out at the Hudson River, I enjoyed a glass of delicious Red Blend which had notes of plum and blackberry, before my appetizer of melted feta with pita bread. I'm Albanian and we love our bread and cheese, so I felt right at home. It was delicious!
I paired my glass of wine with the Hanger Steak — sliced and grilled to perfection— along with a bed of smoked tomato sauce, corn, onions, and fingerling potatoes on top.
Even though I was stuffed with the main course and appetizer, I couldn't leave this fantastic restaurant without indulging in dessert. I enjoyed what City Winery calls "Jack's Cookie Skillet": A warm cookie under a scoop of Oreo-soaked ice cream.
City Winery was incredible from the service, ambiance, and food. After dinner, I decided to walk right out from the winery to the piers and take in the views.
VMAs Black Carpet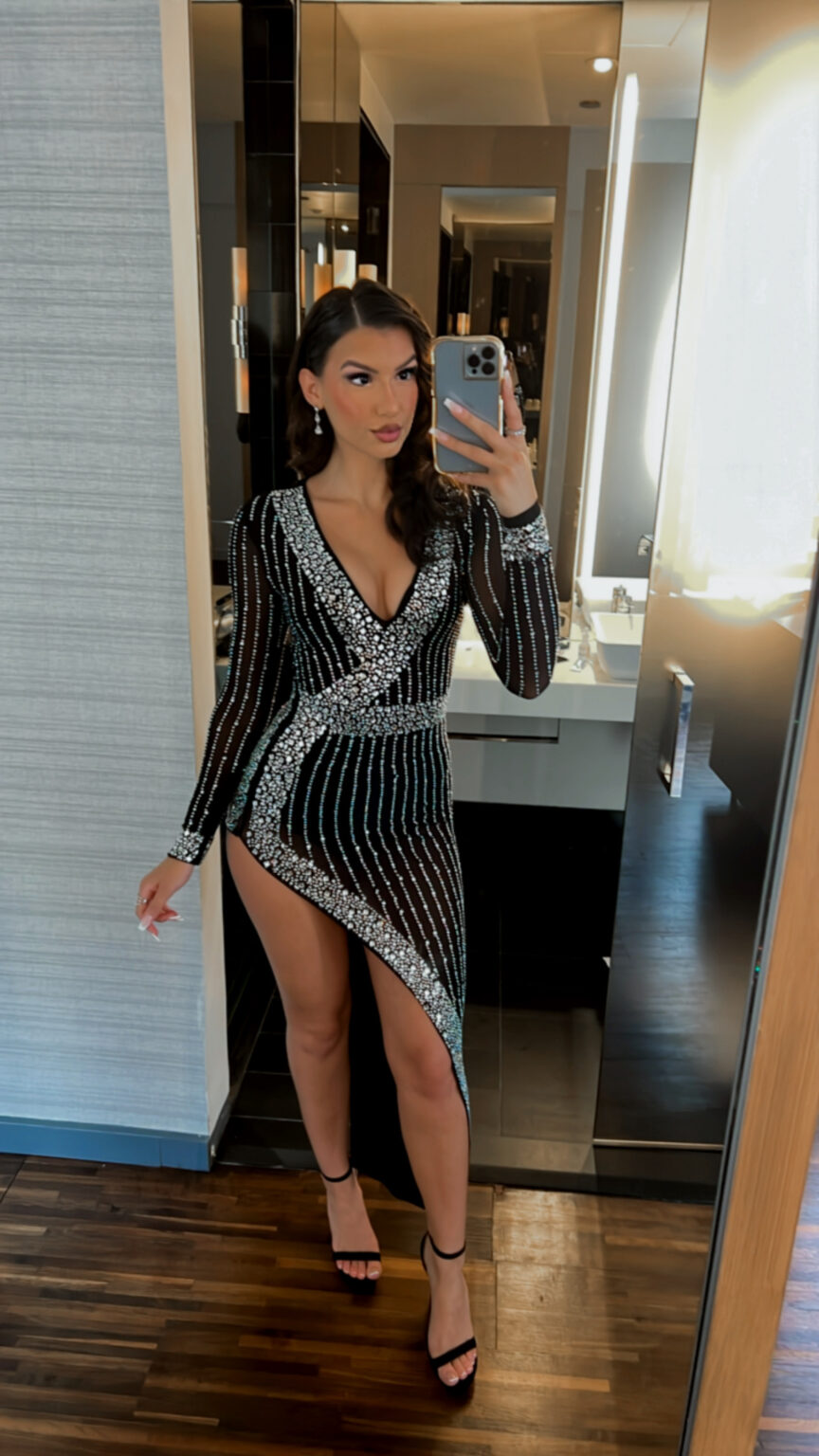 When Sunday morning came, I jumped out of bed because FINALLY, the big day was here: covering the VMAs! After enjoying a light breakfast at Starbucks and getting dressed for the red carpet, I was out the door and headed to Times Square to catch the media shuttle to the  Prudential Center in New Jersey.
Yes, typically award shoes are known for red carpets, yet this year MTV went with a black carpet for the artist and celebrities to walk down.
There were lights everywhere, an amazing stage, the audience screaming as celebrities appeared and all press members lined up with their spots along the carpet.
As the stars graced the carpet before walking into the Prudential Center, I spoke with Justina Valentine, Irv Gotti, Betty Who, and Latto! to name a few stars who shared their excitement for the evening. Others in attendance included Snoop Dogg, DJ Khalid, Tate Mcrae, Chloe Bailey, and Lil' Nas X.
Being separated from the fans, as a media member I was able to witness an epic moment where DJ Khalid was giving Latto her props and congratulating her on her success. It was a real and authentic moment and thankful I was able to capture it.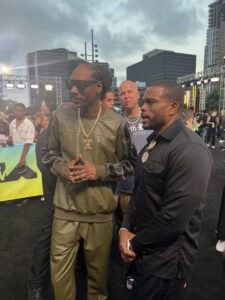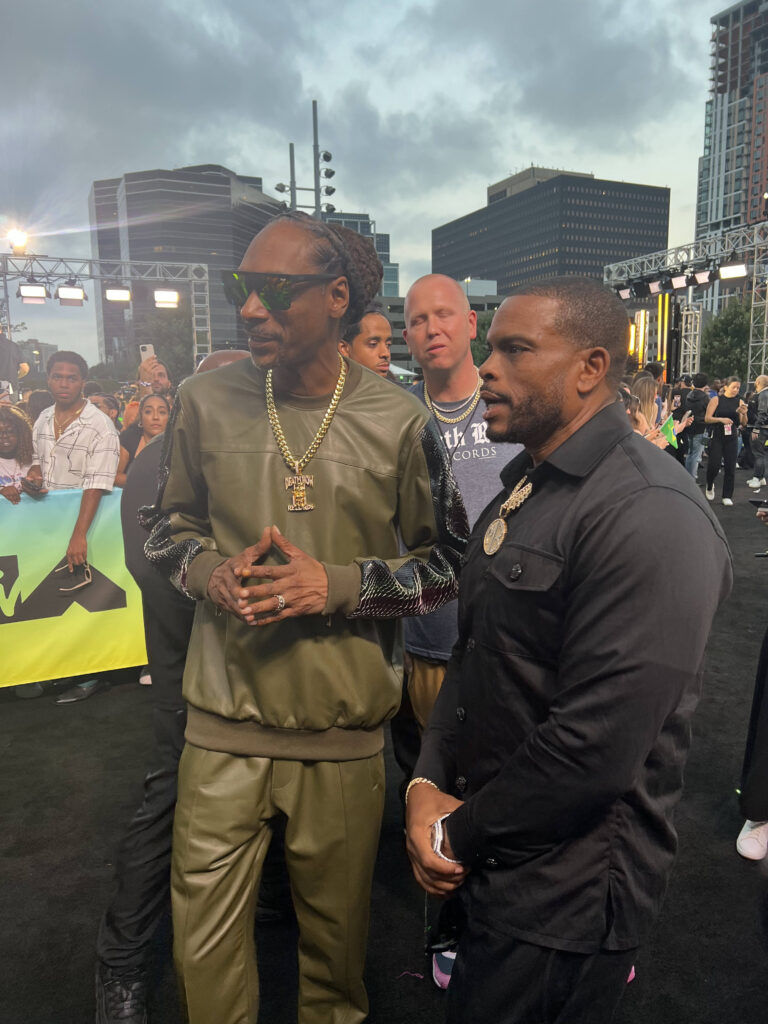 The area was buzzing with joy, but it was everyone's stunning outfits that made the most noise. From bright colors, sparkles, Lil' Nas X's big black hat, tonight was definitely filled with everyone expressing themselves through fashion.
Everyone slayed their outfits and now it was time to enjoy their performances and find out who would be leaving with a Moon Trophy tonight.
2022 MTV Video Music Awards Recap
One of my favorite moments of the VMAs was definitely Nicki Minaj's performance! The Hip-Hop queen did a few of my favorite classics: Super Bass, Moment for Life, Monster, and Anaconda.
The entire arena was hyped for the queen of rap! She did her thing and it was so cool to watch her live in action. Not only did she perform, but she was honored as this year's Video Vanguard Award winner.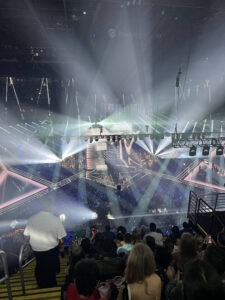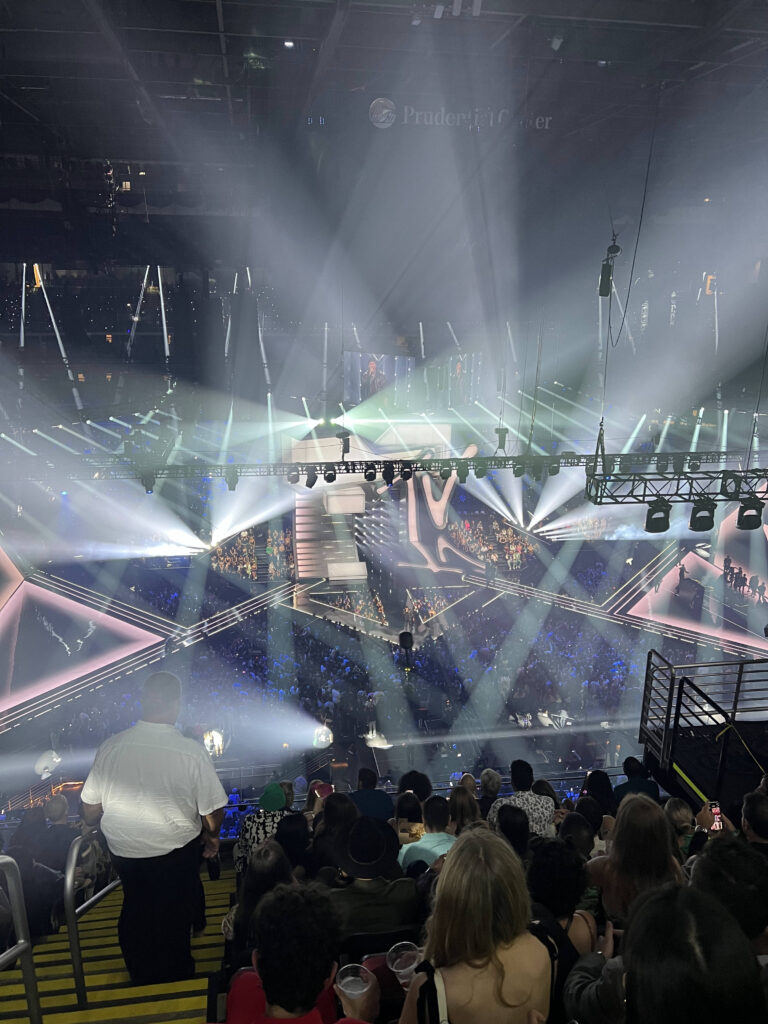 Another highlight of mine was watching Eminem and Snoop Dogg grace the stage for the first time in over a decade! The duo performed their new song "From the D 2 to the LBC". I must say, what a great treat for my hip-hop heart!
The Prudential Center remained loud with each performance giving fans what they wanted. Lizzo took the stage to accept her award and clapped back at the haters who have been negatively speaking on her. The "About Damn Time" artist let it be known she wasn't going to retaliate though because as Lizzo said, "she's winning!"
While the performances were top tier, finding out the winners of each category always brought a lot of heightened anticipation. My favorite wins of the night were Taylor Swift winning Video of the Year for "All Too Well", Bad Bunny winning Artist of the Year, — I mean… duh! He has taken over the game — and last but not least, the Best Hip-Hop song going to Nicki Minaj and Lil Baby for "Do We Have a Problem".
All of the winners and even the nominees deserved every minute of their success tonight. It was so cool to be a part of music history tonight and attend another iconic VMA's show.