Taormina, Sicily, South Italy — From the moment I was invited to Taormina Film Festival (TFF), I felt excitement rushing through my body. Having an opportunity to be part of the red carpet, gala dinner, beach parties, and watch movies that are still unavailable to the public was definitely impacting my excitement.
Staying at Hotel Ariston
Before heading to the film festival, I checked into the beautiful Hotel Ariston, where I was hosted for my trip. The room was cozy and the perfect place to lay my head each night after a day of wonderful activities. What I loved the most was the breathtaking view from the balcony overlooking the sea. I could hear the birds singing, see over the tops of the trees and take in a beautiful scene. The comfort of the bed, quietness, and view made my hotel stay that much more enjoyable.
History of Taormina Film Festival
The first Taormina Film Festival was in 1955, and each year they would host prospective movies, and some of them would actually end up becoming the most-watched movies for the following years. Throughout the history of film production, Taormina Film Festival was a steppingstone for many actors, like Al Pacino, Tom Cruise, Matt Dillon, Marlon Brando, Liam Neeson, and Robert Redford. But TFF did not stop there; it was the starting place for famous movie directors like Francis Ford Coppola, Martin Scorsese, David Lean, Peter Weir, and others.
This year, the 68th Taormina Film Festival had a special spice to it.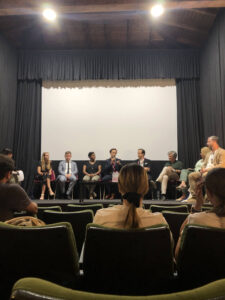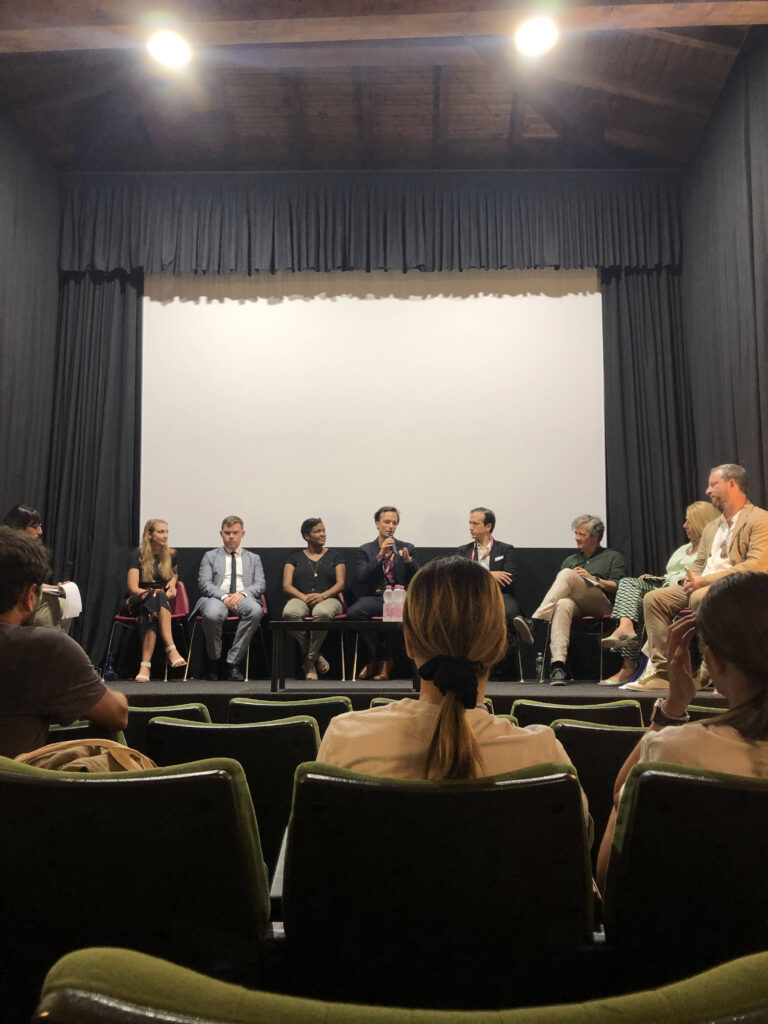 It was the 50th anniversary of The Godfather movie and the director of that movie, a person of high status in Italy and worldwide director Francis Ford Coppola, was there! It was amazing to realize I, too, was right there with many already famous and successful actors and directors, and also upcoming ones. On Sunday, the first day of the film festival, I enjoyed a fantastic dinner with Francis Ford Coppola at the opening ceremony.
Being part of this experience was not just seeing these fantastic artists up close; it was the possibility to meet them in their own way. I had an opportunity to watch their movies with them and later asked them questions about their experiences. In addition, I had a chance to hear questions from many famous Italian journalists and critics who were right there, questioning, criticizing, and complementing those actors and directors in such a way that I had not seen anything like that before.
Meeting directors
Being in that environment, I definitely now have a different feeling about film production. One of the great experiences was how I got to know two brothers, Matthew and Scott Gentile.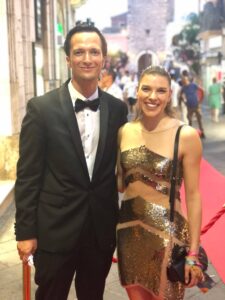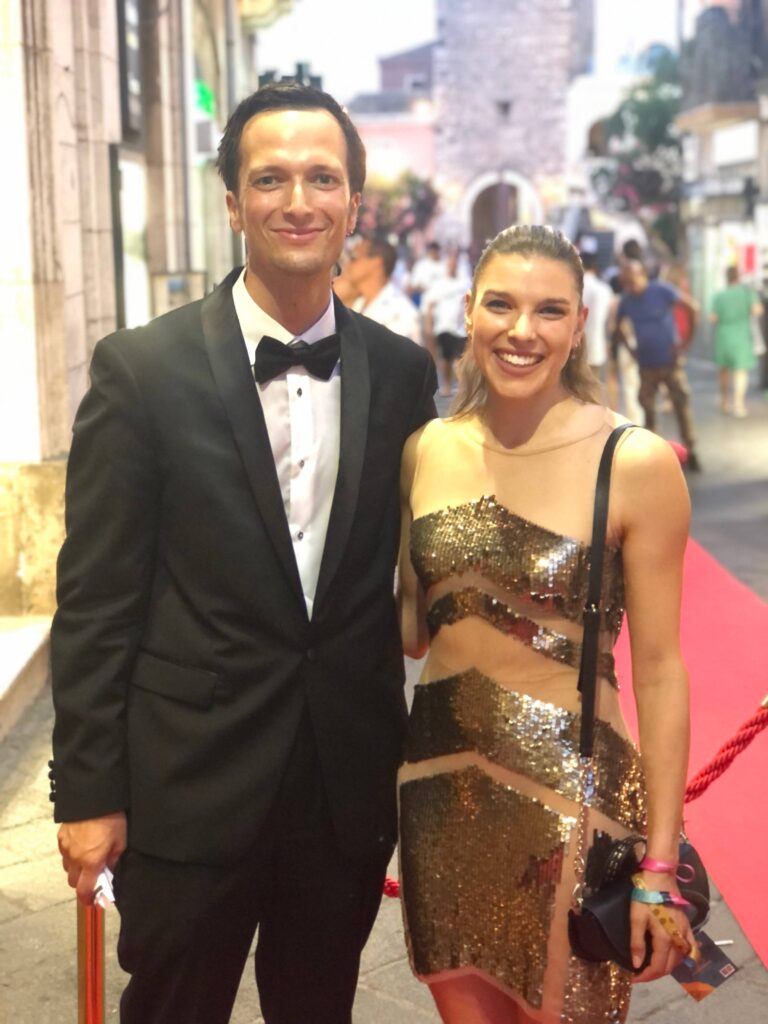 It was a beautiful evening on the first night of the Taormina Film Festival Gala dinner. Matthew and Scott approached me to take pictures of them, and we talked briefly. The next day I watched a movie produced by Universal Studios, one of Hollywood's most famous production houses. It was right there when I thought nothing else could surprise me anymore during these exciting days at the Festival when I realized that Matthew Gentile, the person who asked me to take a picture of him and his brother, was actually a movie director.
On day two of TFF, I started my day off watching "American Murderer." Little did I know the night before, that was the movie Matthew had directed. "American Murderer" will be played worldwide on all online streaming platforms sometime in the fall of 2022 — you have to go watch this true-crime drama film.
This was just one of the many other great experiences that I witnessed and learned how beautiful filmmaking's background is.
Busy yet enjoyable days
Each day, my schedule was jammed packed with exciting programs. I would spend my mornings watching movies like "American Murderers," "A Breath of Fresh Air," and My Shadows are Yours." In the afternoons, I attended press conferences discussing the various movies or explored the city, while in the evenings, I would attend red carpets and special dinners.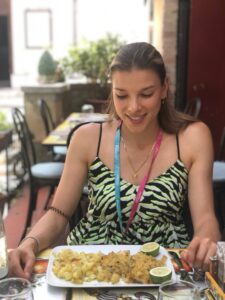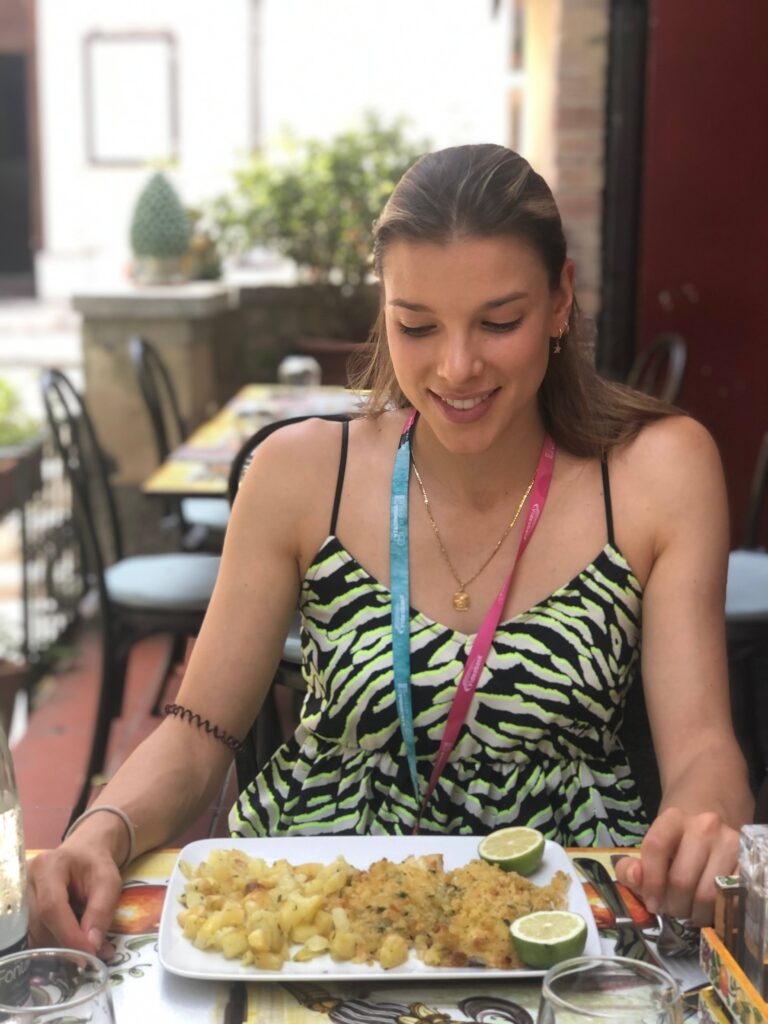 Taormina is a beautiful city on the coast of the Mediterranean Sea, and since it is a town with rich historical background, this film festival was even more impressive. To be honest, the past four days were like some sort of a short movie for me, with their emotions and energy surrounding me at every step I made.
Taormina is like a mix of coziness, relaxation, and the vibes that only the Italian seaside cities can give you. The town's main street is full of old stone houses, small shops that sell typical Sicilian food, and a view of the beautiful Etna volcano, which was smoking every day as it is still active.
Final thoughts
As the Festival was coming to an end, I knew that this was an opportunity of a lifetime. Every moment of my stay, I tried to absorb every moment I was present. I learned how this event was remarkable and how many special people were part of this.
On my last morning of the Festival, I packed my stuff and headed out to walk t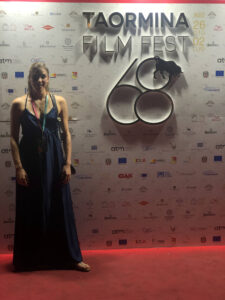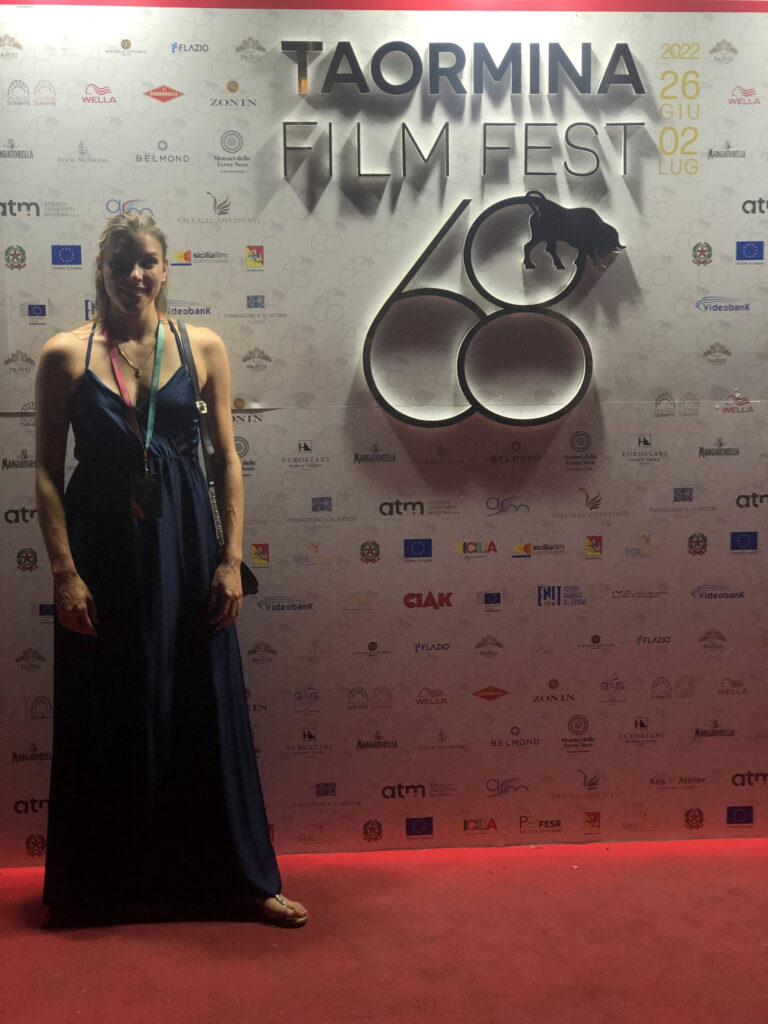 through Taormina's old town streets. I met a couple of Film Festival directors while on that walk, and as we spent many days together, we exchanged our goodbyes and farewells. I have bought myself a famous Sicilian "ice cream" called Granita (it's a refreshing sweet (similar to ice cream but lighter) and enjoyed the vibes of the Film Festival and Taormina that were together making a beautiful mix of emotions on my last morning.
As I climbed into the clouds (onto the airplane), I had my final look at Sicily and Taormina. I was grateful and fulfilled that I was able to be a part of such an amazing event, surrounded by fantastic people. Attending the 68th Taormina Film Festival was a once-in-a-lifetime opportunity.
Trust me: you need to add this film festival to your bucket list of events to attend. You won't be disappointed with the views of the city, exceptional hotel stay, exquisite food, private screenings of upcoming movies, and memories that will last you a lifetime.