Update as of April 14
James has been denied bail at his initial court appearance. The 62-year-old didn't enter a plea on charges of violating a law that prohibits terrorist and violent attacks against mass transportation.
"The defendant committed a premeditated mass shooting on the New York City subway system and then fled the scene, with a stockpile of ammunition and other dangerous items stowed in his storage unit," stated Breon Peace, US attorney for the Eastern District of New York. "The defendant presents a severe and ongoing danger to the community, as well as a serious risk of flight, that no set of release conditions can mitigate.
On the opposing side, Mia Eisner-Grynberg, an attorney for James, stated her client should be judged already without a fair trial.
"We are all still learning about what happened on that train," Eisner-Grynberg said. "What we do know is this: Yesterday, Mr. James saw his photograph on the news. He called Crime Stoppers to help. He told them where he was. Initial press and police reports in cases like this one are often inaccurate. Mr. James is entitled to a fair trial, and we will ensure that he receives one."
Update as of April 13
The New York Police Department arrested James today for his alleged involvement with the shooting in Brooklyn yesterday. James was initial a person of interest before being upgraded to a suspect in the case.
If he is convicted — he's being charged federally on a terrorism offense — prosecutors say he could face up to life in prison. He is also being charged with other violent attacks against mass transportation systems.
"We got him, we got him," Mayor Eric Adams announced today.
Per the Associated Press, James called the police and gave them his location to be arrested. Crimestopper tips also spotted him but by the time authorities reached the McDonald's he was at, he was gone.
Update as of 7:20 p.m. ET on April 12
BREAKING: NYPD Commissioner Keechant L. Sewell says authorities "have a person of interest" in Brooklyn subway shooting investigation. https://t.co/TYLm3iVtEv pic.twitter.com/MimxVsHRL2

— ABC News (@ABC) April 12, 2022
A person of interest has been identified as Frank James. There currently is a $50,000 reward for information that leads to finding him.
Original story
This morning around 8:30 am ET, a shooting took place in Brooklyn at Sunset Park. At the time of this report, the shooting has left 16 people hospitalized including five in critical condition. In addition, 10 people have gunshot wounds.
"My subway door opened into calamity. It was smoke and blood and people screaming," stated eyewitness Sam Carcamo to radio station 1010 WINS.
Very dramatic video from the incident as the subway arrived at 36th St Sunset Park in Brooklyn. #brooklyn #shooting #nyc pic.twitter.com/5cOdeYPIb1

— Kristoffer Kumm (@Kristofferkumm) April 12, 2022
Local authorities are still looking for the suspect and schools in the area have been placed in a "shelter in place" order. At this moment, it is unclear the motive behind the rush-hour shooting.
"This individual is still on the loose. This person is dangerous," shared Gov. Kathy Hochul at a news conference. "This is an active shooter situation right now in the city of New York."
Per a report by the Associated Press, the suspect was last seen wearing a gas mask and a green construction vest. Prior to opening fire on the crowd on the subway, the suspect threw a smoke canister into the train car. According to police, the gunman fired 33 shots from their .380 caliber handgun.
Furthermore, investigators have recovered the gun — which was not stolen according to police — as well as three extended magazines, a hatchet, gasoline, four smoke grenades, and a bag of consumer-grade fireworks. Authorities reportedly recovered a credit card and keys to a vehicle located about five miles away from the subway, which is being investigated to see if both belonged to the suspect.
More details are to come as the story develops.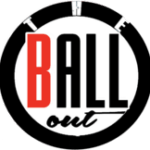 Managing Editor of The Ball Out.