Toronto, Ontario, Canada — With Toronto opening up after months of lockdown, this first Toronto Kid's Fashion Week back after being delayed wasn't one to miss. The event started with a wonderful reception filled with joy and excitement. Even better, there were lots of great food and drinks to go around. So many people were excited to see all the newest and greatest in Toronto's kid's fashion.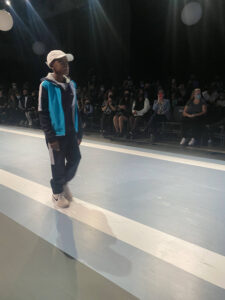 The show started off with a great video presentation followed by a wonderful fashion and dance number. The first designer was a girl's dress wear, and let me tell you those outfits could easily be global! They were red carpet looks for your mini you and they brought all the glitz and high fashion glam!
Next up was an amazing boys wear line with such adorable styles! After lots more fashion we had a fashion break for some great sister singers known as the KLM Sisters. They were wonderfully talented. The KLM Sisters are such a great and young talented local Toronto group; it was so great to have them perform!
As the Toronto Kid's Fashion week continued, Norma Reed's formal wear was so stunning! These outfits were high fashion and let me tell you — if they weren't kids' attire I would be wearing every outfit! This designer closed out the show and did not disappoint; the looks were so elegant!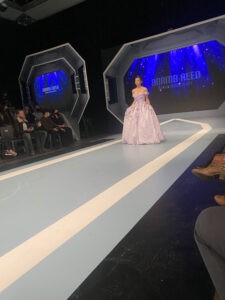 The overall theme of the night was fun and fashion. Toronto Kid's Fashion Week combined so many great local designers as well as so many young talented models. The Toronto Kids Fashion Week is such a wonderful event and you need to make sure you add their next show to your list!