Alberto Martinez, also known as Alpo was killed Sunday morning after being shot five times while sitting in his Dodge Ram vehicle. His story was portrayed in the movie "Paid in Full" which was about Martinez and his partners Rich Porter and Azie Faison.
Martinez was a drug kingpin who did serve decades in prison for murder. He was in witness protection following his testimony against his associates. The last known address for Martinez was in Maine, however, on Sunday he was back in his old neighborhood in Harlem.
According to the New York Post, it is unknown if Martinez was still in witness protection or if he had just left and was visiting his former neighborhood.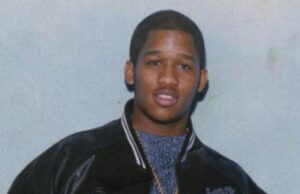 The NY Post also shared the drive-by could have been from other drug dealers becoming aware Martinez was in town:
"You were in the witness protection program because you testified against other drug dealers. You'd make a lot of enemies who have a score to settle. When you return to the same area, word will get out very fast. He's back in the zone."
There has not been any immediate arrest.
Martinez was released from prison in 2015 from a supermax prison in Colorado, the ADX Florence; he served 35-years.