Alana Beard, a WNBA Champion with the LA Sparks, is pursuing a team in the Oakland area to join the league. Beard recently partnered with the African American Sports and Entertainment Group (AASEG) in hopes of creating a new team.
"I'm grateful for this opportunity and excited to help bring a WNBA team to Oakland," stated Beard. "The AASEG has done an incredible job of getting us to this point and has garnered tremendous support from influencers in the local community. I am hopeful our vision, passion and collective efforts will lead to the return of professional basketball in Oakland."
The Oakland WNBA ownership process is going to be led by Beard. The former WNBA player was a four-time WNBA All-Star and back-to-back Defensive Player of the Year during her 15-year career. In addition, the AASEG is going to be advised by Attorney Jade Smith-Williams. Smith-Williams is a local to the Oakland area and played professional basketball, too.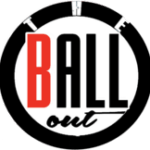 Managing Editor of The Ball Out.