Ben Crump, Bakari Sellers, Harry Daniels, and Chantel Cherry-Lassiter are the attorneys for the family of Andrew Brown Jr. Brown was killed in April by North Carolina officers while sitting in his car.
Officers were attempting to execute a search warrant but soon, shots were fired — including to the head. Today, District Attorney Andrew Womble stated officers were justified in using deadly force against Brown Jr..
"Mr. Brown's death, while tragic, was justified because Mr. Brown's actions caused three deputies to reasonably believe it was necessary to use deadly force to protect themselves and others," Womble stated.
The department has shown the Brown family some bodycam footage but not much the family has stated. Days after the killing of Brown, select family saw the footage and stated Brown Jr. wasn't driving toward Pasquotank County deputies.
Crump and his colleagues released the following statement in response to Womble's statement:
"Andrew Brown Jr., his grieving family, and this community deserve answers. And they received anything but from D.A. Womble's attempt to whitewash this unjustified killing. To say this shooting was justified, despite the known facts, is both an insult and a slap in the face to Andrew's family, the Elizabeth City community, and to rational people everywhere. Not only was the car moving away from officers, but four of them did not fire their weapons – clearly they did not feel that their lives were endangered. And the bottom line is that Andrew was killed by a shot to the back of the head. Interestingly, none of these issues were appropriately addressed in today's press conference. 
"We demand that the court release the full video and State Bureau of Investigation report that will help shed some much needed daylight on this case and bring a small measure of justice to this family and this community. Because we certainly got neither transparency nor justice today. We request that the Federal Department of Justice intervene immediately."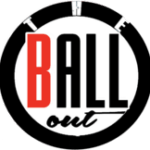 Managing Editor of The Ball Out.