Vanderbilt has their next coach, multiple sources told The Ball Out late Monday night. UConn assistant Shea Ralph will be moving on from the Huskies and becoming the Commodores' new head coach. Ralph will be replacing Stephanie White, who was fired about a week ago.
Ralph has served as Geno Auriemma's coaching staff for the past 13 seasons. Also, she played for the Huskies (graduated in 2001) and then was drafted by the Utah Starzz in the 2001 WNBA draft. However, a knee injury sidelined her.
The new Vanderbilt coach has also been an assistant at Pitt. While at UConn, she helped the Huskies to 12 straight Final Fours and six NCAA Championships. Other names that the Commodores really considered were Cincinnati's Michelle Clark-Heard, Oregon Associate Head Coach Mark Campbell, and Tennessee assistant Lacey Goldwire.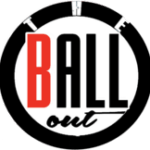 Founder and Editor-in-Chief of The Ball Out.