Update as of April 19 at 4 pm EST
The suspect who was arrested last night was Rakayo Vinson. At today's detention hearing, the court commissioner ordered Vinson be held on $4 million cash bond.
Sheriff Beth discusses how it was believed Vinson was involved in an altercation with the victims. In detail, Vinson was allegedly hit in the face the night of the shooting. After being asked to leave by the staff, he returned and opened fire.
Update as of April 18 at 4:05 pm EST
A person of interest has been arrested. The suspect is being charged with one count of first-degree intentional homicide; more charges could be added as the investigation continues.
.@Kenosha_Sheriff this afternoon announced that a person of interest has been arrested in the shooting that killed 3 and injured 3 early this morning at the Somers House tavern. There is no threat to the community at this time, the department reports. https://t.co/hFQjtYWDsa

— Kenosha County (@KenoshaCounty) April 18, 2021
Kenosha County, Wisconsin — Another shooting has taken place in Kenosha which has initiated a manhunt for the suspect. Earlier this morning at a popular tavern in the city, an individual opened fire leaving three dead and two seriously injured.
While the shooting took place at Somers House, Sheriff David Beth believes there is no threat to the community.
"This appears to be a targeted and isolated incident," Beth said on the shooting. "We do not believe there is a threat to the community."
Furthermore, investigators do believe there is a possibility that there is more than one suspect.
According to Beth, at least one suspect was at Somers House earlier in the night. He "wasn't cooperating with the management" Beth stated. From there, he left the bar however returned around 12:45 a.m., and began shooting. Shots were fired in the tavern as well as outside.
More details to come as the story develops.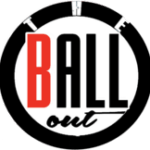 Managing Editor of The Ball Out.