Ladies and gentlemen, boys and girls, children of all ages…welcome to the final edition of The Triple Double!
Before you start writing your eulogies, allow me to be very clear: this will not be the last column I write for The Ball Out, I'm not ready to hang up the boots just yet. But, I will be retiring the "Triple Double" name. It's had a good run over the last couple of years and I'm proud of the work I've put in, but as time has passed, I have found that my writing has gone more beyond just the initial basketball-focused content I was working on. Therefore, I believe it's time to come up with something new.
So before we call it a day here, I wanted to have a little more fun with you guys and talk about three of the hottest topics in all of sports right now. First things first, let's PLAY BALL!
PAGING MLB: THE SYSTEM HAS FAILED
In a rush to get the money back on track (because I'm not going to sugarcoat it, that's exactly what it is), Major League Baseball restarted its season on July 24th and in less than two weeks…they may already have to cancel the season.
In the first week alone, the Miami Marlins had the first COVID-19 outbreak in the league, with over 20 players and staff testing positive for the coronavirus. As a result of their negligence, two games were canceled on the FOURTH day of the season (July 27 – The Marlins and Orioles had their game postponed along with the Philadelphia Phillies and the New York Yankees because the Phillies played in Miami on opening weekend). The Marlins, due to the mass amount of positive tests, were actually quarantined and had all their games postponed until this last Sunday.
But it gets better, just wait:
The St. Louis Cardinals are reportedly dealing with an outbreak within their clubhouse which caused the team to remove themselves from the baseball schedule for the entire weekend, as the St. Louis Post-Dispatch reported on Saturday.
"The entirety of their series against the Brewers, including Sunday's doubleheader, was officially postponed Saturday, and the Cardinals are taking a pause from games to put distance between them and the positive tests, reassess, and rewrite their schedule for the next week," Derrick Goold reported. "The team intends to travel to Detroit on Monday and play a four-game series against the Tigers, all at Comerica Park, instead of split between Motown and St. Louis. A sense of "anxiety" persists within the team, but the altered schedule and more rounds of tests give them direction." (Update: On Monday, the team announced that the Tigers series was postponed and the upcoming series against the Cubs is also in jeopardy.)
Just within the last week, four players from four different teams have opted out of this shortened 60-game season due to varying reasons regarding COVID-19: Miami Marlins second baseman Isan Diaz; Milwaukee Brewers outfielder Lorenzo Cain; New York Mets outfielder Yoenis Cespedes and Boston Red Sox starting pitcher Eduardo Rodriguez, who was recently diagnosed with myocarditis as a result of COVID-19. The lack of protocol had even prompted commissioner Rob Manfred to speak with MLBPA president Tony Clark, stating that if they can't get things under control that the season may be at risk. Yet, in an apparent attempt at a cover-up, Manfred put the onus on the players because God forbid the league take any responsibility.
Now, this is where it's time we really start a discussion about who is truly to blame here. Rob Manfred is the commissioner of the league; he is beholden to the 30 owners but ultimately gets the final say as to what goes on. Tony Clark is the president of the Major League Baseball Players Association (MLBPA); he is essentially their main mouthpiece and primary negotiator. It's no open secret that the negotiations about resuming the 2020 season were contentious to the point where there was question of whether it would even begin at all. And with the current labor agreement ending after the 2021 season, the non-stop back and forth public relations war couldn't have come at a worse time. The owners leaked negotiation talks in attempt to sway public opinion in their favor, which only made a potential labor stoppage a damn near certainty; there's no way they can come to the negotiating table in good faith and think the MLBPA is going to just take whatever is offered – that's a no-go.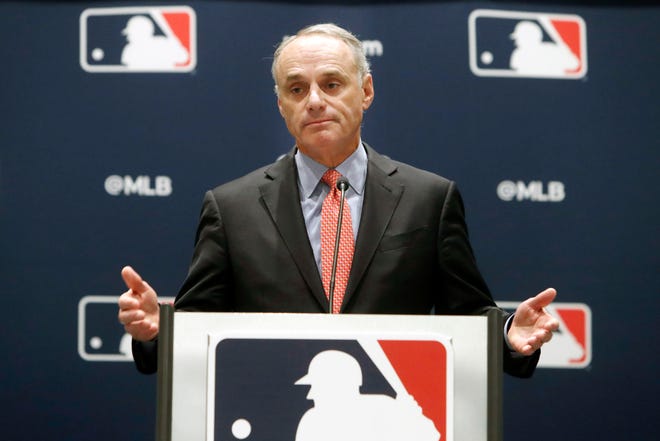 But that's another story for another day, we're going to get back to the issue of public safety. Rob Manfred ultimately is the man responsible for the MLB not adapting the same 'bubble' concept as the NBA or MLS (both which have had minimal positive COVID-19 tests and are on track to finish their seasons with little disturbance); yes you have to give the Marlins partial blame for not following safety protocol and basically putting the league in a doom and gloom scenario (they're adults after all, not children – they knew better), but at the end of the day only one man has the final say so in regards to the safety and well-being of the MLB and its players. When they refuse to exercise common sense, the commissioner is the one who has been given the ultimate power to shut it down for their own good.
Rob Manfred, if the season eventually gets canceled because it becomes impossible to make up the games missed, this – and everything that will come after – will fall squarely at your feet. And as an end result of that, we could potentially see the beginning of the end of baseball as an American fan favorite. The sport has already dropped the ball on way too many occasions…eventually even the hardcore fans will get tired of picking it up.
HEY! HO! LOEFFLER'S GOT TO GO!!!
By now, it's no secret that Atlanta Dream co-owner and U.S. Senator Kelly Loeffler (R – Ga.) is no fan of the Black Lives Matter Movement.
Now, in the interest of fairness, Sen. Loeffler has a right to her own opinions and as someone who believes in the First Amendment (I am a journalist, obviously), I definitely do not agree with what she has to say but I will defend her right to say it. That being said, I also have the right to my own opinion and I'm going to make it clear: Kelly Loeffler does not have a place in the WNBA and in the best interest of her own public image as well as the image of the Atlanta Dream…she needs to forced out. Players around the league want her out, the commissioner of the league gave her a public rebuke and in what can only be seen as a straight up rebellion, players from HER OWN TEAM wore shirts on Tuesday endorsing her Democratic opponent in the November primary, Reverend Raphael Warnock.
In a league where 80 percent of its players are African American, Sen. Loeffler is inexplicably tone deaf or just incapable of reading the room. In response to the players stance, she responded as such:
Sen. Loeffler tends to forget one thing that should be very apparent to anyone with a functional brain: once you decide you are going to become a politician WHILE owning a sports franchise, you no longer get to be the one to say 'keep politics out of sports'. Why? Because you made the decision to bring politics into it. Her rants about how the BLM movement is going to tear the fabric of America apart are hollow: you can read their mission statement for yourself and see that she is simply twisting their message for her own political gain.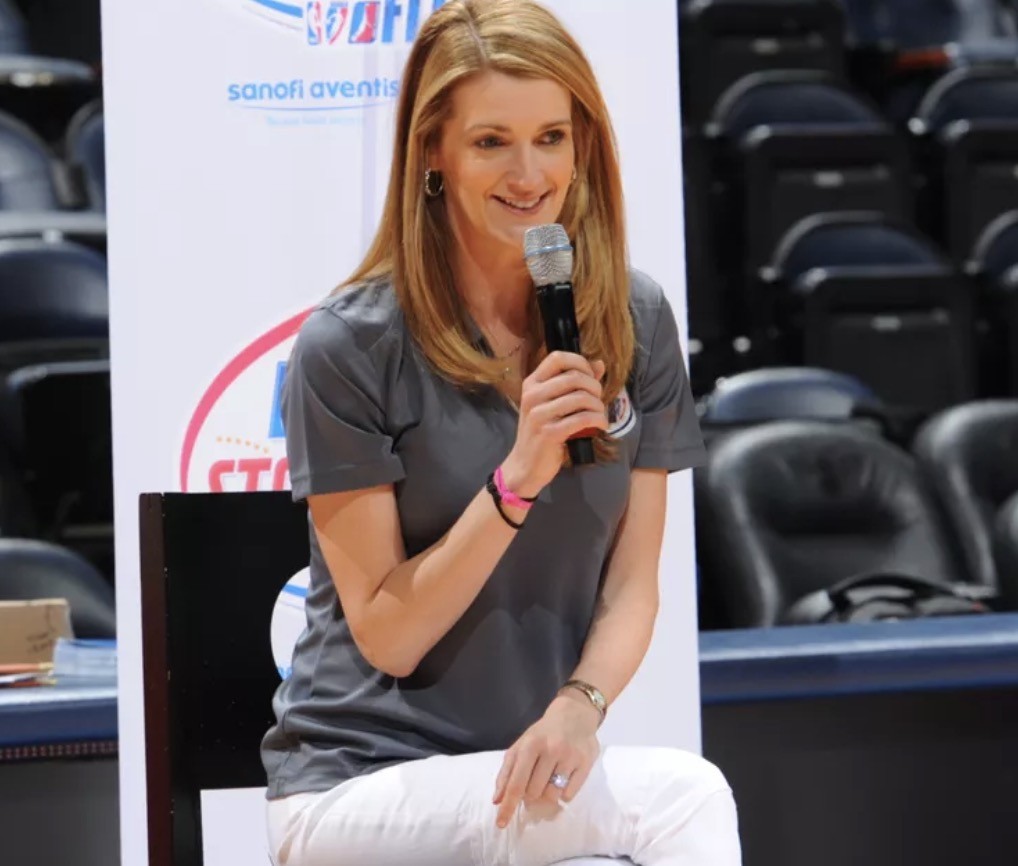 Sen. Loeffler has made it very clear that she is taking over the crown that former Los Angeles Clippers owner Donald Sterling dropped when he was forced to sell the team in 2014 (this was just the tip of the iceberg; there were plenty of incidents to justify forcing a change earlier). The WNBA has been fairly consistent in regards to using their platform to speak on social justice issues (moreso than any other professional league); allowing Loeffler to remain as a owner, in a small way, takes away from the message that the league is trying to send. If the owners of the league are as serious as the players are about standing up for what is right, then the only right action in this case is to vote Loeffler out of the league. She has become the fly in the chardonnay, the clump of sour milk in your coffee; the longer she remains an owner the worse it gets for the league from a public relations standpoint.
Just as Sen. Loeffler stands by her words, I stand by what I said here: Kelly Loeffler does not deserve the privilege of being a WNBA owner.
COLLEGE ATHLETES DESERVE YOUR SUPPORT…RIGHT NOW
If you've got a kid in school right now, you're pretty skeptical about their chances of being able to go back safely (unless you're in Georgia where apparently COVID be damned).
It's even more nerve-wracking when your child is a college student-athlete. With most colleges not having a clear plan to holding in-seat classes (in the case of California, the CSU system has opted for fully online instruction this fall and potentially all of the 2020-21 academic year), you would understandably think that there is no way athletics could resume in a normal fashion. And unfortunately, you would be wrong.
In what could be seen as a middle finger to common sense and logic, all of the Power 5 conferences – The ACC (and Notre Dame), Big 10, Big 12, Pac-12 and SEC – as well as other mid-major conferences have either announced or are in the process of setting their fall football schedule, despite some states that are suffering from increased cases of COVID-19. This makes no sense if you are serious about the health and welfare of your student population; but it does make sense if you are concerned about the financial implications of not having football apparently. Which is why what some of these athletes are doing is truly a brave act.
Over the last week, we have seen the 'Players of the Pac-12', Players of the Big 10 and Mountain West United collectives speak up and release a list of demands that the conferences need to meet before the fall seasons begin. Among the shared concerns these athletes have mentioned is the lack of proper testing (moreso how often), proper cleaning protocols in football facilities, eligibility concerns and player assurances. The Pac-12 players took it one step further, laying out a specific phase regarding economic freedom and equity for its players and threatened to boycott the season if these demands aren't met. Some of the conferences have responded and laid out specific steps for player care (Pac-12 commissioner Larry Scott invited the players to an "open discussion") and for what it's worth – the players have not outed the schools individually.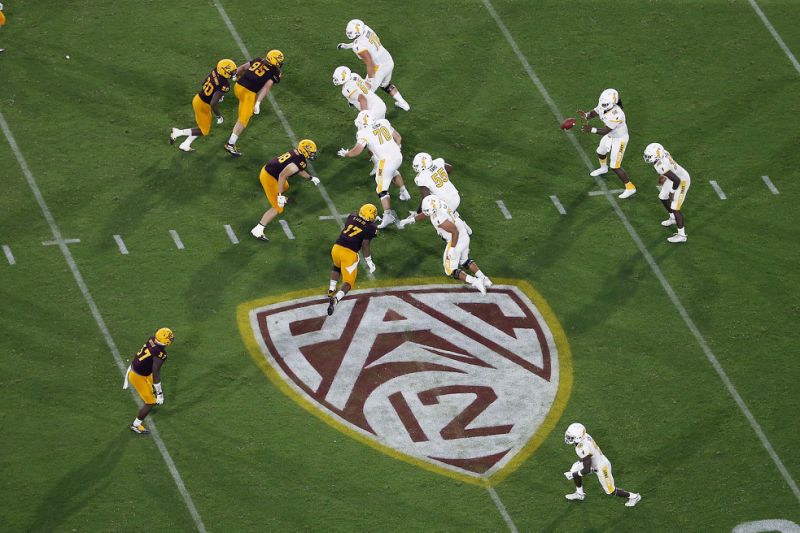 As expected, fans have responded – some of which have been fair and some of which have been negative – because as human beings, we can't help ourselves when it comes to pointing the finger at someone else that isn't us. Among the arguments made is that if football is canceled then all the other sports will be at risk; they are on scholarship which is more valuable than actual monetary compensation, etc. And my response to that: do you see how much money these damn conferences are making?
Yes, I will agree that football is a driving financial force for a lot of theses schools. As a proud alum of Sacramento State – who, along with the rest of the Big Sky Conference, just moved the football season to next spring – football is what allows a lot of these programs to stay afloat. But why not follow the Big Sky's lead and move it to the spring? Why not give the country a chance to get itself together before throwing theses kids out into a damn virus tornado? You don't have to go the route of UConn and cancel entirely, though under the current circumstances you wouldn't be wrong for choosing to do so.
I think that what these athletes are doing is very bold. They have put themselves out there in a way that could either be a success or damning to their academic (in some cases, professional) futures, which is a risk in itself. I may not have an answer as to how, but we need to support these athletes. Whether or not their demands are met, they still gave it their best.
BONUS QUADRUPLE DOUBLE
The Triple Double has been a source of joy for me, I can't say that enough. Having a column of my own gave me room to develop my voice, taught me what works best and what doesn't work and has even given me a few history lessons I was never aware of. It helps when you have an editing team that trusts you so to my editor-in-chief and managing editor, this writer thanks you.
To the many people who have taken the time to read and share this column, I owe you a huge debt. It is the reader that makes the writer's job complete because let's face it – if you're not reading the column, then I'm not writing this today. I appreciate you allowing me the chance to entertain, teach and break bread with you in the form of sharing my dessert recipes and my family. Your contribution to the Triple Double has not gone unnoticed.
While The Triple Double may be going away, it doesn't mean I am. If you've been following The Ball Out lately then you know that last week I was named co-host of The Ball Out NBA Podcast with my fellow writer (and brother-in-arms) RJ Saunders. We're already two episodes in and it has been a lot of fun. So keep an eye out for that on all the social media networks as we continue to produce the goods for you. In the meanwhile, y'all please stay safe and be mindful of those around you.