The WNBA has come out publicly to distance itself away from one of its most controversial figures.
In a prepared statement on Tuesday, WNBA commissioner Cathy Engelbert acknowledged that Sen. Kelly Loeffler, who is a co-owner of the Atlanta Dream, has not been involved with the team since October 2019. Loeffler, who earlier this year was charged with insider trading before being cleared of wrongdoing, made news on Monday by writing to Engelbert in opposition of the league's decision to support the Black Lives Matter movement by displaying messages on players' warmup jerseys and on the court.
"The WNBA is based on the principle of equal and fair treatment of all people and we, along with the teams and players, will continue to use our platforms to vigorously advocate for social justice.  Sen. Kelly Loeffler has not served as a Governor of the Atlanta Dream since October 2019 and is no longer involved in the day-to-day business of the team," Engelbert said in the statement.
Loeffler, who has been a co-owner of the team since 2011, made quite a controversial statement when she spoke about her views in her letter to Englebert. Loeffler, a supporter of President Donald Trump and also running in a special election in November for her seat, has asked for the league to scrap plans for their message and instead place an American flag emblem on its apparel instead. In the letter, she also expressed her views about the Black Lives Matter movement, stating that it misaligns with the team's views.
"The truth is, we need less — not more — politics in sports," Loeffler wrote in the letter she sent to Englebert. "In a time when polarizing politics is as divisive as ever, sports has the power to be a unifying antidote. And now more than ever, we should be united in our goal to remove politics from sports."
Loeffler continued by adding:
"The lives of each and every African American matter, and there's no debating the fact that there is no place for racism in our country. However, I adamantly oppose the Black Lives Matter political movement, which has advocated for the defunding of police, called for the removal of Jesus from churches and the disruption of the nuclear family structure, harbored anti-Semitic views, and promoted violence and destruction across the country. I believe it is totally misaligned with the values and goals of the WNBA and the Atlanta Dream, where we support tolerance and inclusion."
The letter was widely circulated and without question, it got the attention of a lot of the league's players. Seattle forward Alysha Clark was among the first to put her feelings in public on Twitter.
Why is Kelly Loeffler still a WNBA co-owner despite 'Donald Sterling vibes'? https://t.co/LnZ6sgpYit

— Alysha Clark (@Alysha_Clark) July 3, 2020
To clarify the comparison, Donald Sterling was the former owner of the NBA's Los Angeles Clippers who was forced to sell the team after a tape was unearthed chiding his girlfriend for hanging out with African-Americans in public.
Loeffler's letter didn't just rankle a majority of the league, however. This spread down to players of her own team. Renee Montgomery, who chose to sit out the 2020 season to focus on social justice initiatives, sent an open invite to Loeffler to have a meaningful discussion on why she felt the letter was necessary.
Dear @SenatorLoeffler ….

I'm pretty sad to see that my team ownership is not supportive of the movement & all that it stands for. I was already sitting out this season & this is an example of why. I would love to have a conversation with you about the matter if you're down?

— Renee Montgomery (@itsreneem_) July 7, 2020
Players around the league have tweeted out publicly for Loeffler's ouster from the league, stating that her views have no place for a league that is 80 percent African American and one of the more outspoken supporters of the LGBTQ community.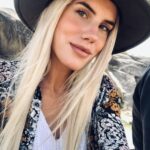 Host, Journalist and World reporter for The Ball Out.