Fox News fired one of its star presenters, Ed Henry, earlier this month, who was accused of sexual misconduct by a former employee and consequently investigated by an independent firm.
The executive management of Fox News Media received on June 25 a complaint from the lawyer of the former employee about intentional sexual misconduct and occurred in the workplace years ago.
Chief Executive Officer Suzanne Scott and Channel President Jay Wallace hired a law firm "that had never represented Fox News in investigations or litigation" to independently study the allegations about the presenter of "America's Newsroom ".
"What this lawsuit reveals is that today's Fox News is the same old Fox News," said attorney Douglas Wigdor in the lawsuit's filing. "Some of the names in leadership may have changed since Roger Ailes' regime, but Fox News' institutional apathy towards sexual misconduct has not."
"Ed was suspended that same day and the responsibilities of the direct were withdrawn, while the investigation lasted. According to the investigative findings, Ed has been fired, "channel executives expressed to all employees. "Fox News Media strictly prohibits all forms of sexual harassment, misconduct, and discrimination. We will continue to fight to maintain a safe and inclusive work environment for all employees, "they added in a report by The Daily Blast.
Former Fox News producer Jennifer Eckhart alleged that Henry raped and assaulted her and "performed sadistic acts on her without her consent that left her injured, bruised and battered with bloody wrists," the report said.
Henry, and former president of the White House Correspondents Association, will be replaced by other professionals in the popular morning program that he hosted with Sandra Smith, who informed the audience of the dismissal.
But this is not all, today it was announced that the tv hosts: Sean Hannity, Tucker Carlson, and Howard Kurtz are alleged to have committed sexual harassment. This scandal went viral. Now not only Henry was accused of sexual harassment and rape in the suit but hosts Sean Hannity, Tucker Carlson and Howard Kurtz were accused of having separately behaved in a sexually inappropriate way.
Catherine M. Foti, who is Henry's lawyer stated the following on the allegations, "The Me Too movement has helped to bring to light a number of injustices in our society, and everyone that has suffered deserves to be heard. This is not one of those cases. The evidence in this case will demonstrate that Ms. Eckhart initiated and completely encouraged a consensual relationship.Ed Henry looks forward to presenting actual facts and evidence, which will contradict the fictional accounts contained in the complaint. That evidence includes graphic photos and other aggressively suggestive communications that Ms. Eckhart sent to Mr. Henry."
More details to come.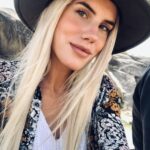 Host, Journalist and World reporter for The Ball Out.