As the WNBA gears up to start its season inside IMG Academy in Florida, various players have opted out of playing this season. Some, such as Renee Montgomery and Natasha Cloud declined to play this year as they focus on social justice issues. For others like Jessica Breland and Liz Cambage, they aren't playing this year due to health concerns.
For Washington's Elena Delle Donne, her medical request to opt-out has been denied. To further elaborate, Delle Donne's career has been filled with a variety of injuries but more importantly, the reigning WNBA champion has had to deal with side effects during her career as she was diagnosed with chronic Lyme disease in 2008.
"The independent panel of doctors the league appointed to review high-risk cases have advised that I'm not high risk, and should be permitted to play in the bubble," shared Delle Donne on Monday.
A few days ago, she tweeted how she was waiting to hear what the panel would say understanding she is living with an illness.
Despite the panel giving Delle Donne the green light to join her team in the bubble, Delle Donne expressed she is still weighing her options on if she should in fact play this season.
"I love my team, and we had an unbelievable season last year, and I want to play! But the question is whether or not the WNBA bubble is safe for me. My personal physician who has treated me for Lyme disease for years advised me that I'm at high risk for contracting and having complications from COVID-19," Delle Donne shared.
According to the Centers for Disease Control and Prevention, Lyme disease is not included on its list of underlying conditions that could put someone at an increased risk for severe illness from coronavirus.
Regardless if she plays or not, Delle Donne has the support of her head coach Mike Thibault.
"As with all of our players, we have and will support Elena throughout this process. The health and well-being of our players is of the utmost importance," expressed Coach Thibault.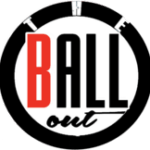 Managing Editor of The Ball Out.