According to reports, star wide receiver DeAndre Hopkins has been traded from the Houston Texans and will be headed to the Arizona Cardinals.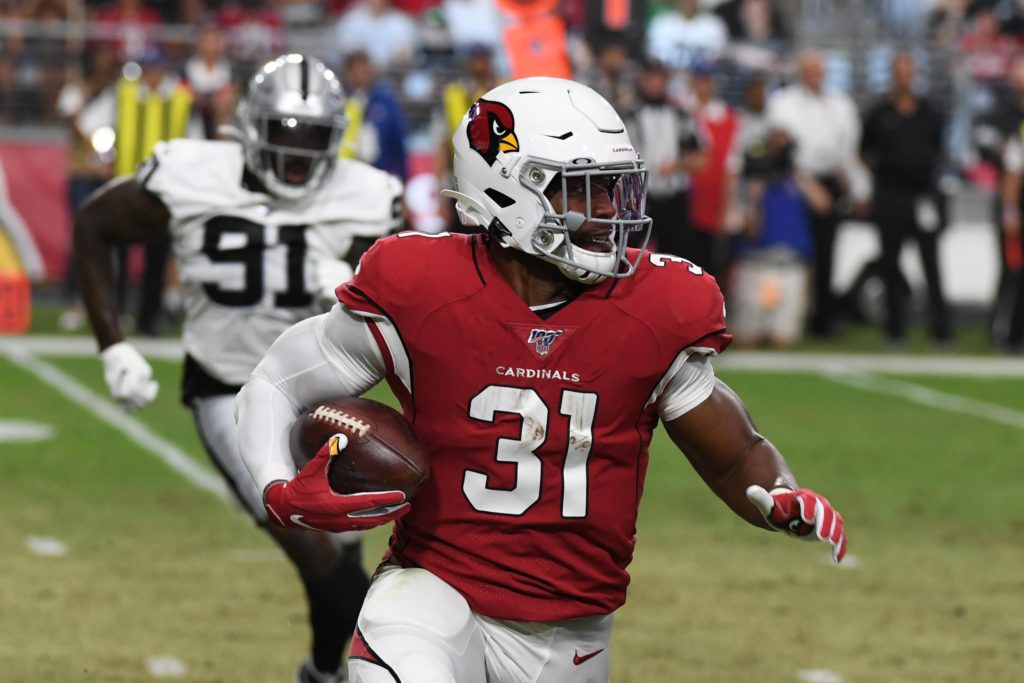 Along with Hopkins, the Texans will be sending a 2020 fourth-round pick to the Cardinals. In exchange, Arizona will send running back David Johnson, a 2020 second-round pick and a 2021 fourth-round pick. Per ESPN's Adam Schefter, last year's AFC South champions will take on the entirety of Johnson's contract.
The 28-year-old back signed a three-year, $39 million contract extension in 2018 and has cap hits of $10.2 million in 2020 and $7.9 million the following year. Johnson is coming off a season where he tallied 715 yards and six touchdowns on 130 touches.
While true that the Texans needed a boost in the run game, to trade one of the best receivers in the game to do so is… rather head-scratching. Last season, Hopkins recorded 104 receptions for 1,165 yards with seven touchdowns. His third straight 1,000-yard receiving season. In addition, after the past season that the franchise had, you'd think they would've stayed with the dynamic duo of quarterback Deshaun Watson.
Hopkins is owed $14 million in 2020, $15 million in 2021 and $13.9 million in 2022. In addition, the four-time Pro Bowl wideout wanted a new deal and it's something that the Cardinals are willing to talk about with him.
The three-time All-Pro will now be paired with another rising star at the quarterback spot in Kyler Murray, who was last year's Offensive Rookie of the Year. In addition, not only will he have one of the league's premiere receivers, but he'll also have one of the best receivers of all-time in Larry Fitzgerald. Making way fro you to focus on strengthening other positions come draft time. Murray now has some great pieces around him for him to succeed.
For some odd reason, the Texans felt okay with making this trade. It absolutely makes no sense and you'd have to believe Watson isn't pleased. You can find a running back anywhere in the NFL. Houston may have to find out the hard way that star players such as Hopkins don't come around too often.