London, England — Today I attended the Olivia Rubin show during London Fashion Week, it was my last show for this season and definitely one of the most memorable. The show took place at beautiful Georgian townhouse, where guests were seated along the white corridors to see beautiful pieces.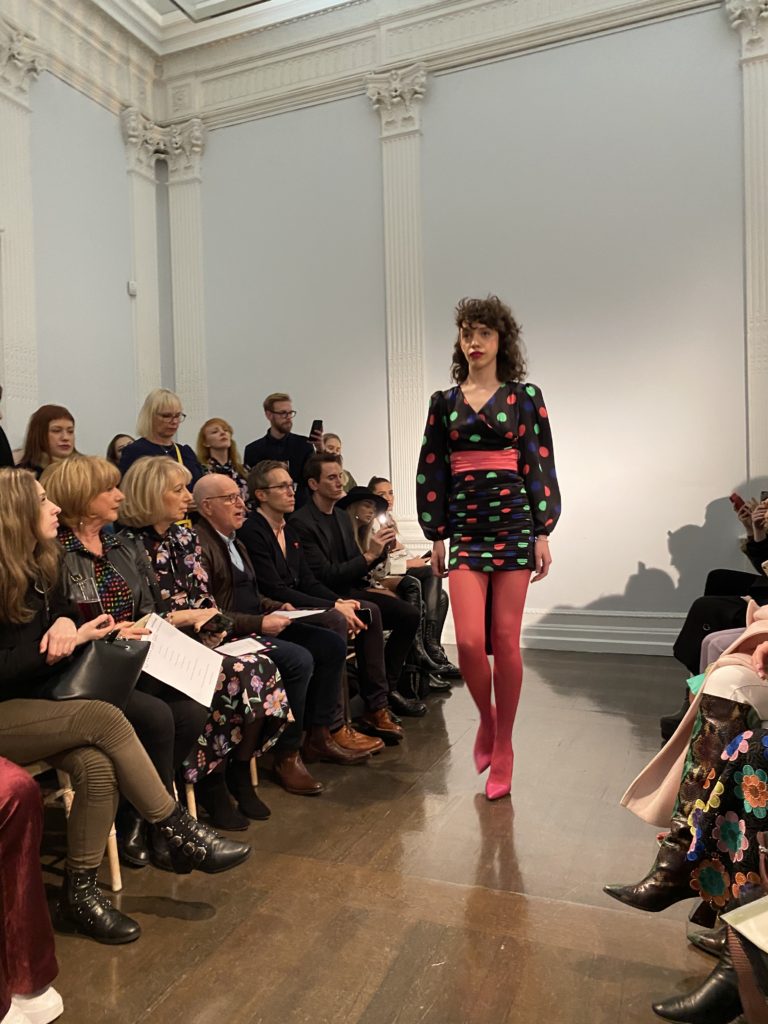 The Autumn/Winter 2020 collection of 20 pieces, was something out of a colourful land. It had everything: Sequin checks, rainbow petals, tie-dye ombre, animal print hearts, polka dots and pearls, rainbow chevrons, silky tears, godets, colour matched kirby grips and lots of movement.
As I am a huge fan of prints, especially in dresses, the Olivia Rubin show was right up my alley. I honestly felt like I wanted to have every single piece and it's very rare that I like the full collection of a particular designer.
However, if you would have asked me to pick my top five, one would be: The pink sequin matching set, consist of a cropped blouse and wide pants. It is perfect for a night out on the town with the girls and could be easily worn separately.
I also couldn't take my eyes off of the ombre cardigan, which had oversized pearl buttons. The pastel colours were dreamy, I could see myself wearing it with high waisted jeans and cute heels.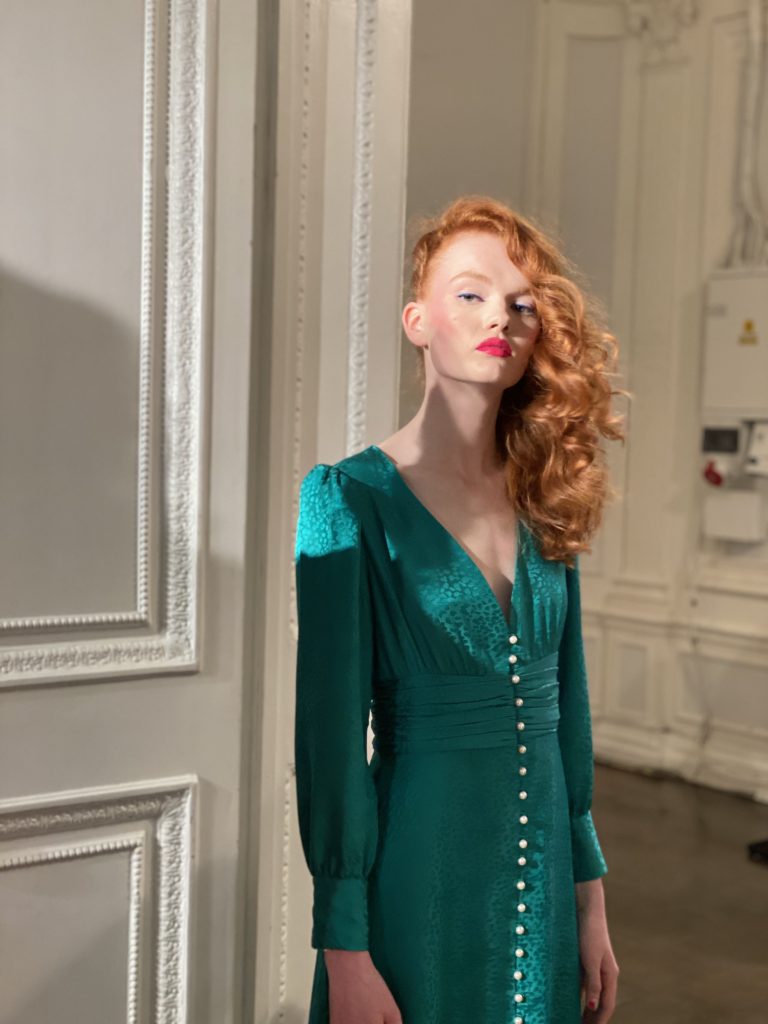 Another favourite was the monochrome heart print mini dress, which would be perfect for date night.
The most gorgeous emerald green midi dress with a line of pearls in front was one of my favourites as well. I loved that the model who was wearing it had ginger hair and in contrast, it looked spectacular.
In addition, the last one would be the polka dot jumpsuit with rainbow stripes, which can be easily dressed down with flats, or worn with heels for an evening out.
I was happy I ended my fashion week with such a happy and positive collection, can't wait for it to come out, so I can get my hands on a few of my favourite pieces by Olivia Rubin.